Virtual Events
Check out our upcoming events, and scroll down for photos and links to previous ones!
Past Events
5/3 Bright Futures and College Decision Day: Learn the Plans of PCHS First-Generation Seniors!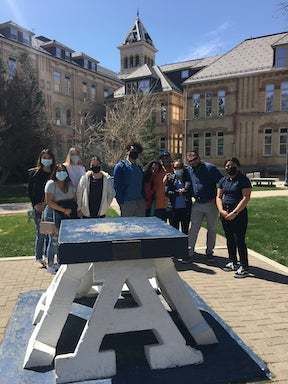 Bright Futures students will announce their college decisions and reflect on both the challenges and excitement of the college application process.  
4/29 Beyond Graduation: What Are Highly Selective and Out-of-State PCHS College Grads Doing Now?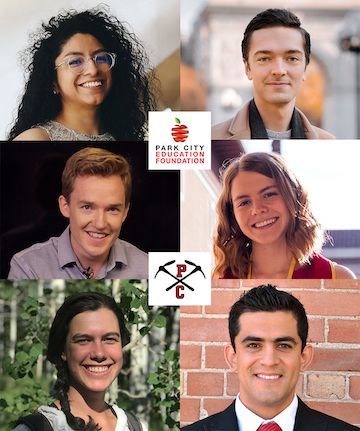 Hear from six PCHS alumni/college graduates about their unique and inspiring work experiences, and how their time in Park City prepared them for collegiate success, the unexpected, and fulfilling careers beyond the norm! 
Grant Sanderson PCHS Class of 2011
Leslie Rodriguez PCHS Class of 2015
Molly Leavens PCHS Class of 2014
Emily Billow PCHS Class of 2017
3/25 Scholar Circle STEM Lesson for Members and K-6 Students 
2.2.2021 Scholar Circle Grandparent-Grandchild Elementary Visual Art (EVA) Lesson
1.20 - 28.2021 Scholar Circle Chat with Your Principal
1.12.2021 Family Mental Health Night
12.8.2020 Bright Futures College Students: Surviving and Thriving During COVID
12.2.2020 Scholar Circle "PCHS Student Showcase"
11.17.2020 Student Success in the Age of COVID hosted with Communities that Care
9.30.2020 Scholar Circle "Lessons We've Learned When Schools Closed" with PCSD Chief Academic Office Amy Hunt
7.22.2020 Back to School Plan with PCSD Superintendent Dr. Gildea
5.12.2020 Emergency Express Grants: What They've Meant for Teachers
4.22.2020 Scholar Circle "Talk, Share, Connect with PCSD Superintendent Dr Gildea"