EDUCATOR AND STUDENT WELLNESS
Wellness is an Essential Subject
The pandemic showed us just how essential it is to support educators and students beyond pure academics. That's why we invest thousands of dollars in programs that promote mental wellness for our educators who've been on the frontlines, and for our students who've suffered more anxiety and stress than ever before.

Programs from Excellent Educators to Coffee Camper visits help our teachers alleviate stress and deal with challenges.

Our long-term initiatives like Preschool, Afterschool, Bright Futures, and programs funded by Classroom Grants have been giving students the hard and soft skills they need to navigate our changing world for decades. And newer programs supporting resources like mindfulness training and calming rooms are building the resilience and resourcefulness students need more than ever - in the classroom and beyond.
 
When you help PCEF foster more wellness – you help foster more teacher and student success.
---
EDUCATOR + STUDENT WELLNESS SPEAKER SERIES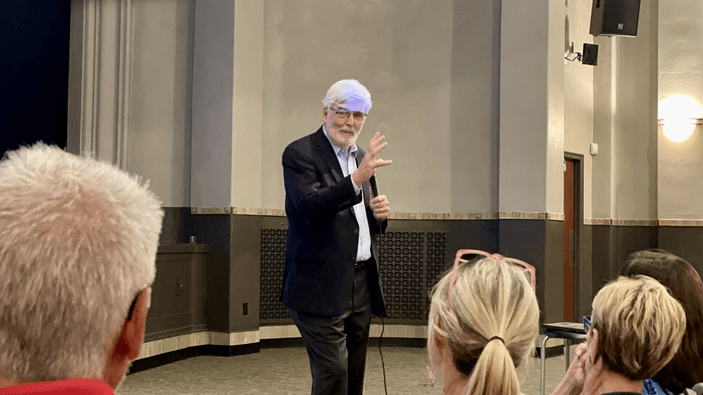 An important piece of the Educator and Student Wellness Initiative is its eponymous community event series. 
Park City Education Foundation will host a number of free events for the entire Park City community, with a focus on tools and resources to support mental health and wellness. 
The launch of the free Educator and Student Wellness Speaker Series, on August 24, 2022, featured renowned author and psychologist, Dr. Michael Thompson. His presentation, "Are the Kids Alright" provided eye-opening, expert insight and analysis about how our students are really doing. 

"Are the Kids Alright?" addressed the fact that student mental wellness has never been more of a priority. The COVID pandemic and its far-reaching uncertainty has sparked a mental health crisis among adolescents - and parents are worried. 
When COVID hit, Dr. Thompson expected work to go dark for a bit - and it did. But then, the calls began. Parents, educators, coaches, administrators - he got dozens of phone calls. All of them with the same question: "Are the kids going to be alright?"
In light of the CDC's recent proclamation of the adolescent mental health crisis, Dr. Thompson says - emphatically - "YES - most of the kids are alright." 
Review the full content of his presentation by clicking the button below. 
---