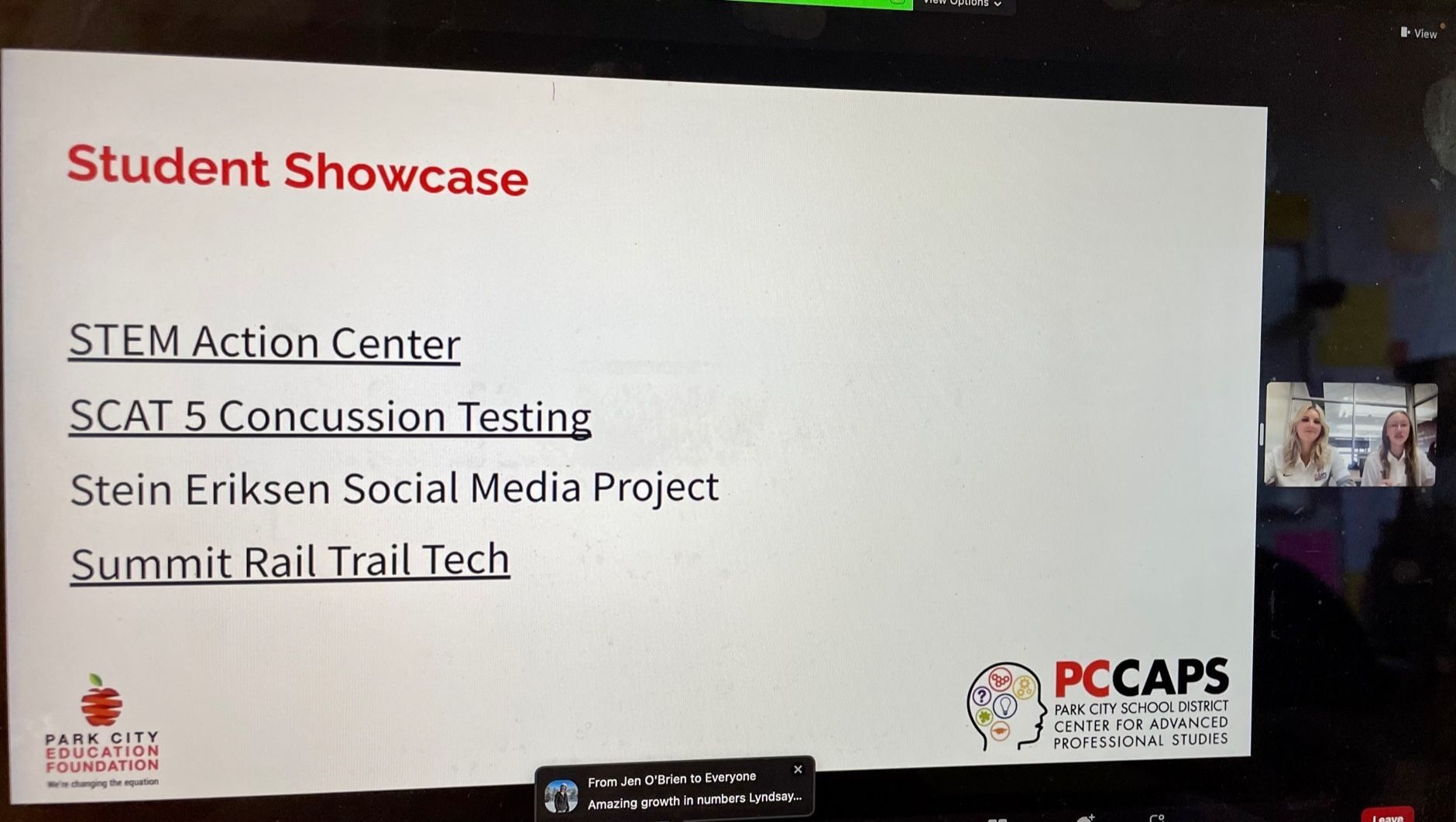 Park City Center for Advanced Professional Studies (PCCAPS) celebrates its 10th anniversary this year!
The PCEF-supported program, which is included under the Real World Learning umbrella, connects Park City juniors & seniors with local, regional, national, and international businesses.
Over the last decade, 999 Park City High School students have completed real projects (with real deadlines!) with these partners.
The students report this impact from PCCAPS: their hands-on, real world learning experiences give them a huge head start -- and prepare them to navigate post-high school life.
Watch this PCEF Virtual Visit to learn more about how PCCAPS accomplishes this, what's in store for PCSD's Career and Technical Education (CTE) programming and why it is critical for all of our students, and specific examples of how PCCAPS has impacted students' lives! 
Featured in this Virtual Visit:
Lyndsay Huntsman, CTE Director for Park City School District
Adrienne Woolley, Coordinator for PCCAPS Program
Current PCCAPS Students
Kristina Schiffman, PCCAPS/PCHS Class of 2020
---
Real World Learning Virtual Visit → PCCAPS' 10 Anniversary
---
Park City Education Foundation funds and support educator-powered initiatives that inspire all Park City students to reach their academic and lifelong potential.
We do this to help launch well-prepared, curiosity-driven, creative problem solvers who are ready to meet tomorrow's challenges.
Invest in the future HERE!