THE RED APPLE GALA
Thank you Park City! The Red Apple Gala was a resounding success in every way. We are grateful for the support of our generous community!
The Red Apple Gala, generously hosted by Montage Deer Valley and presented by Zions Bank, is Park City's favorite fall party, with an amazing cause to celebrate! Save the date for the Red Apple Gala 2023 on September 30th.
Tables and tickets will be available exclusively for Scholar Circle members on July 10th. Look for an email with the purchasing link on July 10th. Sales open to the general public on July 25th.
Tables of 10 = $6,000
Tickets = $650/person
Sponsorship = $8,500 and includes a table of 10
You can still support the Red Apple Gala 2022!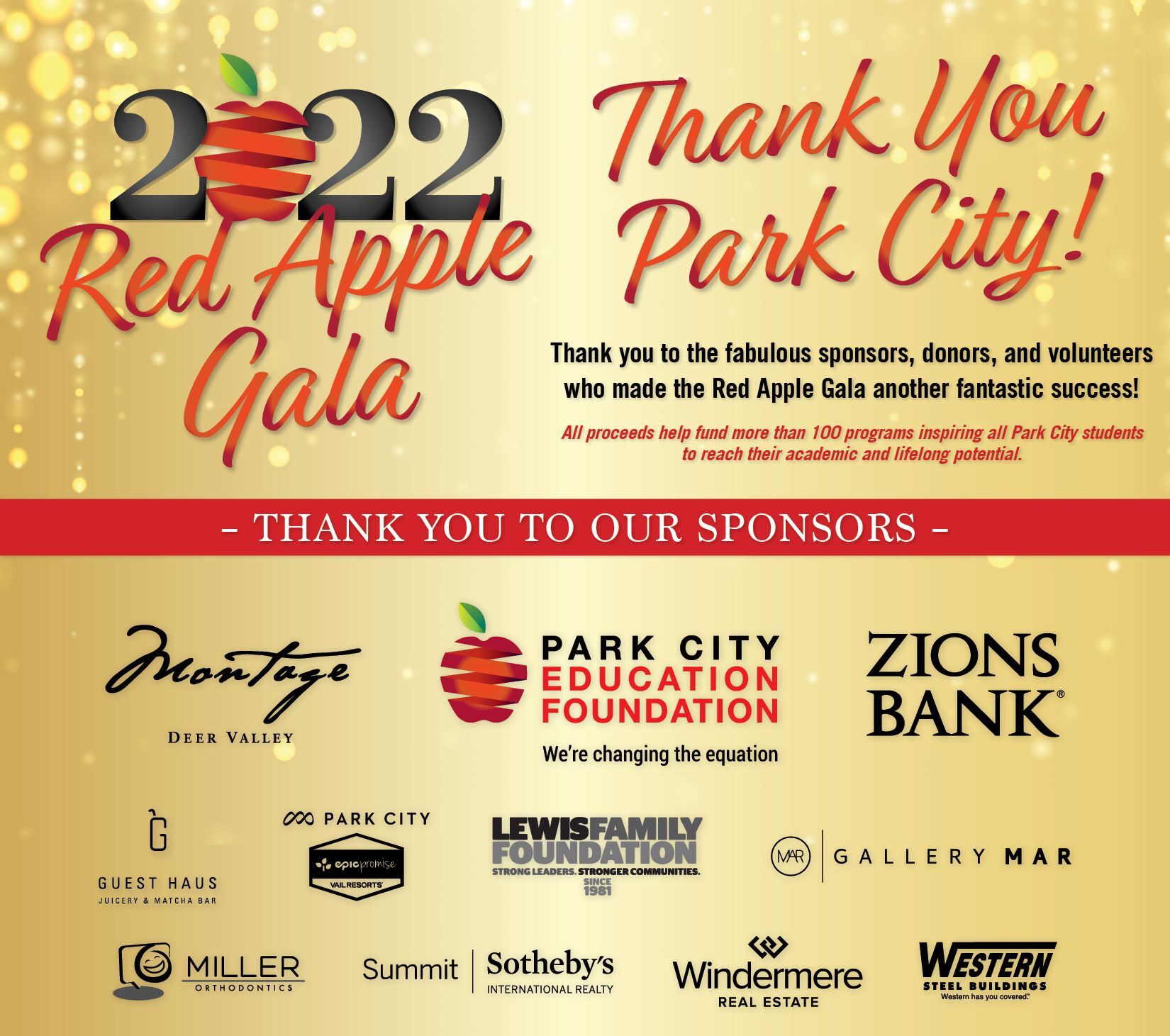 RED APPLE COMMITTEE
Thank you to the Red Apple Gala Committee; volunteers who work tirelessly to bring you Park City's favorite fall party! 
Event Chair: Mandy Pomeroy
Tiffanie Barton 
Katie Bronstein
Rebecca Campbell
Elizabeth Carrington
Mira Choe
Meagan Coates
Amanda Gephardt
Loretta Haslock
Brooke Howard
Jill Keagy
Whitney LaPointe
Michelle Parker
Hilary Schmutz
Melany Shaw
Stephanie Taylor
Kelly Vendetti
Check out all the fun on our Facebook page.