THE RED APPLE GALA
The Red Apple Gala, generously hosted by Montage Deer Valley and presented by Zions Bank, is Park City's favorite fall party, with an amazing cause to celebrate! Support our students, educators, and schools while enjoying dining and dancing, cocktails and casino, and live and silent auctions.
1) Check out the fabulous Live Auction packages donated by generous businesses and families. Click on the button below.
2) The Gala can't happen without volunteers. There is a time and a shift for every schedule. Please check out the signup genius HERE.
3) Opportunity drawing tickets are available! Enter for an exciting opportunity to win 7 Nights at the Grand Luxxe Nuevo Vallarta HERE.
4) We will offer mobile bidding for our Silent Auction, so everyone in our community can take part. Look for more information as we get closer to September 30th.
5) Thank you Park City! We are sold out, but if you would like to be placed on a waiting list, please reach out to Jen Billow at jbillow@pcschools.us.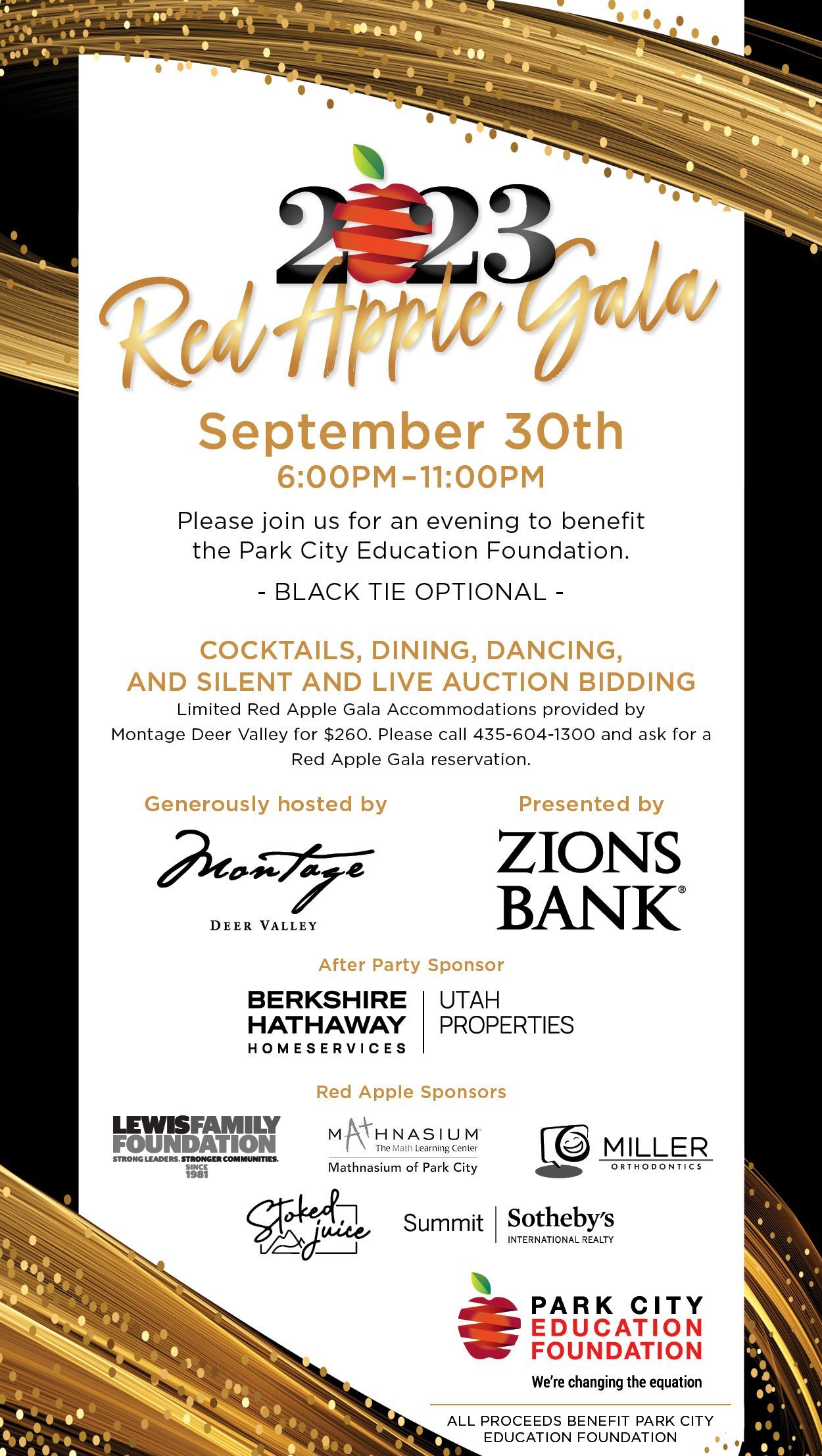 RED APPLE COMMITTEE
Thank you to the Red Apple Gala Committee; volunteers who work tirelessly to bring you Park City's favorite fall party! 
Event Chairs: Mandy Pomeroy and Whitney LaPointe
Katie Bronstein
Mira Choe
Lisa Goldberg
Loretta Haslock
Jill Keagy
Michelle Parker
Rachel Persson
Hilary Schmutz
Jenna Sommers
Kelly Vendetti
Check out all the fun on our Facebook page.