THE RED APPLE GALA
The Red Apple Gala, generously hosted by Montage Deer Valley and presented by Zions Bank, is Park City's favorite fall party, with an amazing cause to celebrate! The original plan was to celebrate on September 26th.
With the current climate, we knew Park City's favorite fall party couldn't go on in typical fashion. But unprecedented challenges = urgent need. Our students and schools need your support more than ever.
So we're moving outside. Making the event smaller. Keeping it simple. There's no auctioneer, no big auction, no 'raising the paddle.' 
Instead, we're asking you to give upfront. When we gather, it will be to celebrate our kids, toast to a new school year, and know we've all done our part to change the equation for our students.
And if you don't feel comfortable attending an event, that's ok - your 'ticket donation' supports our students either way.
Thank you for joining us!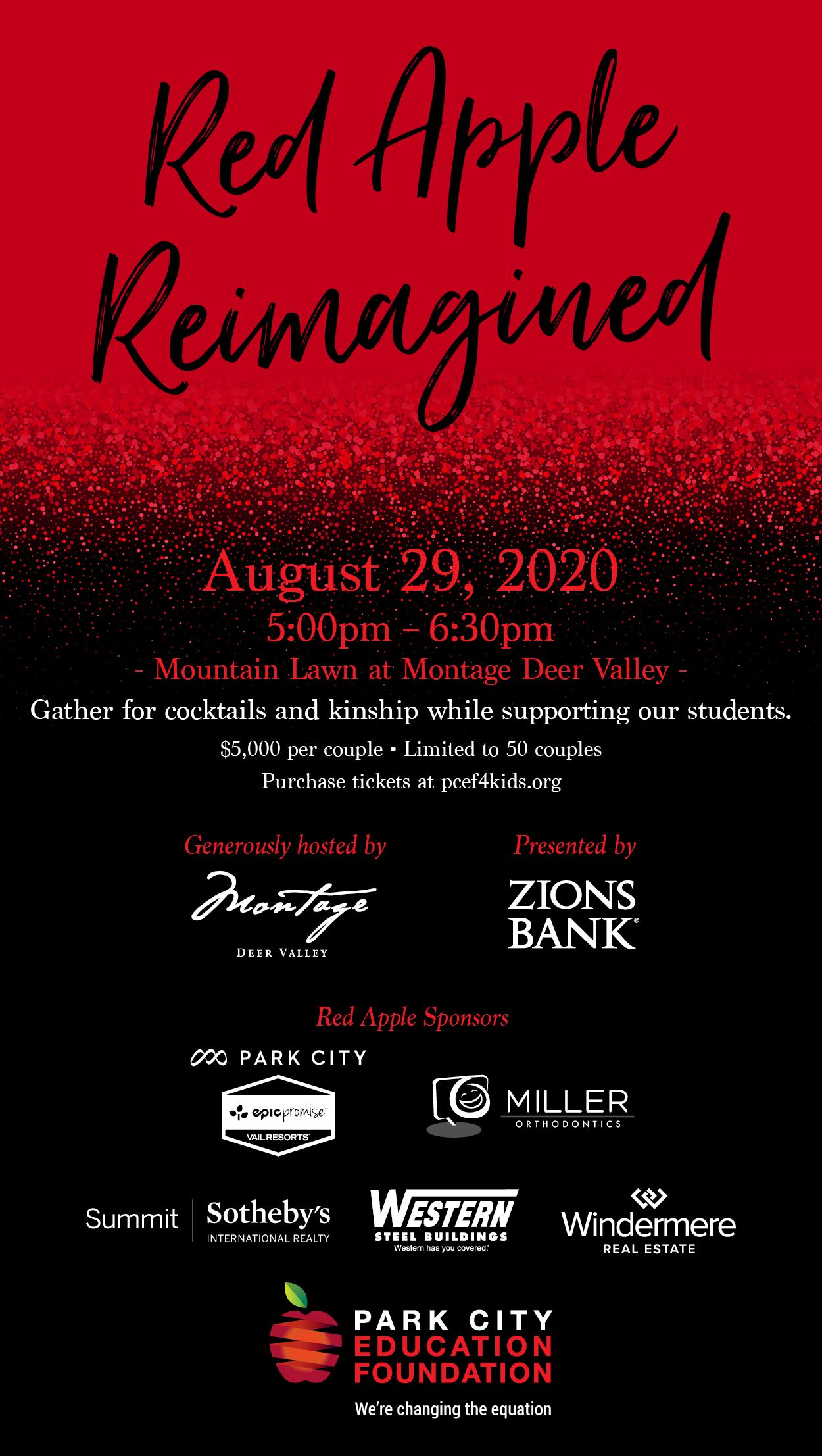 RED APPLE COMMITTEE
Thank you to the Red Apple Gala Committee; volunteers who work tirelessly to bring you Park City's favorite fall party! 
Event Chair: Mandy Demmert
Tiffanie Barton Andrews
Katie Bronstein
Suzanne Jacoby
Laura Mattioli
Michelle Parker
Melany Shaw
Dena Stewart
Kelly Vendetti
Check out all the fun on our Facebook page.