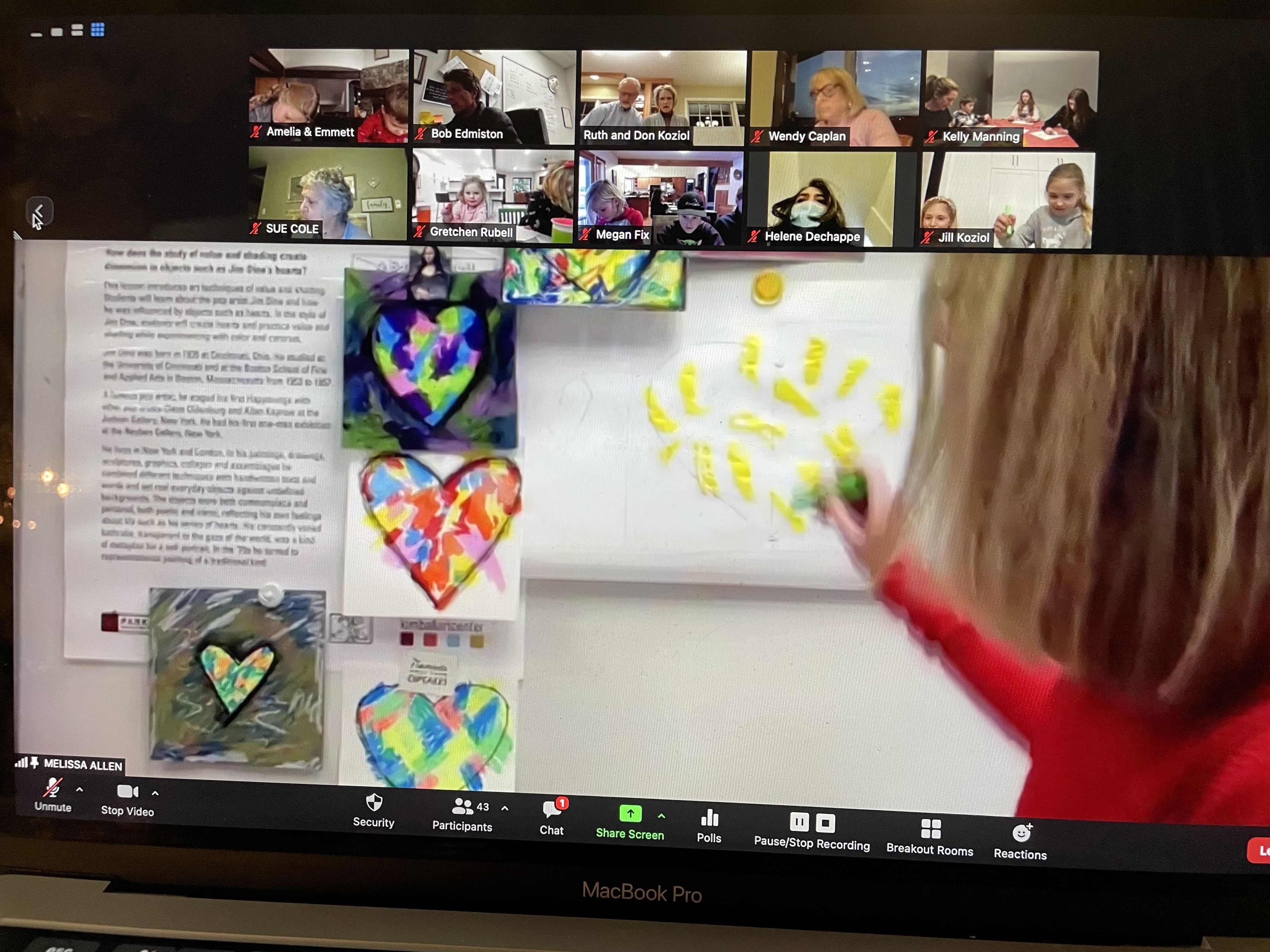 The January Elementary Visual Arts (EVA) Virtual Visit is a bit different from the others...
This one shows the fun of a favorite Scholar Circle event where grandparents, parents, and grandchildren come together from all over the world to learn about and create a piece of art with Parley's Park Elementary School EVA Instructor Melissa Allen!
Start to watch for the ultimate in cuteness as grandparents and grandchildren say hello in a big ol' Zoom meeting, then follow along to learn how to make a GORGEOUS art piece inspired by pop artist Jim Dine - who uses LOTS of hearts... 
**Supplies Needed**
Drawing Paper
Sheet Card Stock Paper 
Pencil 
Scissors 
Double-stick or foam tape (something to affix card stock heart to drawing paper)
For color:
Tempera cakes (med or small paintbrush) OR  
Tempera sticks or oil pastels or crayons *prefer oil pastels over crayons*
Optional: white or black tempera paint and small paintbrush
If you'd like to attend events like this, join your neighbors in the PCEF Scholar Circle!
---
Art plays a critical role in student success. It nurtures creativity, problem-solving, and confidence. With EVA, moments of teamwork, curiosity, and humanity, are happening every day in our classrooms and schools. If you'd like to support programs like this, we invite you to DONATE HERE!