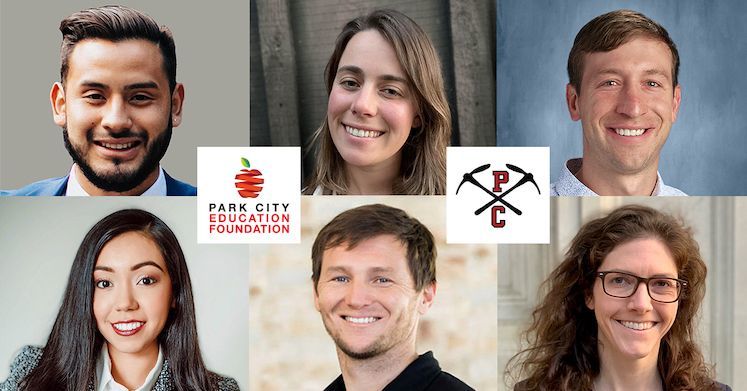 Six PCHS alumni, who are tackling challenges from global climate change to education right here in Park City, joined PCEF's 2022 Alumni Showcase. 
In the video below, they discuss their work, and how their PCHS education inspired them along the way. 
 
Participants: 
Caleb Fine, PCHS Class of 2004
Challenge: Education
Current Work: Principal at Treasure Mountain Junior High
Dalia Gonzalez, PCHS Class of 2011
Challenge: Healthcare for the Uninsured
Current Work: Director of Operations for People's Health Clinic
Justin Guay, PCHS Class of 2000
Challenge: Climate Change
Current Work: Global Climate Strategy Director, Sunrise Project
Skye Mooney, PCHS Class of 2013
Challenge: Renewable Energy
Current Work: Strategic Development Analyst, AES Clean Energy
Enrique Sanchez, PCHS Class of 2016
Challenge: Immigration
Current Work: American Business Immigration Coalition
Alex Woodcock, PCHS Class of 2009
Challenge: Maternal and Reproductive Health
Current Work: OB/GYN resident at Albert Einstein/Montefiore Medical Center in the Bronx, NYC.
You can read much more about these inspiring humans here.