EMERGENCY EXPRESS GRANTS
Express Grants for the 2020-21 SY are no longer available, as all funding has been awarded. Thank you to our generous donors who made this program possible!
PCEF has always offered PCSD teachers access to Express Grants.  During the spring of 2020 we were able to step up to a higher level thanks to donor support.  We provided $45,000 for over 70 Express Grants to support teachers and students during the Covid19 school closures - typically we provide $10,000 in one school year! As the name implies, Emergency Express Grants have a very short turn-around and exist to fill immediate in-person and remote learning needs. This year we have provided $35,000 in Emergency Express Grants!
PCEF Express Grants Can Fund These and Other Areas As Needed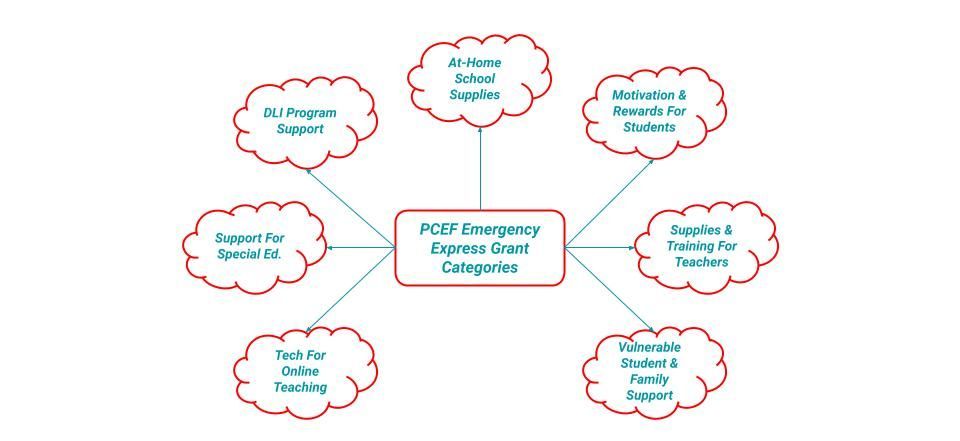 PCSD teachers and administrators may apply for Express Grants. Please be aware the maximum amount awarded is $1,000. 
Express Grants will be reviewed as soon as possible by PCEF to expedite awards.
Please direct any questions to Kara Cody at kcody@pcschools.us
Not sure which grant to apply for?

NOTE: All grant award materials and devices stay with the school.