PCEF Excellent Educator Program, funded by the Louis and Doilney Families
&
The Sarah & Stephen Doilney Award
In 1996, Jim Doilney and PCEF created the Excellent Educator Awards to honor the educators in the Park City School District. Jim was inspired by his mother who was a teacher. Since 2019 he has been joined by the Louis Family to continue this endeavor, as Hank Louis was a former educator. They make this annual commitment to sponsor the Excellent Educator Program because they know how critical educators are in shaping the next generation of leaders, innovators, and problem-solvers.  They see the work first hand, too, with children and grandchildren in our schools
In 2023 we will celebrate our Park City educators with:
Excellent Educator Reveal → Every school's teachers, staff, and admin vote for their Excellent Educator, who is surprised with a sweet celebration. 

A sweet treat for every educator --> Every single one of PCSD's employees makes a difference for our students, so every single one will receive a caramel apple from Rocky Mountain Chocolate Factory.

Free entry into Running with Ed! -->  The school employee registration fee is $50, but thanks to the Doilney and Louis families, this year it's free! We've heard many times that RWE is our teacher's favorite event of the year.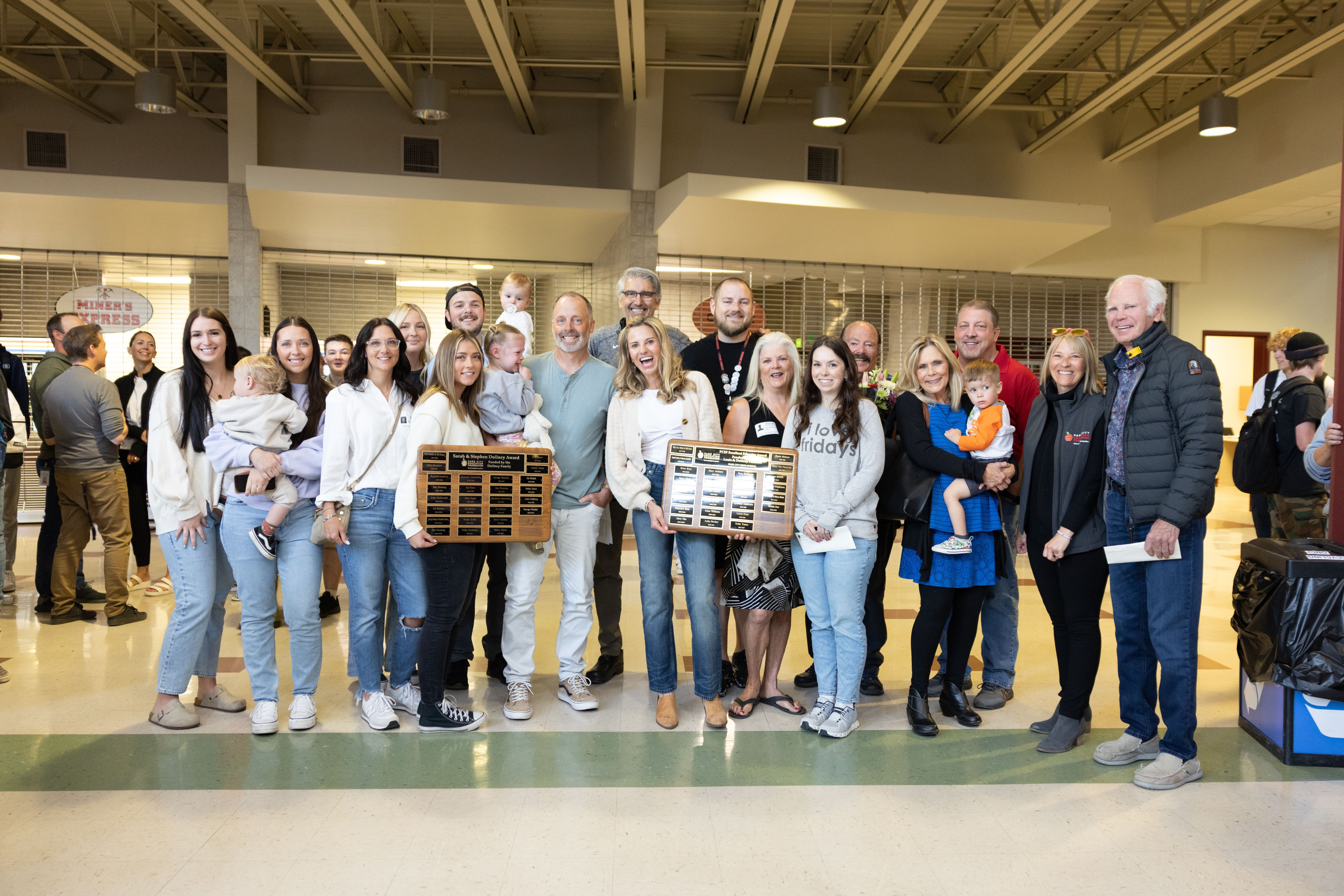 PCHS 2023 Excellent Educator Recipient Natalie Starr and Sarah & Stephen Doilney Class of 2023 Most Influential Teacher Recipient George Murphy 
The Excellent Educator Award is voted on by educator peers in each school building. The Excellent Educator recipients for the 2022-2023 school year are:
Ecker Hill Middle School = Jeff Schwalbe
Jeremy Ranch Elementary School = Jennica Paterniti
McPolin Elementary School = Jill Thompson
Park City High School = Natalie Star
Parley's Park Elementary School = Jennifer Shane
Trailside Elementary School = Lesley Rockwood
Treasure Mountain Junior High = Ryan Duca
Sarah and Stephen Doilney Award Winner
The Sarah & Stephen Doliney Award, as voted on by the Senior Class at Park City High, honors the most influential educator of their school career.  The 2023 winner was PCHS Spanish teacher George Murphy!
Many thanks to Jim Doilney, who supports this award in honor of his mother, who was a teacher.
HISTORY
In 1996, developers Jim Doilney and Mike Barnes wanted to give back to the schools that gave Park City such a stellar reputation and made it a desirable place to live. In particular, Jim, the son of a teacher, wanted to honor his mother's profession. Thus, with PCEF's help, the Doliney-Barnes Teaching Excellence Awards were born. 
Over time, the award became the Excellent Educator award, in recognition that anyone; teacher, staff, or administration, can make an impact on student learning. Different sponsors have stepped up to support it, including Deer Valley Resort and more recently, the Louis Family.
In 1996, Jim also created a very special award to honor his parents. The Sarah & Stephen Doilney Award, as voted on by the Senior Class at Park City High, honors the most influential educator of their school career.