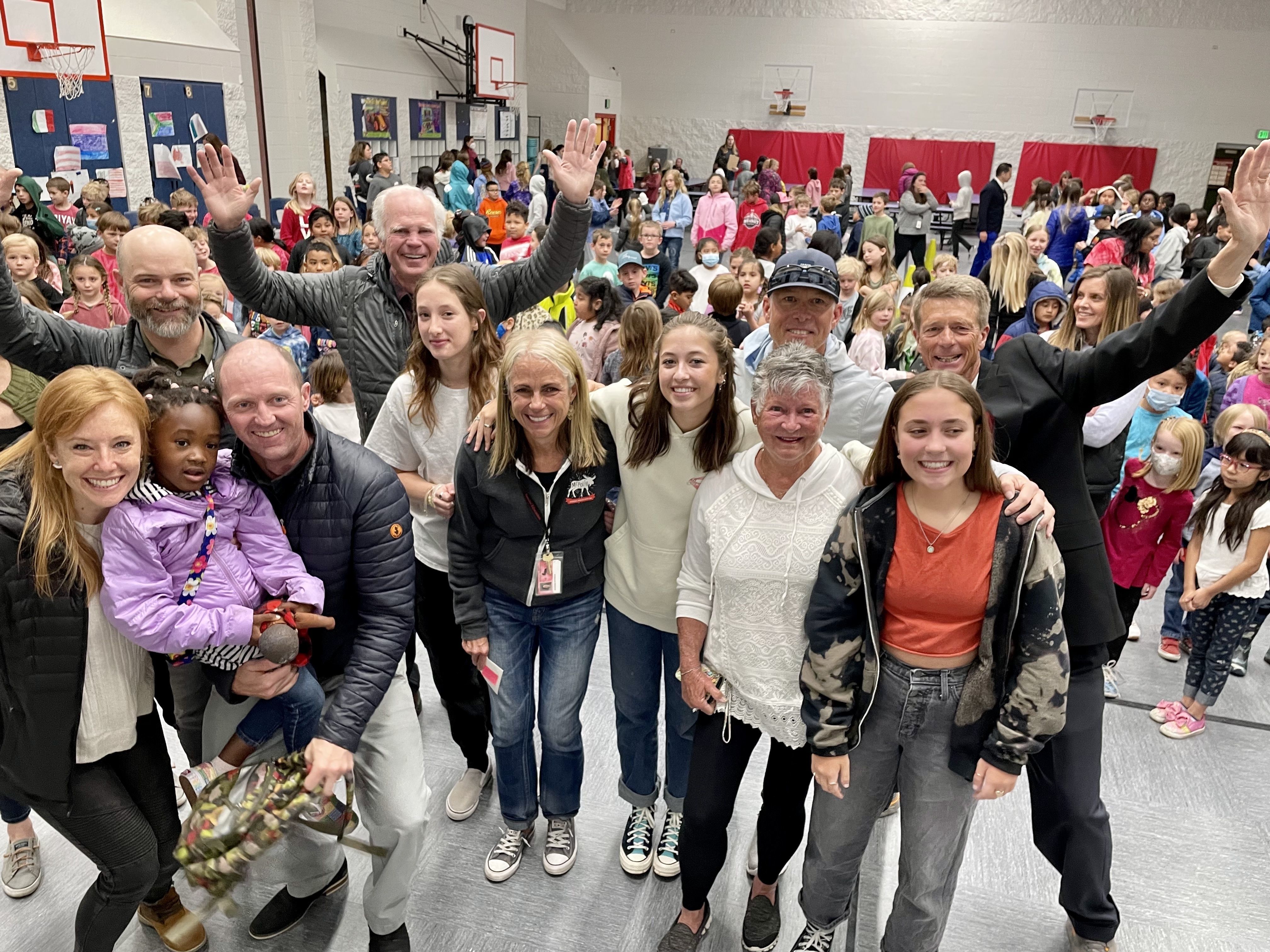 The 2021/22 school year brought a revamped PCEF Excellent Educator Program, funded by the Louis and Doilney Families. Read about the new efforts to bring the community together to recognize, honor, and celebrate every PCSD employee here. 
These past two years have shown us: our schools and educators are essential for the success of our families, our businesses, and our community. A familiar element to this year's Excellent Educator Program was the Excellent Educator Reveal!
Each Park City school votes on its Excellent Educator, who was then surprised with a sweet celebration.
---
2022 Excellent Educators
PCHS - A Tie!
Melissa Nikolai, English Teacher
Bret Hughes, Band & Percussion Teacher
Treasure Mountain Jr High
Larissa Fomuke, English Teacher
Ecker Hill Middle School
Mary Morgan, Music Teacher

Jeremy Ranch Elementary School
Susan Valentine, 2nd Grade Teacher
McPolin Elementary School
Suzanne Sheridan, Special Education Teacher
Parley's Park Elementary School
Alane Gaspari, Intervention Specialist
Trailside Elementary School 
Krista Ingle, 2nd Grade Teacher
---
The Sarah and Stephen Doilney Award winner for the most influential teacher of their school career, as voted on by the senior class: Josh Goldberg, Social Studies teacher. Read students' comments about Mr. Goldberg and dozens of other influential teachers HERE!