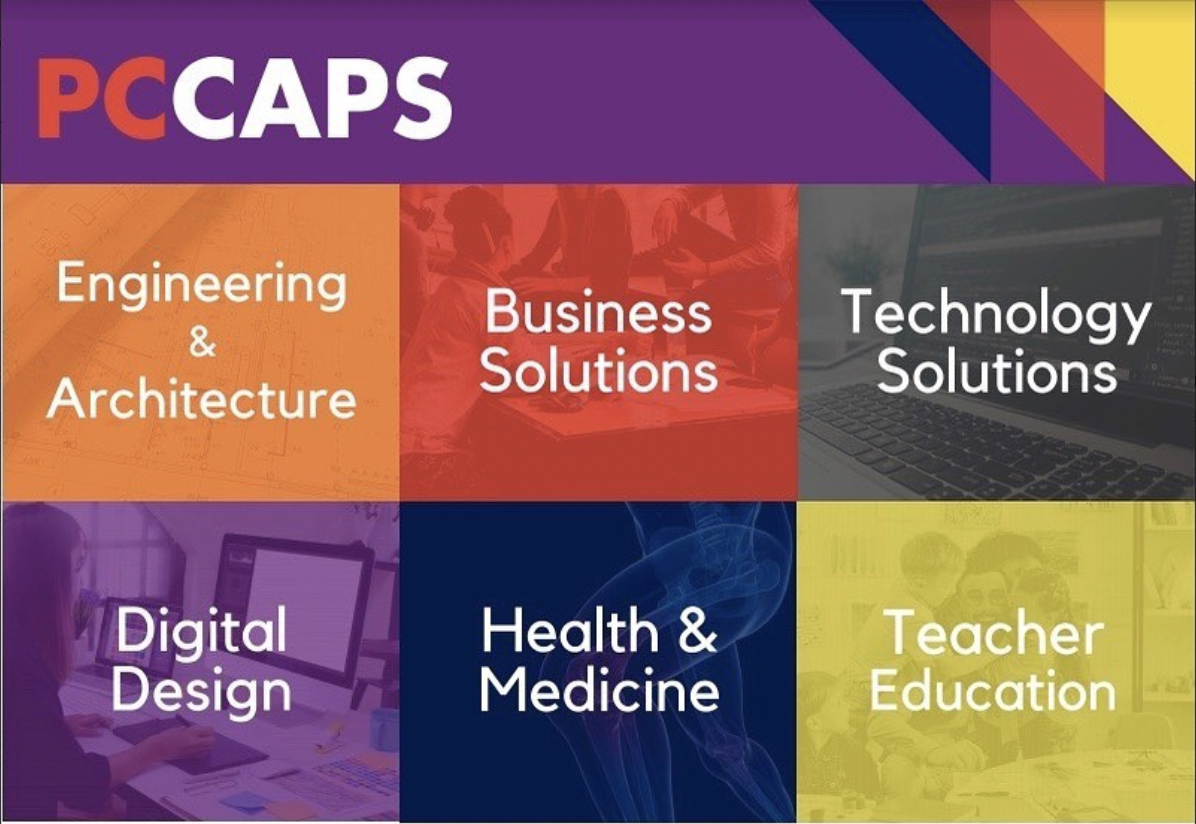 "I have truly loved working with the PCCAPS students and have been impressed with their thoughtfulness and ingenuity!" 
-Madlyn McDonough, Summit County Planner

Park City Center for Advanced Professional Studies, or PCCAPS, is about to celebrate its 10th anniversary!
The PCEF-funded initiative was launched in the 2012/2013 school year as an effort to better prepare Park City students for success. The college and career-readiness curriculum puts students to work on real projects with businesses. As the students gain real experience, they are guided by teachers, mentors and advisors, and end up perfectly positioned to shine in even the most competitive environments: both professional and personal. 
The program's success is no secret, and the number of PCCAPS students is growing exponentially...
2020/2021 School Year → 83 students 
2021/2022 School Year → 120 students 
2022/2023 School Year → 155 students are enrolled!
This means - the need for business partners and projects is also increasing. Because students actually complete real work, PCCAPS needs to confirm nearly 100 projects for five of their six learning strands.

PCCAPS' ESTIMATED PROJECT NEEDS FOR 2022/23: 
Business Solutions: 36
Architecture & Engineering: 20
Tech Solutions: 10
Health & Medicine: 20
Digital Design: 10
Teacher Education: 0
The benefits of a partnership with PCCAPS are far-reaching. It supports local public school education in a totally unique way, and it helps businesses knock things off their "to-do" lists - with the investment of only a bit of time!
Strand-specific instructors and mentors are assigned to each project to ensure students have what they need and are progressing well through the semester. Examples of past, current, and potential future projects include: 

Architecture and Engineering
Prototype development
Micro-home community design
Affordable housing design
Display case design
Preliminary product design
Storage rack/workbench/work area design, etc.
Technology Solutions
Website design (backend)
App development
Wireframe development
Game development
Business Solutions
Develop social media campaigns
Marketing campaigns
Product and website optimization
Competitive analysis
Survey research
Run focus groups, etc.
Health Science
Develop sports medicine projects & development within the high school or community
Research-based projects
Projects involving but not limited to:

physical therapy
healthcare administration
surgical services
emergency room
EMS services
orthopedics
occupational therapy
mental health services
sports medicine
Digital Design
Logo and branding redesign
Website design (front-end)
Brochure redesign
Branding
Digital production
 
Current and Past Business Partners: 
Intermountain Healthcare
University of Utah Health
Park City Municipal
Hearth and Hill
Vail Resorts
Switchback Sports
National Ability Center
Youth Sports Alliance
Skullcandy
Park City Museum
PC READS
Utah Symphony & Utah Opera
These businesses (and so many more) have already partnered with PCCAPS with terrific results - you can be next! 
---
It takes a lot of support to create and maintain a program as successful as PCCAPS. If you'd like to make a contribution, we invite you to click here.