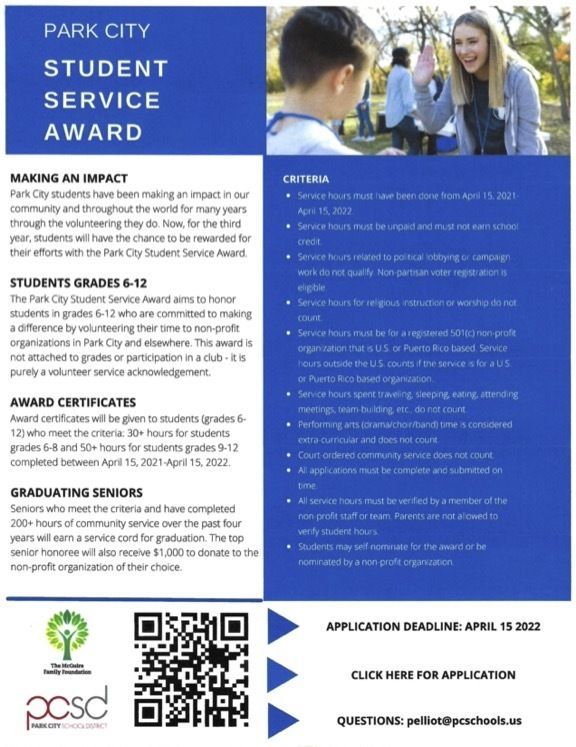 It's time for PCHS students to submit for the Park City Student Service Award!
The PCSSA honors students in grades 9-12 who are committed to making a difference by volunteering their time to non-profit organizations in Park City or elsewhere.
This award is not attached to grades or participation in a club — it is purely a volunteer service acknowledgment.
See image for application information, and click HERE to see how PCHS student Katie McGuire created this award!