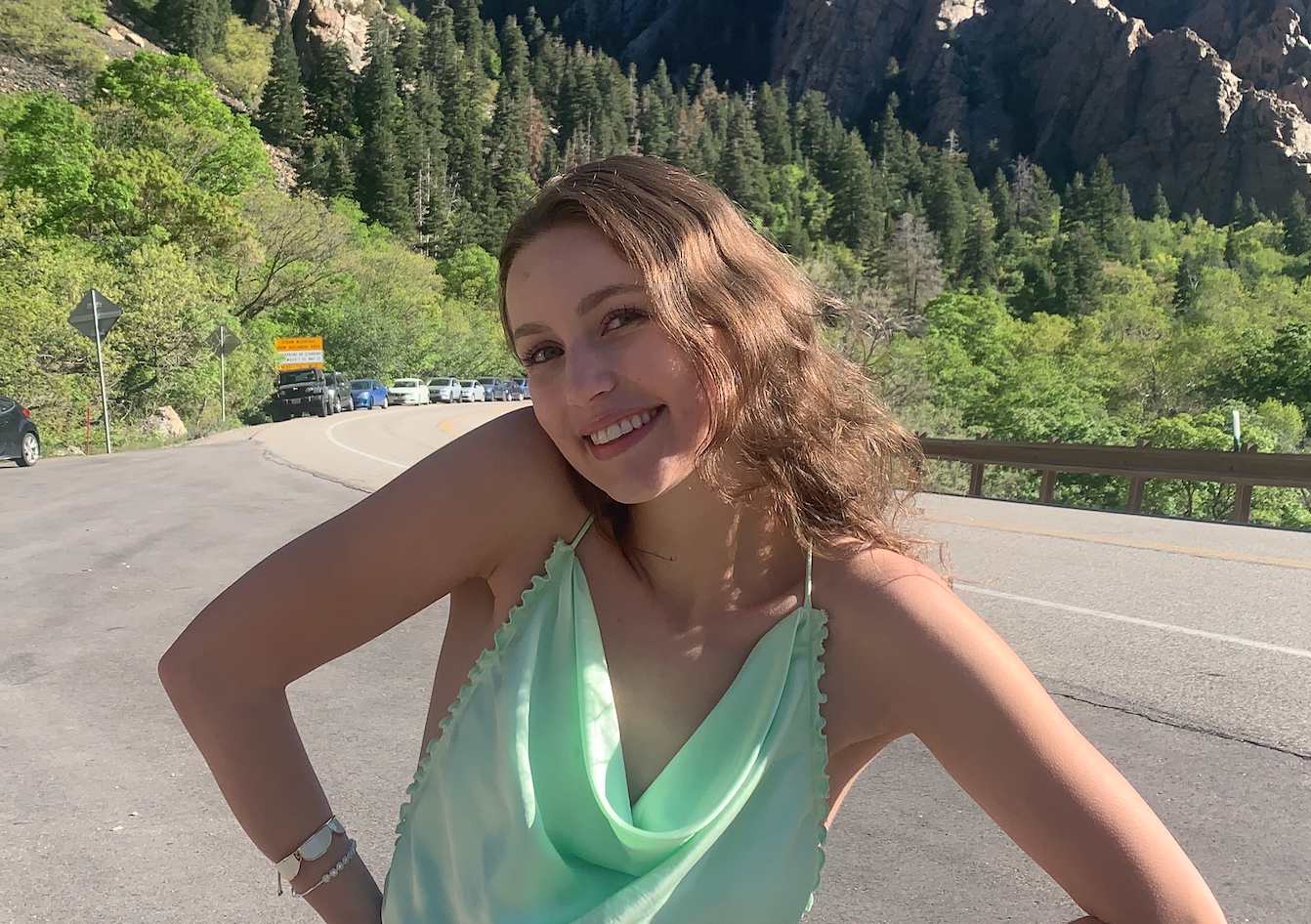 When Katie McGuire watched her older sister's PCHS graduation ceremony a few years ago, she noticed the colorful cords and stoles many students wore over their robes. Later she learned they were for academics, sports, and extracurricular club achievements.
"But there weren't any for volunteering," she noted. Katie herself volunteers over 200 hours a year, while handling a full school load and working two part-time jobs.  Growing up, volunteerism was simply something that was expected in her family. Her mother and older sister helped start the local chapter of National Charity League in Summit County, and the family went on yearly service trips to Nicaragua with her uncle, a Catholic priest.
When her family decided to start a foundation, she and her sister were very much involved. "I wanted to do something for students, but I wasn't quite sure what it should be. I met with Dr. Gildea and she mentioned that there was a student service award at her former school. I thought that would be a great idea here, especially since so many students volunteer and there are so many nonprofits who need help."
She researched and worked on the award in her PCCAPS class. "Initially I had no clue what I was doing, but I researched what other schools and districts were doing. Through PCCAPS we learn how to do surveys and create real-world solutions for our clients, which helped me create the survey/application for the award. I also had help from Mr. Arbabi and Mrs. Elliot at PCHS, and Mrs. Colton at the district." The McGuire Family Foundation Student Service Award was born.
Her research led her to create the criteria for the award. "At first I thought that 200 hours (50 hours per year for four years)  to get the cord as a senior was too much. But then I realized that I volunteer at least 200 hours per year, and several other students do, too, so I knew students could do it over a four-year period." Starting freshman year, students may earn a certificate each year for volunteering 50 hours per year.
Katie came to PCEF to donate the funding for the award, which covers the costs of the certificates and cords, as well as $1,000 for the top senior honoree to donate to the nonprofit of their choice.
"We have been thrilled to work with Katie on this award," notes PCEF Executive Director Abby McNulty. "One of our priorities is to foster and include student voice in education, and this has been an impactful way to do that. The fact that this award promotes and celebrates student volunteerism is so meaningful in our town, with our culture of supporting numerous nonprofits. For sure, PCEF could not do the work we do without student volunteers."
25 students earned the award this inaugural year, including five seniors who earned cords: Jack Henry, Noah Nasser, Caroline Powell, Courtney Solomon, and Alta Sweet Tabar. "It was a lot of work and harder than I expected going into this. But I've really enjoyed being more engaged with the faculty at school and finding out about what other kids are doing to volunteer. It's totally worth it!"