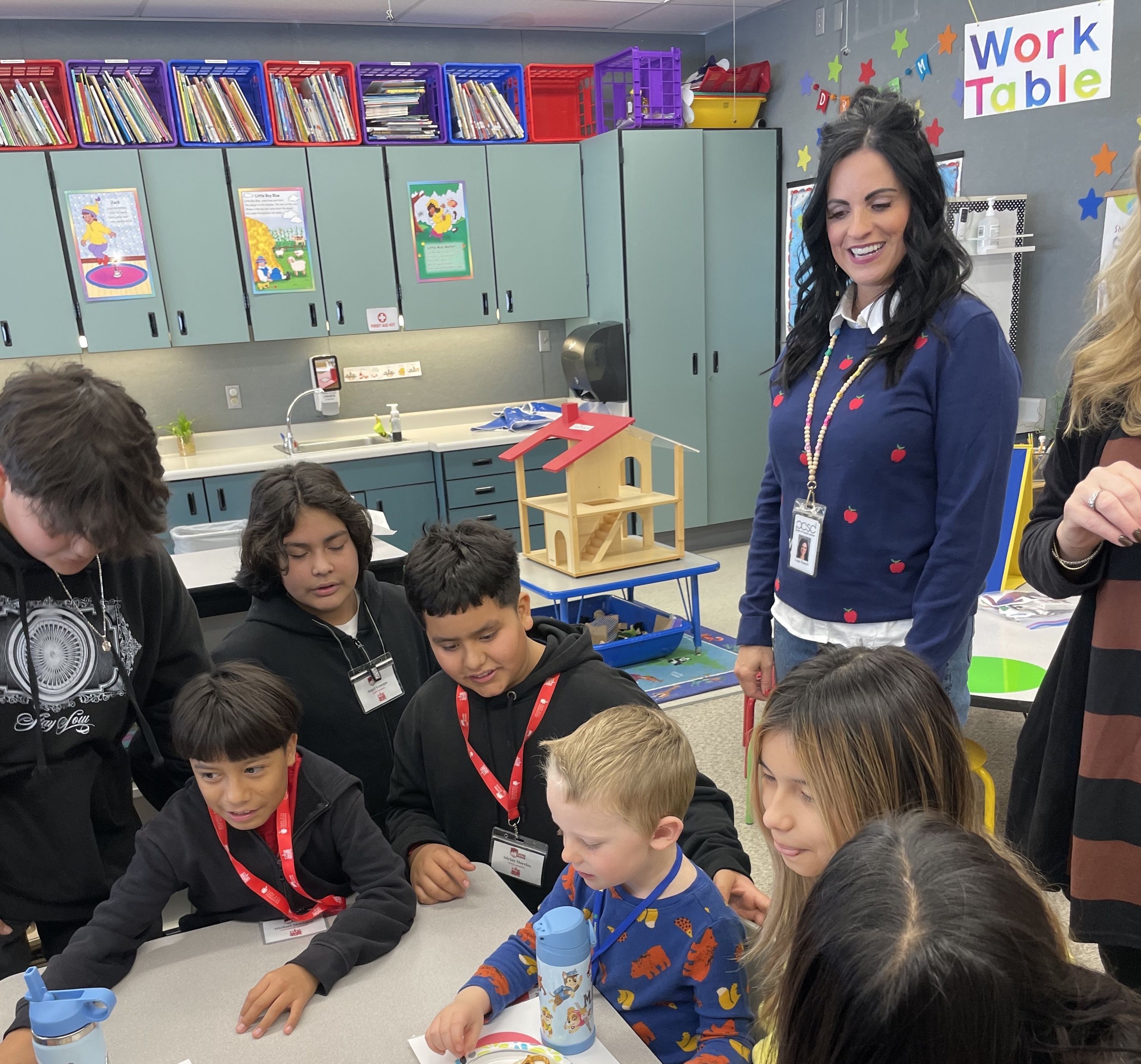 Park City School District schools will begin the 2023/2024 school year with over a quarter-million dollars in funding for 42 Classroom Grants.
Classroom Grant funds are raised by runners, donors, fundraisers, and the community during Park City Education Foundation's Running with Ed. 100% of RWE funds stay in our district - and support more than 100 educator-powered programs. Classroom Grants positively impact every single PCSD student!
Students will benefit from these Classroom Grants in the 2023/24 school year:
PARK CITY HIGH SCHOOL
New Career & Technical Education (CTE) Courses:

Baking and Pastry

Intro. to Physical Therapy

Investing & Wealth Management

Flight Simulator

Drone Lab: Design, Build, & Maintain Drones




Architecture & Construction CTE Pathway Supplies

Positive Behavior Interventions & Support (PBIS) Classroom Supports

Occupational Therapy Keyboarding Access

Visual Arts - Pottery

Broadcasting → Miner Morning Show Update

Latinos in Action (LIA)

Speech & Debate

Music Commission & Composer in Residence

Enriching the Classroom & Community

Park City High School Robotics Club

Park City High Theatre

Special Education Incentives

College Access Grants
TREASURE MOUNTAIN JUNIOR HIGH
TMJH Construction Management

Visiting Artist Program

Latinos in Action (LIA)

Interdisciplinary Team PBIS Resources
PARK CITY LEARNING CENTER

Park City Learning Center Community Resources

Learning Center Store

Dropout Prevention: Help Our Students Graduate!
ECKER HILL MIDDLE SCHOOL
Latinos in Action (LIA)

Community Access (Moderate Special Education)

Essential Elements | EHMS Coffee Cart

Essential Elements Community Access (Severe Special Education)

Ecker Hill Middle School Leadership Class.

EHMS Garden Club Aeroponic Gardens

EHMS Red Ribbon Week and Spring Into Kindness Week

Positive Behavior Interventions & Support (PBIS)

Ecker Hill Mentoring Program (formerly Pathways to Success)

Keys to Success - 6th Grade Onboarding Day

Hope Squad Peer Support Group

Special Education Incentives

2da Taza de Café Latino Monthly Outreach Events
ELEMENTARY SCHOOLS
Elementary PACE Programs (JRES, MPES, PPES, TSES)

→


~ Level I supports ALL students




~ Level II serves high achieving and high ability learners




~ Level III provides services for gifted learners

Boom Cards (JRES)

Dramatic Play for Dramatic Results (JRES)

Peter H. Reynolds - District Wide Elementary Schools Author Visit (JRES, MPES, PPES, TSES)

RC Race and Engineering League (JRES, MPES, TSES)

McPolin Extended Day Learning (MPES)

McPolin Leadership and Community Building Teams (MPES)

Pocket Trumpeteers

(PPES)

ELA, Math and Science Supportive Program (PPES)

PBIS Recognition Program (PPES)

Trailside Coffee Cart & Functional Cooking Lessons (TSES)



Classroom Grants are awarded in a participatory process: the Classroom Grants Committee was comprised of 16 people this year, including five educators and six students.
---
Park City schools and teachers are essential for a successful community. In a state with the lowest public education funding in the country, your support is needed for Classroom Grants and other PCEF initiatives. We invite you to donate here!