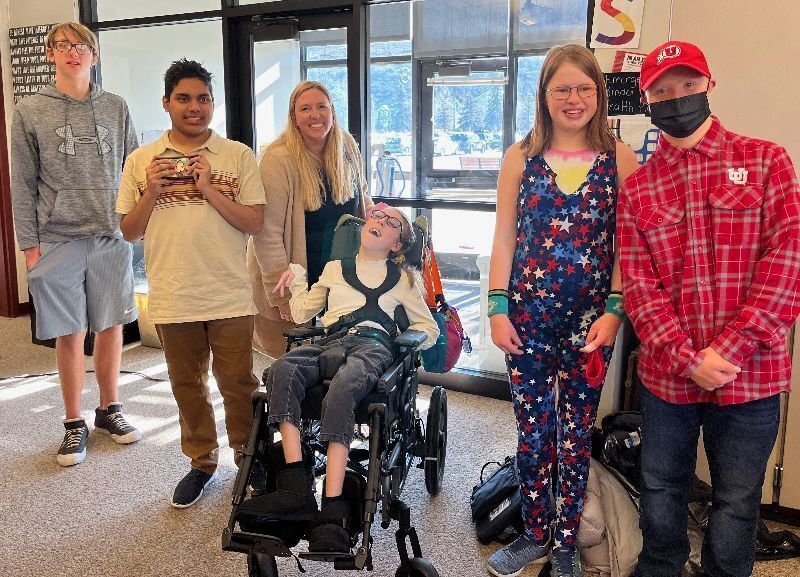 PARK CITY, UTAH – December 2nd marks the 47th anniversary of the signing of the Individuals with Disabilities Education Act (IDEA) into law. The Federal legislation assured access to children with special needs to a free and quality public education. IDEA is the foundation of Special Education in the U.S. and assures access and appropriate education for all students with special needs.
"Celebrating Special Education Day is all about recognizing the milestones of progress made since the 1975 signing of IDEA," said Park City School District Special Education Director Jaclyn Knapp.
"We've made such strides with the climate and culture in Special Education since IDEA. In my career, there has been a growing recognition of the rights of kids."
Knapp did not stop singing her team's praises, including PCSD Board Certified Behavior Analyst (BCBA) Dr. Brittany Bly. Hailing from Tennessee with her Doctorate from Columbia University, Dr. Bly credits the promise of IDEA for all children for her return to public education. In the private sector in California, Dr. Bly witnessed the termination of services for special needs students when a parent would lose employment and health coverage.
"Because of IDEA, our public schools serve the needs of all students in a very equitable way," said Bly. "It's the reason I am in this profession."
Ecker Hill SPED teacher Dan Gallery celebrated the commitment of PCSD to inclusion. Along with his colleagues, Mr. Gallery has been instrumental in embedding the Peer Tutor program throughout the schools and district.
"The impact of IDEA is felt by the entire community," said Gallery. "Our highest need students see many more gains when they work with their neurotypical peers."
Additionally, he noted the social-emotional growth of the Peer Tutors and shared his love of a career of contributing to the making of a "kinder, gentler, more empathic generation."
Upstairs in Kelsey Cunningham's PCHS classroom this snowy December 2nd morning, PC Reads co-founder Elissa Aten shared an interactive presentation for students with IDEA's Individual Education Plans (IEPs) aspiring for post-high school education.
Aten encouraged the students to understand their unique learning abilities. "You need to know why you have accommodations so that you can learn to advocate," said Aten.
Cunningham and Aten were surprised to learn that this presentation appropriately coincided with National Special Education Day Both recognized the significant impact of IDEA for ensuring rights and opportunities for their students.
Kelsey Cunningham added that she loves working in Special Education at Park City High School and wouldn't change it for the world.
---
Park City Education Foundation is a longtime supporter of Park City's Special Education program, which is a standout among districts.
---
PCEF and Special Education by the numbers:
5 Classroom Grants awarded for 2022/23 School Year
9 Classroom Grants awarded for 2020/21 & 2021/22 School Year
6 Express Grants awarded in 2020-2021 School Year
13 Emergency Express Grants awarded in Spring 2020