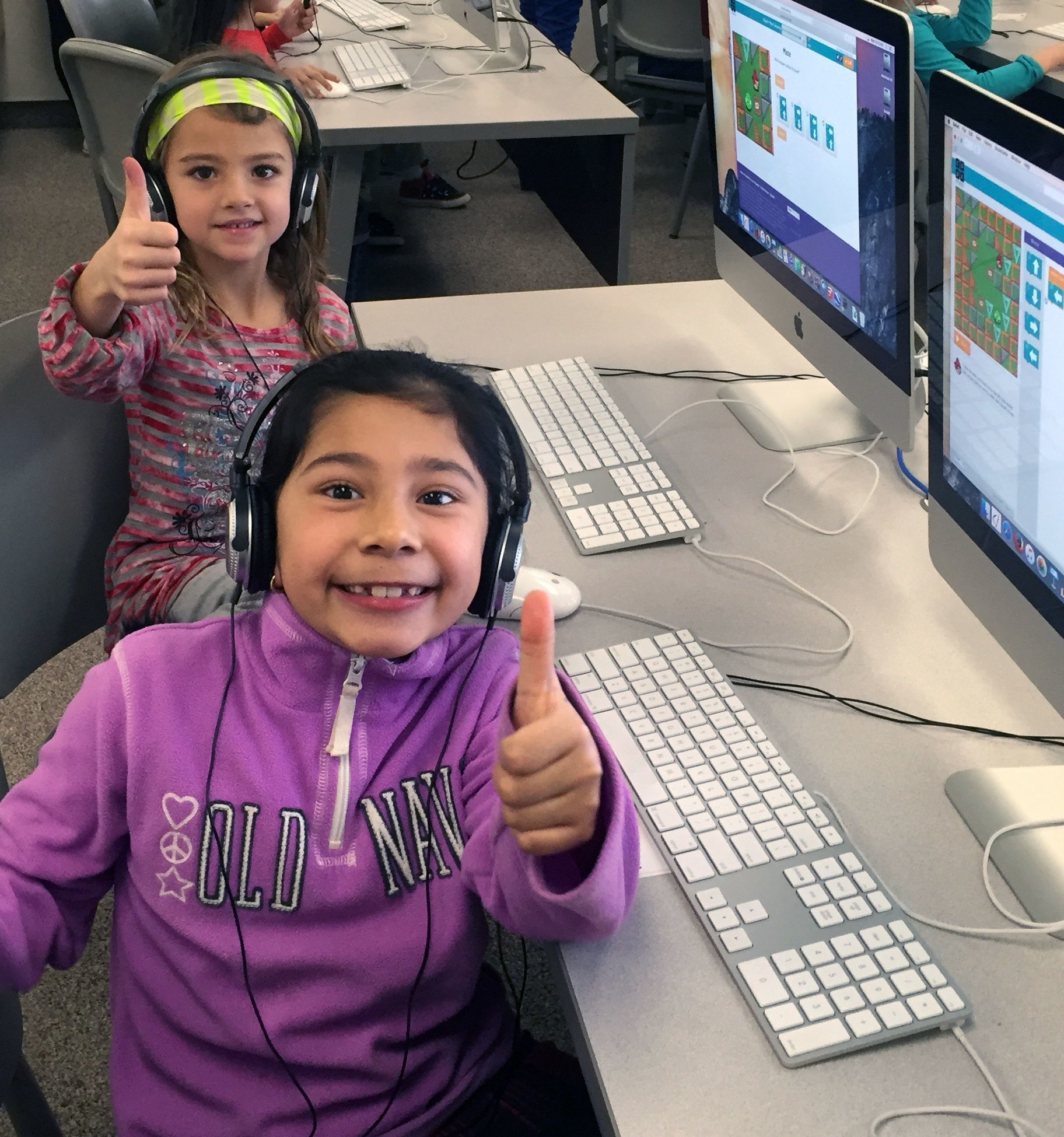 "When we considered how much people pay to get tech devices and programs, we had to ask ourselves, 'How would it change all our students' lives if we could teach them to create - NOT just to consume?'"
--Summer Marshall, EHMS Computer Science Integration Coach 
---
In 2015/16 in Park City, PCEF donors provided resources for one of the nation's first and only elementary coding programs. With PCSD's 1:1 tech initiative, each student has a laptop to use during the school year. As a result, 7 years later, K-12 coding is a matter of course in the Park City School District.
While most other schools in the nation work to catch up, PCEF donors are once again funding cutting-edge "tech" for Park City School District, in the form of a Computational Thinking Program (also referred to as Computer Science (CS) Instruction).

The Classroom Grant-funded three-year pilot is run by Summer Marshall, EHMS Tech Coach and Coding Teacher. 
"In the state of Utah, really, it's just us doing this - Park City School District," said Marshall. "People are coming to Ecker to see what we're doing and how. And really, I think there are only a few other districts across the nation that are even thinking about anything like this."
Because Park City students are taught coding starting in Kindergarten, their skills get pretty advanced pretty quickly. Therefore, PCSD's learning pathways have evolved to become more specialized and diverse. 
With that in mind, Summer Marshall and Lyndsay Huntsman (CTE/PCCAPS Director, PCSD) saw an opportunity…
"We realized laptops, used as a vehicle for learning, situate kids as consumers," said Marshall. "So of course, the next step is teaching them to use devices to CREATE. Computational Thinking gives students the language to identify the strategies they're using to solve larger problems. And THIS is what gives kids the ability to create: recognizing how they think to solve problems." 
"This is how all of our students already think," added Cynthia Schindler, EHMS P.E. Teacher/Pilot Participant. "Initially, they likely don't have the vocabulary to label it, but once they recognize it, they have access to it." 
Computational Thinking/CS Instruction is not just coding -- and it's not just devices. In fact, it can be implemented without ANY device.
This concept fueled the groundbreaking idea to create equity and access through the PCEF-funded Computational Thinking pilot. 
"Our pilot is a step to ensure all students get access to Computer Science Instruction," said Marshall. "This means, they don't have to actually take coding to experience it." 
When this access is provided, students shift from consumers to creators. This Computer Science approach, when integrated into any curriculum, inspires creativity, sparks supportive collaboration, embraces finding answers through "failures," and ultimately deepens learning. 
Schindler thinks the students already utilizing CS Instruction are already well on their way:
"They understand it, they see it, and they can do it. It's mind blowing!"
And, students don't need to become coders to reap the benefits of this learning style. 

"Whether students go into programming when they're done with school is totally beside the point," smiled Marshall. "We're not teaching them for the world we live in right now: they need this for THEIR WORLD. What's it going to look like? They need to be ready."