SCHOLAR CIRCLE
The Smartest Investment You Will Ever Make!
"The Park City School District is a tremendous bargain for the quality of education our kids receive, but tax revenues alone cannot fund all of the programs that make our schools great. Scholar Circle membership creates an essential funding stream for sustainable, high performance education in our community.  Amy and I are proud to be among the hundreds of Scholar Circle members who support our schools." -Chris Neff, parent of two PCSD students
The PCEF Scholar Circle is comprised of families who invest over $1,000 yearly into Park City's Schools.
With Scholar Circle membership, you'll join a group of like-minded parents and community members who want to make an immediate and lasting impact on our children's education. You'll get an up close and personal look at education in the Park City School District through exclusive program visits, VIP events, quarterly Insider Bulletins, and more.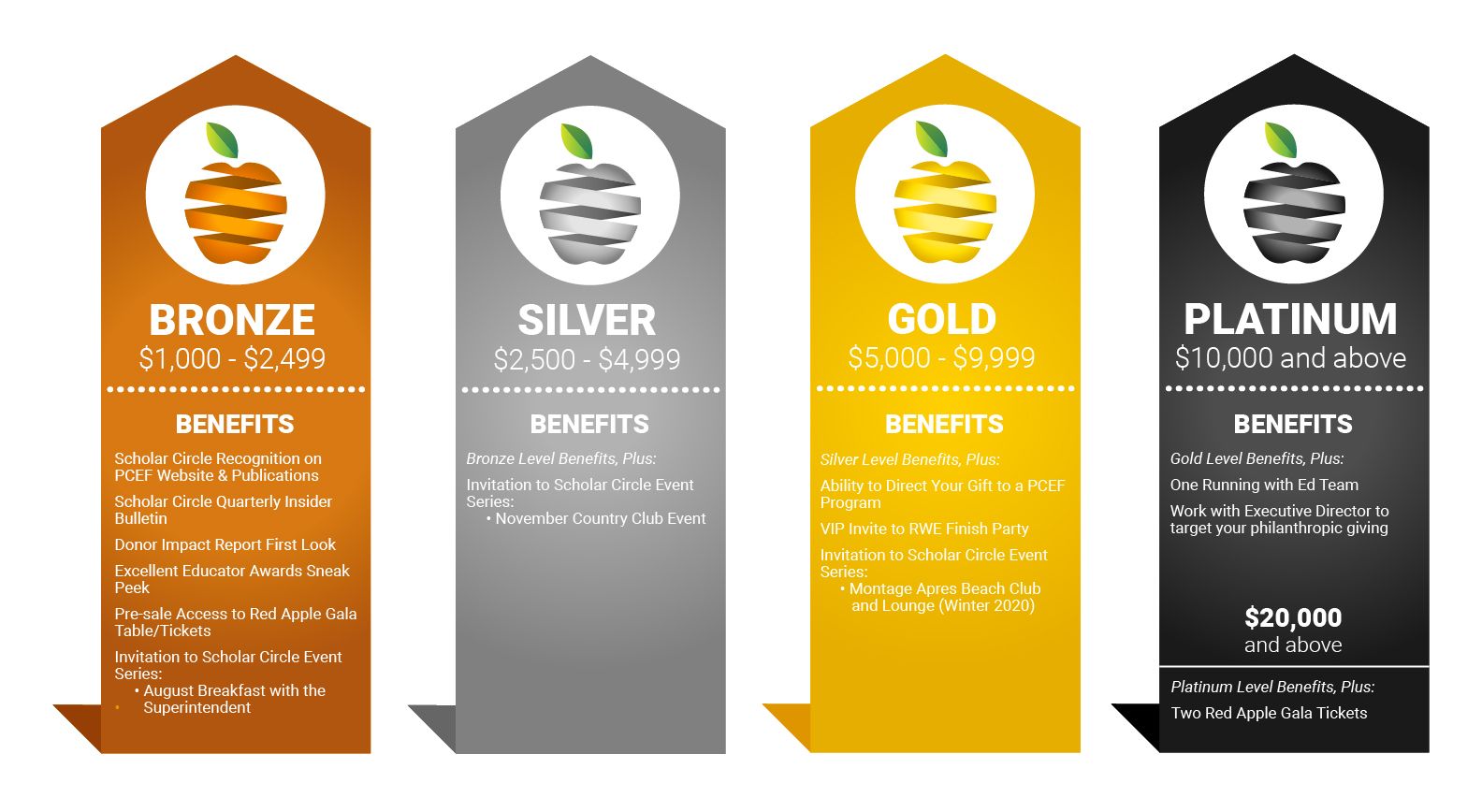 Note: Due to the health and safety concerns of the Coronavirus pandemic, all in-person events are on hold until further notice. We hope to bring community around you, our education advocates, in other ways. We will follow CDC, state and county guidelines for gatherings, and we understand that many in our community may choose to refrain from any kind of gathering in the foreseeable future.
We make every effort to provide an accurate list of donors. Please contact us if you see a mistake.
For more information, contact Jennifer Billow at 435-615-0235 ext. 2 or jbillow@pcschools.us. 
Double your donation through your company matching gifts program!