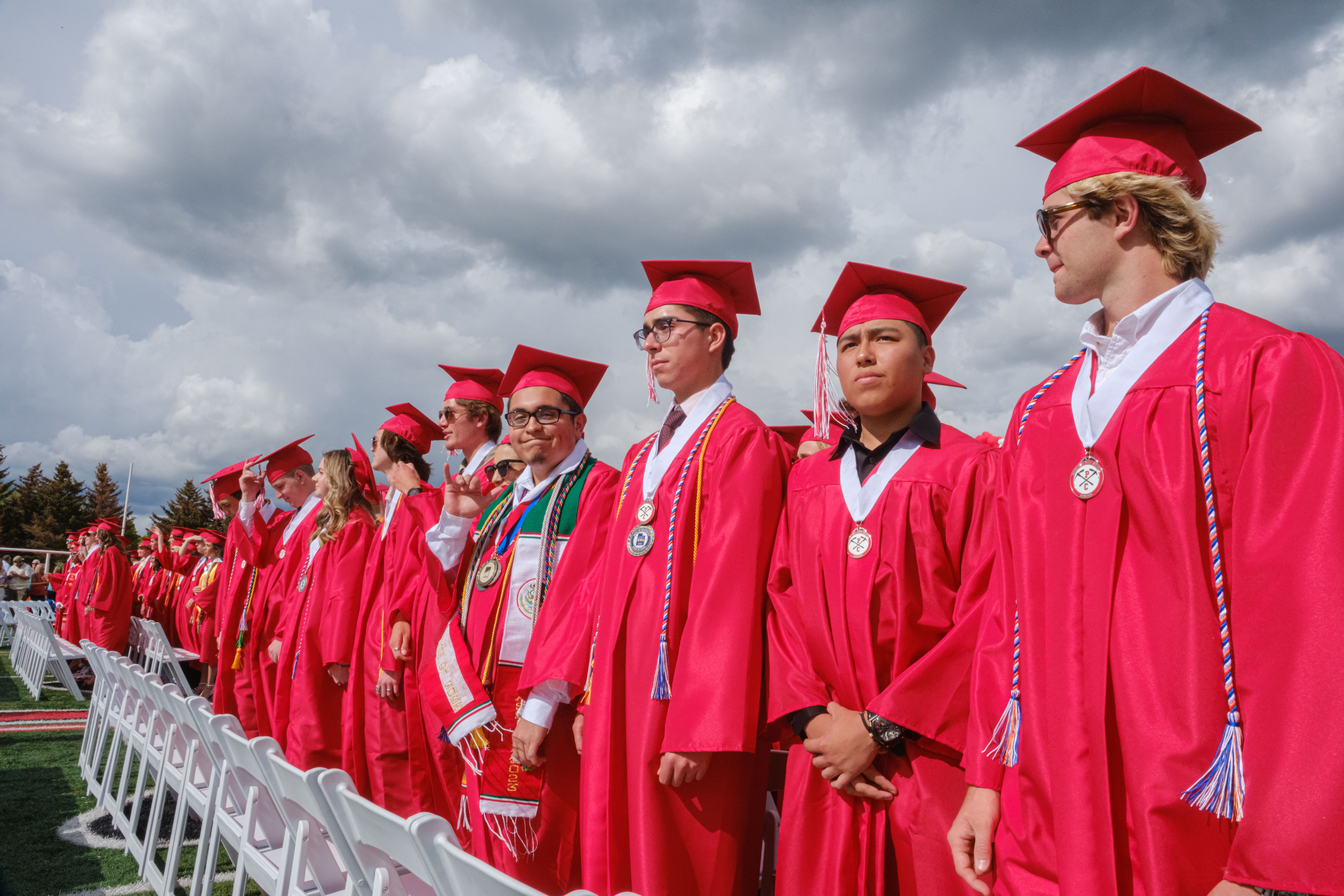 "Dream Big gets us to college, Bright Futures gets us through college.
They're each a community that comes together to form an even bigger community."
- Jose Hernandez-Bello PCHS Class of 2023

The Dream Big and Bright Futures programs provide a full spectrum of support for PCHS students who are the first in their families to go to college. Together they ensure Park City's motivated first-generation students have what they need to get TO college.
Dream Big provides access to rigorous academic curriculum, preparing first-generation students for success in AP and concurrent enrollment classes. A network of PCHS teachers ensures students receive expert subject prep and year-long support.
Students and their families work with Dream Big and Bright Futures staff on everything from preparing for college, choosing the right school, creating and following college budgets, finding scholarships, completing financial aid forms, touring campuses, and gathering dorm room essentials.
Once students are in college the PCEF Bright Futures team continues comprehensive coaching, mentoring, and providing resources until they get THROUGH college. Coaching may focus on how to ask for help, how to find and access resources, how to set up for career success through internships, emergency assistance, and more.