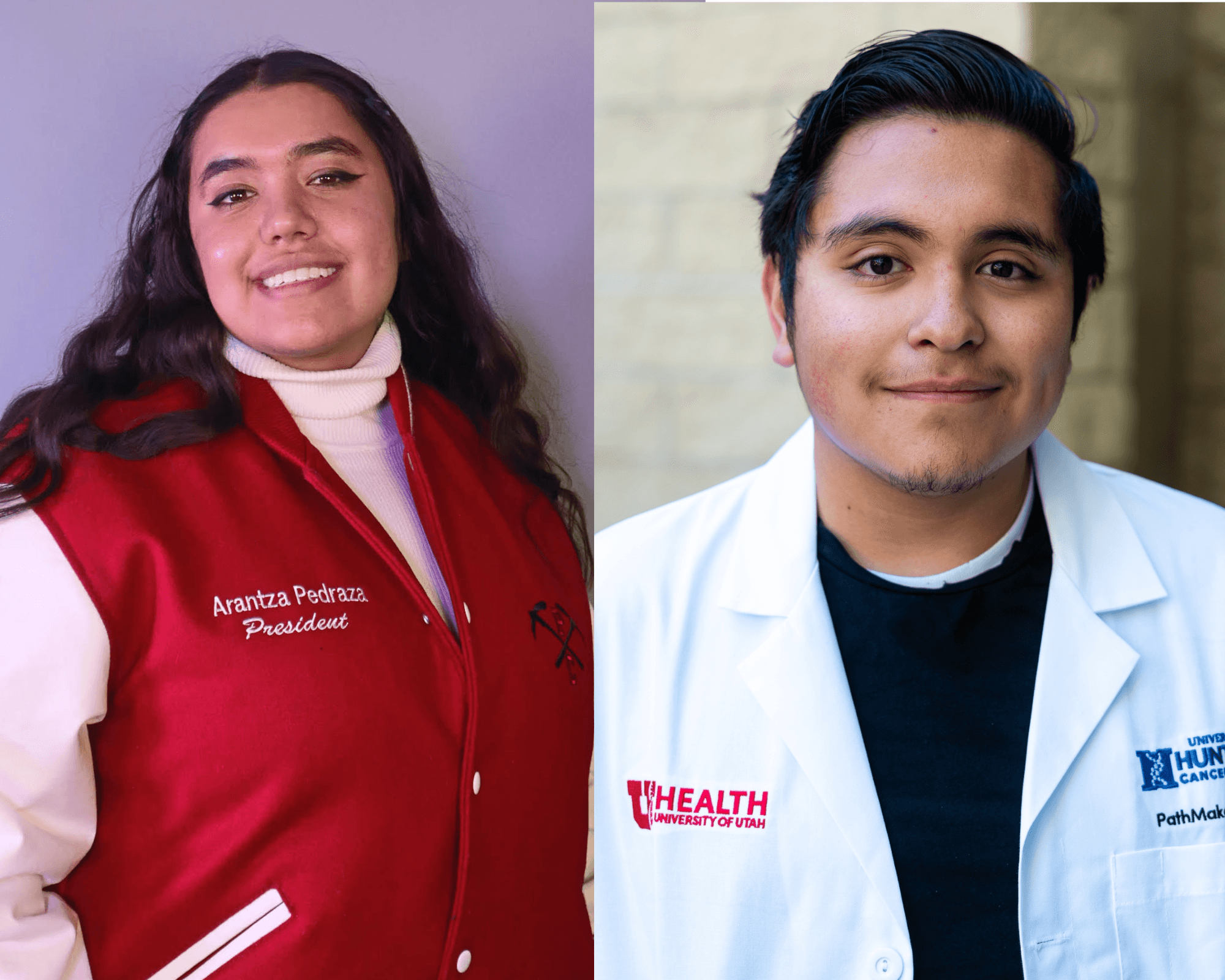 Jose Hernandez-Bello and Arantza Pedraza are two Bright Futures Park City students on track to be first-generation college students…
AND NOW - they can add "Utah Sterling Scholar" to their list of major accomplishments!
This school year (2022/23) is the first time a Bright Futures Park City student has qualified as a Sterling Scholar. And now, not one but TWO BF students have earned their place on the list for Park City High School: Jose Hernandez-Bello for science and Arantza Pedraza for English.
Congratulations, Jose and Arantza!
Both BF students have been enrolled in PCHS's terrific Dream Big and Latinos in Action (LIA) classes throughout high school. Dream Big, LIA, and Bright Futures form a partnership dedicated to supporting Park City's first-gen students as they work to get to and through college.
Dream Big and LIA have a major positive impact on so many Bright Futures students as they push themselves academically with honors and AP level coursework.
Achieving a Sterling Scholarship is no easy task...
"The students fill out an application that is carefully reviewed and they have a short interview - it's a complicated process as we have a lot of applicants and they can apply for multiple categories," said PCHS Scholarship Advisor Pepper Elliot.
"Teachers, counselors, admin. all have input in the final selection process. The students are looked at for their academic achievements, leadership, school connection, community service and future plans.
It's highly competitive, we select 16 students to represent PCHS in 16 categories at a regional competition."
Jose and Arantza represented Park City in the Utah Sterling Scholar Regional Competition in March. Another congratulations is in order for Arantza, who was the regional runner-up for English!
---
Bright Futures PC is one of Park City Education Foundation's 8 Signature Initiatives.
LIA has received PCEF Classroom Grant funding for 12 years - and counting!
It takes a lot of support to get our students to ~and through~ college!

If you would like to learn to help our motivated, hard-working students by making a contribution, we invite you to click this direct link.