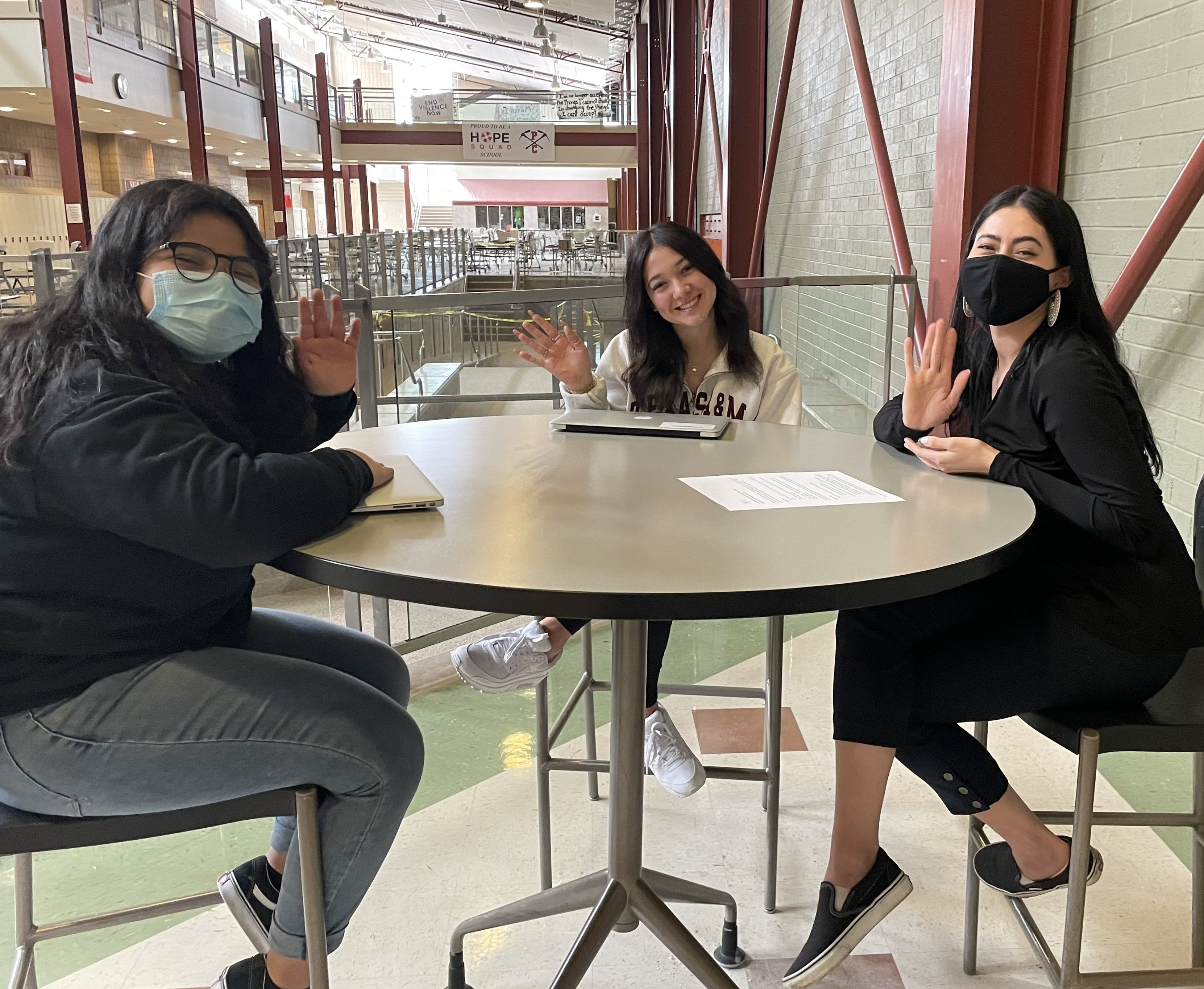 PCEF's Bright Futures Park City celebrates a tremendous success as PCHS graduation day draws near:
ALL Bright Futures Class of 2022 students will graduate and attend college in the fall!
This 100% matriculation rate, remarkable in its own right, is a striking contrast to the national average of 52% for first-generation students working to overcome income barriers. 
When the 12 Bright Futures '22 students head to their first college classes, another milestone will be marked:
4 FULL COHORTS of PCEF's Bright Futures students will be in college!  
---
HIGH SCHOOL → FIRST-GENERATION TASK FORCE 
Bright Futures is one of three programs offered to first-generation students at Park City High School. The First-Generation Task Force is a powerhouse collective made up of award-winning partners Latinos in Action (LIA) and Dream Big.
Students enrolled in LIA develop leadership skills, prepare for college and careers, and complete community service.
Through Dream Big, they learn what it takes to succeed in Advanced Placement classes and prepare for standardized testing, like the ACT exams.
When combined with Bright Futures mentorship and support, these PCHS programs build a rock-solid foundation for post-secondary success.
BF is an instrumental part of the Task Force in high school; it works alongside students and families as they develop college knowledge and participate in coaching, mentorship, and more. But it's when students hit the college years that Bright Futures strategically floors the gas pedal...


COLLEGE → BRIGHT FUTURES SHIFTS INTO HIGH GEAR 
This is when students who have gotten → to ← college begin the next round of hard work: to get → through ← college. 
The continuity of support in college has surfaced as singularly critical for the success of the Bright Futures program - which is based, of course, on student success. 
And Bright Futures students are making it happen!

BF: 91% College Student Retention Rate
PCEF's Bright Futures students have earned a 91% college student retention rate.
We'll say that again: 91% of Park City's Bright Futures students are working their way through college.
Nat'l Student Average: 78%
This is astounding when compared to the national average - of all students - of 78%. 
Nat'l Average for 1st-Gen Students Battling Income Barriers: 11%
And it's an earth-shattering contrast to the national average of first-generation students working to overcome income barriers, where the college retention average is just 11%. 

HOW DOES BRIGHT FUTURES PARK CITY GET IT DONE?
As more Park City students join Bright Futures each year, the BF team scales to meet the need. The new College Program manager will be integral in making sure BF students have what's needed to continue their diligent work.
"As a first-generation graduate myself," said Joana Acevedo, College Program Manager for BF Park City, "I am excited to join the BF team because I want to empower more first generation students to achieve their higher education goals." 

While BF students acclimate to college, Acevedo provides "reach-out" support: she checks in, oftentimes in person, with each and every student. Physical, emotional, and logistical needs are evaluated, and Acevedo makes sure students are aware of and connected to resources available at college. She's available when life happens and things go awry, and consults the BF support team when any student faces unexpected obstacles that could derail dreams.
The team makes sure students are able to do everything possible to maintain focus and make it to the college graduation finish line. This unique Bright Futures strategy has proven vital for students as they navigate a journey no one in their families has ever taken. 


COLLEGE GRADUATION → CROSSING THE FINISH LINE!
A number of students in Bright Futures' very first cohort will cross that graduation finish line in Spring 2023 - the culmination of 7 years of their hard work and Bright Futures' wraparound support.
There will be much ado about this milestone event; stay tuned to PCEF's website, newsletters, and social media channels for more!
---
We invite you to join the incredible success of Bright Futures and its tremendous impact on Park City students: consider a gift to support student dreams of getting → to and through ← college!