FOR EDUCATORS
---
CLASSROOM GRANTS - DUE APRIL 3RD, 2023
The Park City Education Foundation awards more than $1,500,000 each year in grants. Our grant awards impact every single student in the district by funding classroom and school programs.
PCEF granting opportunities are only open to Park City School District faculty, administration, and staff. If you are interested in applying for a grant, please review the information below.
Important Classroom Grant Information:
The maximum award amount for Classroom Grants is $45,000.
The application deadline for Classroom Grants is 5:00 pm on APRIL 3RD, 2023. 
Direct any questions to Kara Cody: kcody@pcschools.us.
**REMINDER** All Teacher and School Grants are now under one grant program: Classroom Grants.
NOTE: All grant award materials and devices stay with the school.
APPLY FOR GRANTS
---
The #1 Influence on Student Success is the Classroom Teacher

---
EXPRESS GRANTS - ROLLING APPLICATION
Thanks to donors, PCEF has always offered PCSD teachers access to Express Grants. Now there is an opportunity for us to step up even more. As the name implies,  Express Grants have a very short turn-around and exist to fill immediate classroom/teacher/student needs.   
Click here to learn more about applying for Express Grants.
---
Inaugural Ideas for Impact Event: A Smashing Success!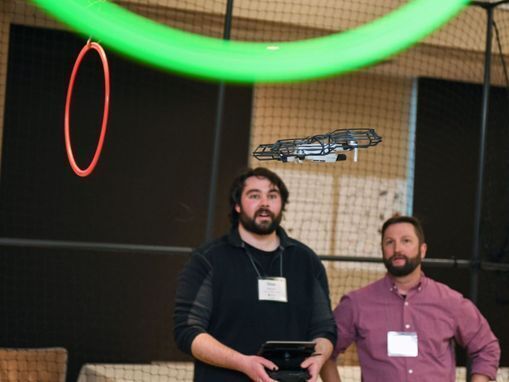 Dozens of teachers joined colleagues in an evening of inspiration, ways to bring joy & more impact to teaching, socializing, and hugs.
Ideas For Impact is an educator-powered program of PCEF's Innovation Lab (one of PCEF's eight Signature Initiatives).
It was created by and for Park City School District educators.
Many more photos of this incredible evening to come!
★ Newpark Resort donated the space to PCEF for this event - THANK YOU, Newpark! ★
---
EDUCATOR INSIDER NEWSLETTER
---
The PCEF Educator Insider Newsletter is full of content geared specifically for PCSD teachers, staff, and administrators.