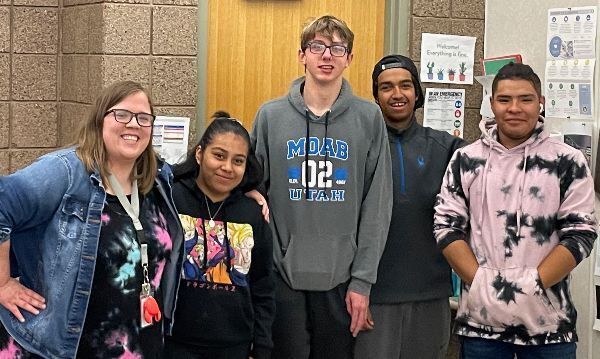 It's been three years since this cohort launched the inaugural Transition Program at PCHS and now they are graduating!  
In just a short amount of time, this group has learned to become experts in "adulting." They navigate the community, have mastered academics and CTE content, and are fully employed at local businesses in their area of expertise.    

Pictured on the left is their fearless leader, teacher Holly Huggins. Holly created this program from scratch with a vision of career and college readiness for this group and she's done just that. In just a few short weeks, the students will walk Dozier field with their classmates. All four will continue with their careers, and a few will attend the PCSD transition post-high program to prepare for supported college. 

Congratulations Transition Class of 2022!