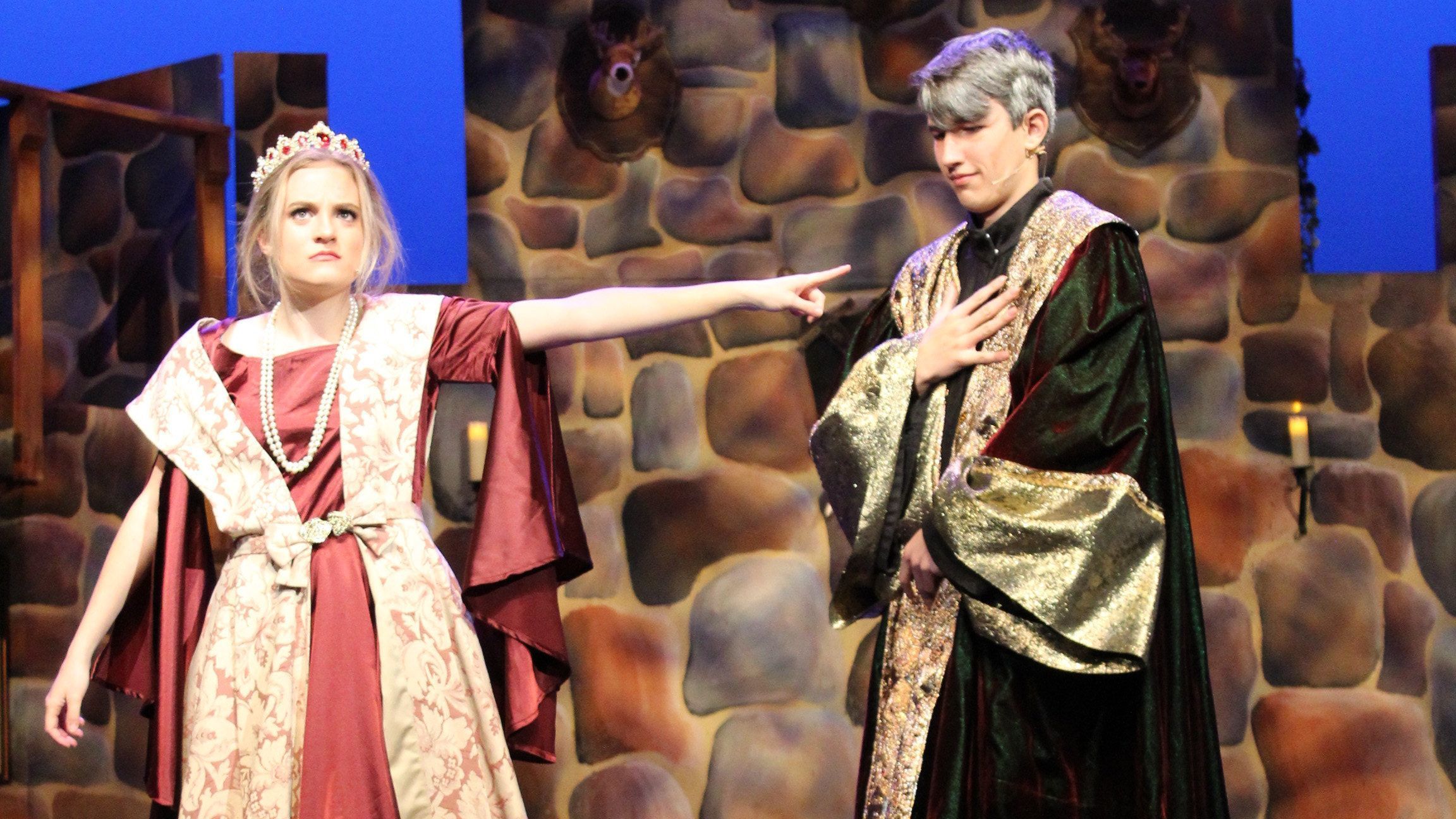 The ultimate goal of PCHS's Theatre Department is to make sure students get to "drive the Ferrari." In other words, the program hopes to give students an opportunity in responsibility like none other. While having a fabulous theater to work in offers a great foundation, the end goal is for students to not only put on a performance they are proud of, but to put on a performance that is completely their own production. From the technical to the dramatic, students are professionally taught, personally mentored and ultimately given the opportunity to shine. 

From the technical aspect, teachers David Hallock, Jason Jensen and Krischelle Hansen prepare technical theater students to run the theater. In PCHS's Intro to Technical Theatre course students learn the fundamentals of how things work from lighting, sound, set construction, set design and stage management. In the advanced course, students are placed on tracks of their choosing and work toward their own designs for the productions.

From the dramatic aspect, students not only perform themselves, they are given the opportunity to direct the junior production for Treasure Mountain Junior High. After an interview process, the student director, choreographer and music director work together in pitching their show ideas. This year every part of the TMJH musical production was handled by students: from all of the work before the show including lighting design, sound design, technical director, choreographer, director, music director, costume design, prop design, to the end product of running the show. This is something that most college students aren't able to do until their junior or senior year!

Students are rewarded for their dedication through the Thespian Society, an international organization that recognizes students as amazing artists, offering them scholarships and graduation accolades. Krischelle Hansen, PCHS and TMJH Theater teacher says, "These students put a lot of effort and time into their craft! We are thankful for all of the support we have received from PCSD, PCEF, admin, faculty, students, parents, PCI and theatre lovers around Park City. We hope to get bigger and more dramatic in the years to come."

Additionally, PCHS's Theatre Department is extensively supported by PCEF. A large gift from a generous donor was given to PCEF to help the Theater Department meet its ambitious goals. This is one of PCEF's roles–to match PCSD program needs with philanthropic investment.
---
PCEF donors support PCSD Theater via Classroom Grants.
If you would like to support Theater or other programs that inspire all Park City students to successfully reach their academic and lifelong potential, we invite you to DONATE HERE! 
See how your schools are impacted directly from Classroom Grants here.