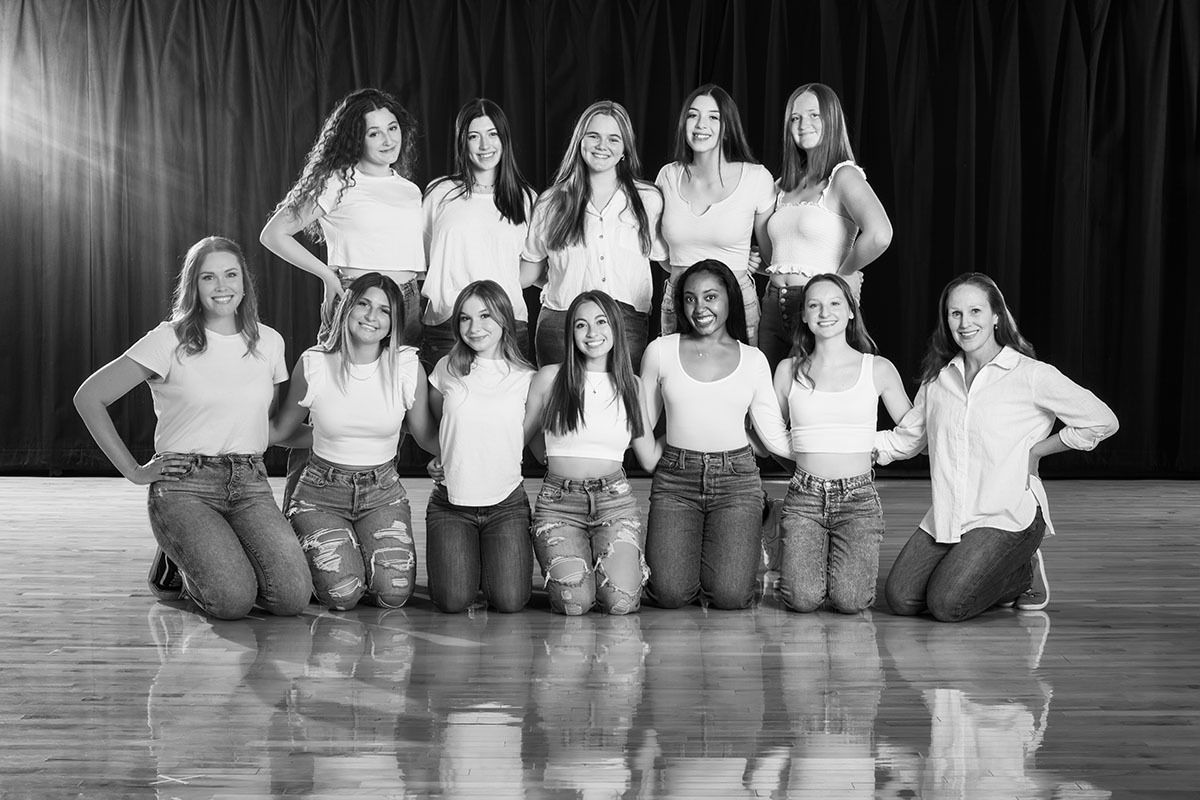 PCHS's Dance program, also supported by PCEF donors, offers students the unique opportunity to take dance classes within the school setting. Students eighth through twelfth grade can participate in Dance 1, 2, 3 and two company/performance levels (Dance Company 2 and Dance Company). The curriculum for dance is based on the National NCASS, as well as Utah state standards. Like other academic courses, these classes are graded, follow a mandated curriculum and are part of the school day, not just an extra-curricular activity. This makes PCHS dance classes quite different from studio or recreational dance classes students might take outside of school. Rather than taking classes in specific dance genres, such as ballet, jazz or hip hop, students learn curriculum concepts which are relevant to all dance styles: time, space, energy, choreographic craft and process, and so on.
This year, in particular, the Dance 1 students began the semester by learning the "Basics of dance," which are the 10 locomotor and four axial movements, as well as following patterns such as mirroring and shadowing. They are now beginning a unit on the study of time as it relates to dance. In Dance 2/3 (a combined class this year), the students have studied units on time, space, energy dynamics, and in each unit students have assessments on choreography and performance.
The Dance Company 2 and Dance Company levels focus much more on rehearsals, contributing to aspects of creating a production, performance and reflection. This is done through their original dance Informance production, the Mr. Miner fund-raising pageant, and the year-end concert, all of which feature both staff and student choreography. In February, both companies attended the NW Regional Dance Festival in Vancouver, WA, along with teachers and the dance companies' assistant. Three students auditioned for dozens of esteemed collegiate dance programs and scholarships, as well as performed in an adjudicated concert. In March, all dancers from both companies attended the Utah state dance festival. At these festivals, students took a wide variety of master classes, perform and made connections with dance program directors and schools. This often results in college scholarships or summer workshop opportunities.
Students at all levels in this program also have opportunities throughout the year to attend free student matinee performances by professional dance companies in SLC, take master classes with visiting guest artists and learn new and original choreography from professional guest choreographers.