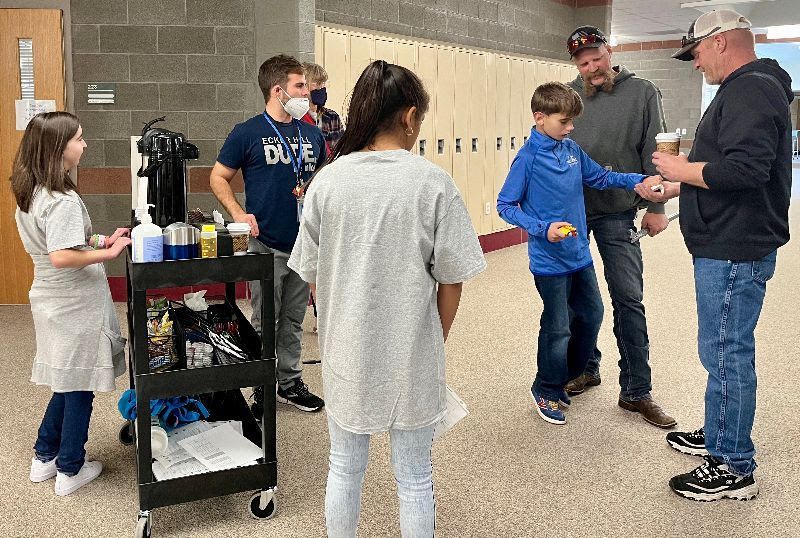 What makes teachers happy at our schools?
You guessed it - coffee! 
Each week, teachers fill out a student-created survey, and voila, the EHMS Coffee Cart rolls right to their classroom door with their personalized hot drink and a special treat. 

The coffee cart puts the fun in fundamental skills as students practice effective communication skills, customer service, and food handling practice.  Back in the classroom the students organize orders, stock supplies, and chart gross and net profit, just like any thriving small business. 

It is these creative activities that give our students real-world application of social, communication, and academic skills.  It's also a great way for students with disabilities to shine in their school communities.   
Thanks to PCEF for all the funding throughout the years for this amazing program!
---
To sign up for the Special Education Department newsletter, click here. 
The Coffee Cart Project, which is active in 5 of our schools, is funded with a PCEF Classroom Grant.
For additional information on Classroom and Express Grants, please click here!