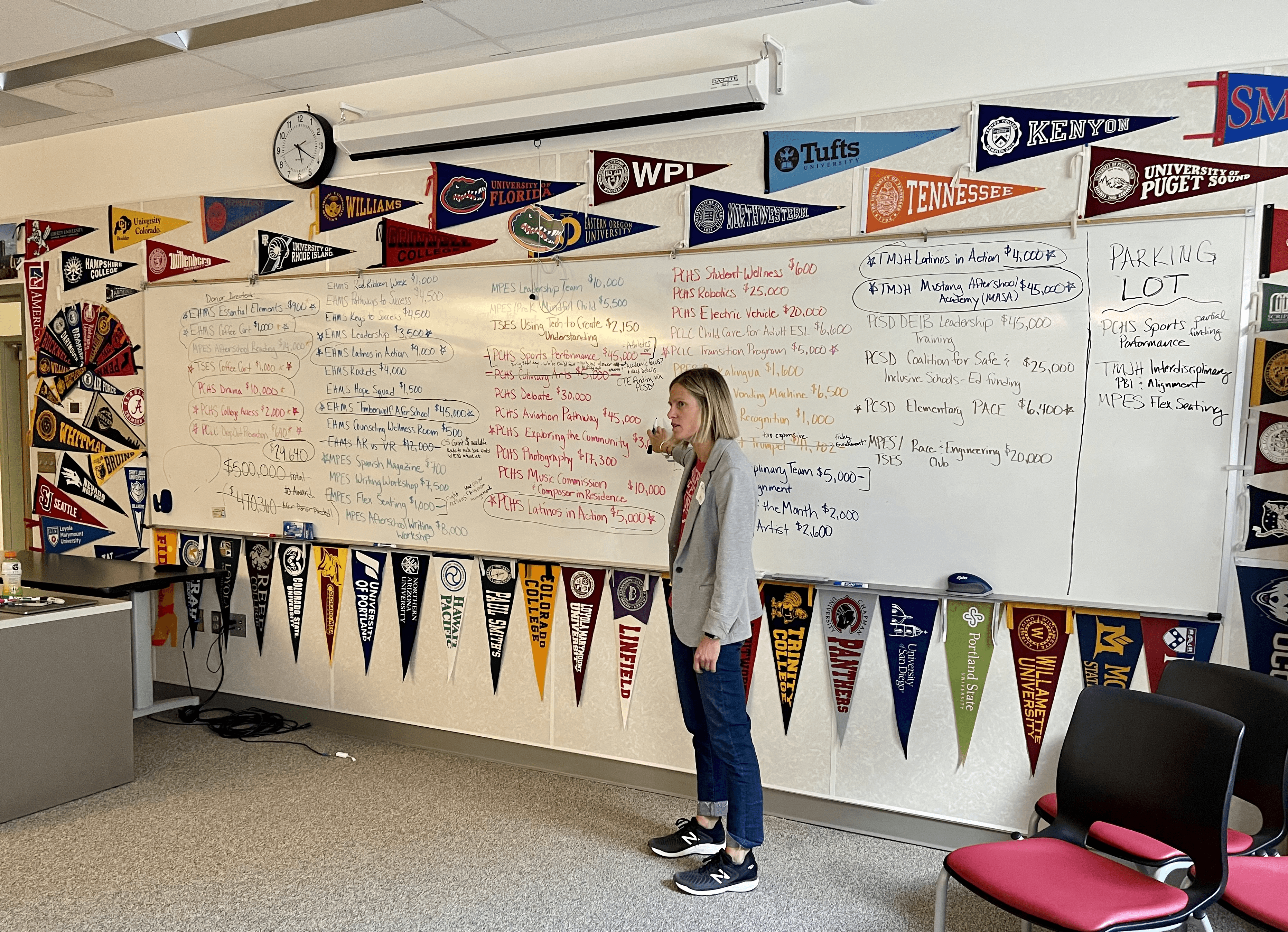 Fund a Grant. Empower A Teacher.
Classroom Grants, PCEF's longest-running initiative, brings teachers' innovative ideas, concepts, or practices to life, or expands past successful ideas in the classroom or school.
A $2,000 grant launched Park City Education Foundation in 1986. The Classroom Grant committee (formerly Teacher Grant committee) is made up of dedicated teachers, students, and volunteers with relevant experience; the group operates in a participatory grant making process. This demonstration of PCEF's commitment to educator and student voice is a way for people with the most expertise and experience on an issue to guide significant investments. The goal is even more impactful and mindful giving.
"The lens that educators and students bring to the decision-making process is unique and relevant," said PCEF Programs Director Kara Cody. "These are the folks who are in the classroom every day, who will directly benefit from these requests. Their experience informs the decisions about what is funded, elevating donor gifts to make the most impact."
PCEF's Classroom Grant committee looks for:
Programs that address academic gaps, support the whole child tenets, and use innovation to address needs.
Programs that PCEF has previously funded and are successful in meeting the needs outlined by the teachers or administrators.
Programs that have been piloted before and are being brought to another school or classroom.
The Classroom Grant Committee makes its funding recommendations to the PCEF Board, which votes on those recommendations. Notification is given to the grantees soon after.