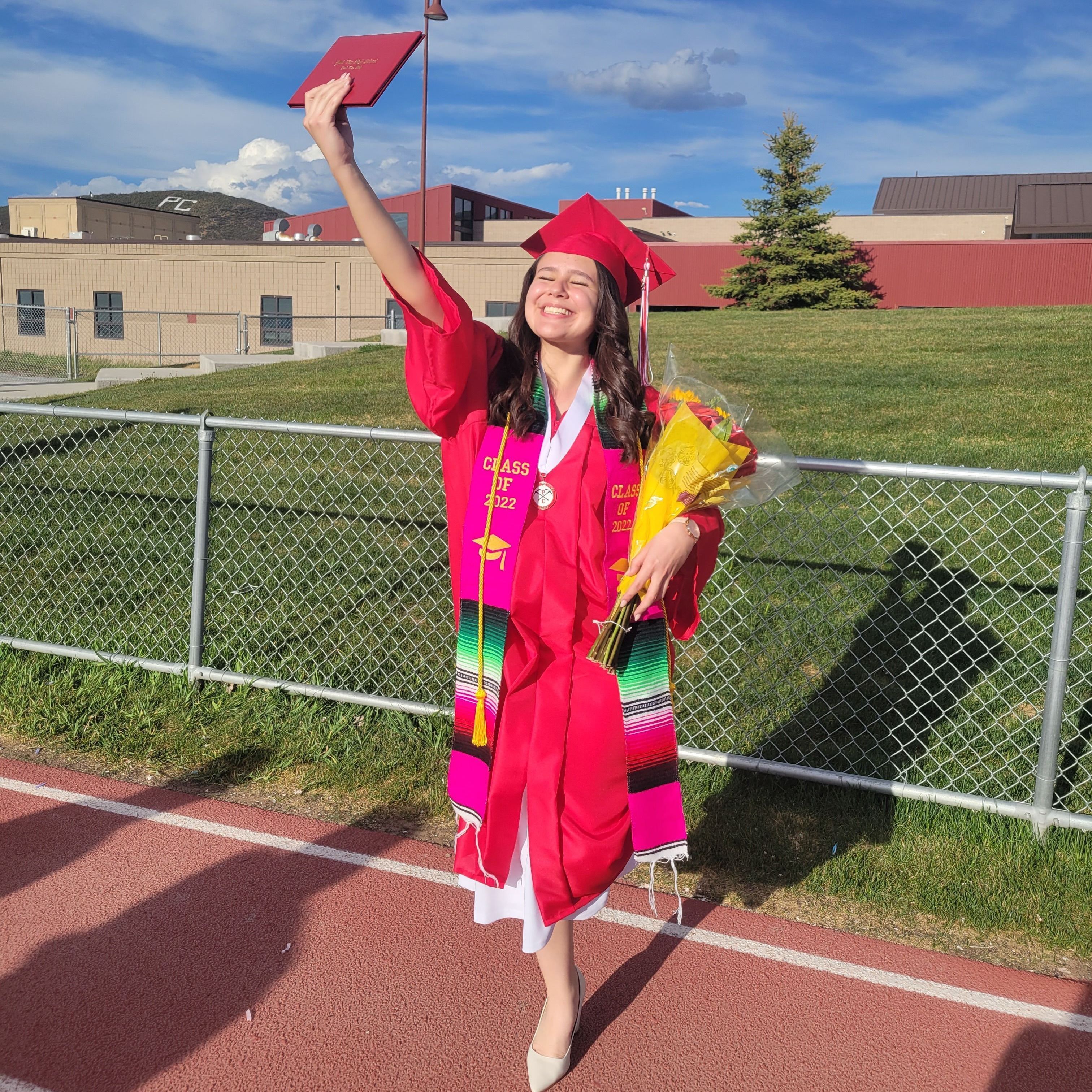 Motivated First-Gen Students Get To and Through College
This May, eight hard-working first-generation students – from the first and second cohorts of Park City Education Foundation's Bright Futures Park City initiative – will graduate from college!
As we honor their accomplishment, we also celebrate the dozens of Bright Futures students who are still hard at work to make their college dreams come true.

Park City Education Foundation's Bright Futures (one of our eight Signature Initiatives) started in 2016 after a three-year research period.

The program walks alongside Park City's first-generation students as they prepare for, succeed in, and graduate college. We make a long-term commitment to our students, providing a college-readiness curriculum, individualized coaching, peer support and financial assistance from 10th grade all the way through college graduation - a minimum of seven years.

Our 52 current college students have collectively achieved a 90% college progression rate as of Winter 2023. An astounding number, especially when compared with the 11% national graduation rate for first-generation students battling economic inequity.

PCEF's BRIGHT FUTURES PROGRAM DATA*

☀ 126 → Total current PCEF Bright Futures Park City students
☀ 52 → BF college students
☀ 68 → BF high school students
☀ 150+ → Students who will be enrolled in Bright Futures by May 2023

Direct College Matriculation:
► 98% → PCEF's Bright Futures direct college matriculation rate, contrasted with
► 52% → National average for first-gen students
College Retention:
► 90% → PCEF's Bright Futures college retention rate, contrasted with
► 11% → National college graduation rate for first-gen students

*Winter 2023
---
It takes lots of support to get our hardworking students to and through college!
Support our students' graduation dreams with a contribution through this direct link.