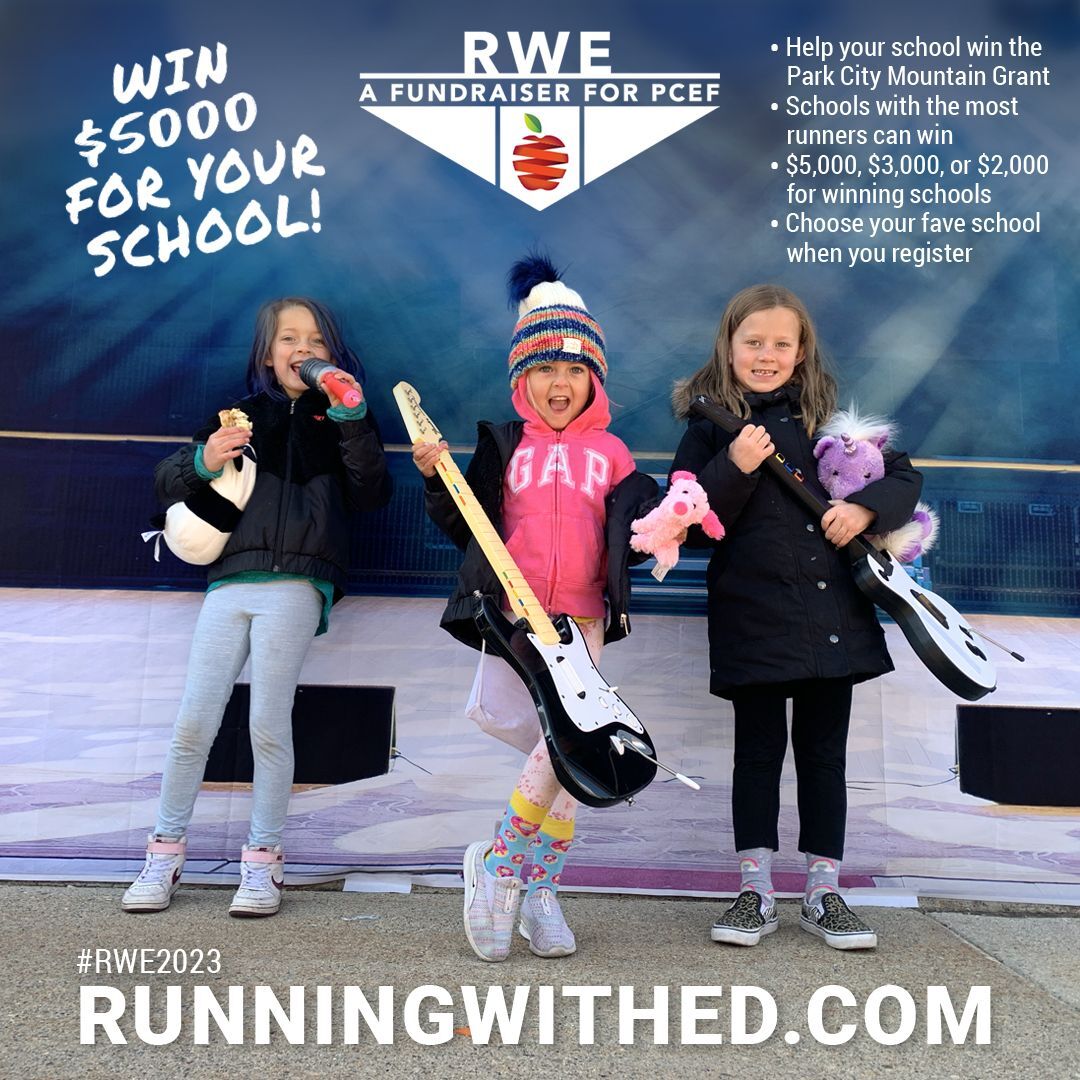 Park City Mountain Challenge Grants
PCEF's Running with Ed 2023
Presenting Sponsor Park City Mountain | EpicPromise
Registration MUST be done by FRIDAY, MAY 5, 2023 for points to count!
School Standings as of May 5, 2023:
① PPES → 44.67%
② MPES → 38.27%
③ JRES → 28.20%
④ TSES → 25.13%
⑤ PCHS → 6.74%
⑥ TMJH → 5.79%
⑦ Ecker → 5.22%
Every school with a minimum of 50% participation will receive a $500 grant from PCEF.
---
Each year, Park City Mountain and Vail Resorts | EpicPromise partner with PCEF's Running with Ed as a Presenting Sponsor. One piece of the sponsorship is $10,000 in Park City Mountain Grant funding - which goes right into Park City schools!
PCSD schools with the highest percentages of Running with Ed registrations win $5,000, $3,000, or $2,000 in grants.
From a KPCW article about EpicPromise's grant recipient appreciation day:
"Park City Mountain CEO Deirdra Walsh told the crowd their work improves the lives of everyone in the community in countless ways.
'The causes that you're focused on are so important to this community and I'm thrilled to announce that we have contributed to the Park City community through EpicPromise $4.5 million.'"
PCEF is grateful for the Park City Mountain partnership which has been in place since 2013 and was maintained in 2020, even when the resort shut down - and recognizes the great impact that funding has on our schools, students, and teachers.
---
Park City Mountain Challenge Grant Rules:
PCSD Schools Can Win $5,000, $3,000, or $2,000 Grants.
Every RWE participant receives a point towards the PCSD school of their choice.
The PCSD school is chosen on the registration page.
Points may not be split between schools.
Points may not be changed to a different school unless there is a runner change.
Registration MUST be done by 5/5 for points to count.
Award is given to the school that has the highest percentage, defined as the number of participation points divided by total number of students at that school.
Updates on school standings will be posted on PCEF Facebook page.
Final results will be announced at the Finish Party and posted on our Facebook and Instagram.
No refunds.
---
2022 winners:
Trailside Elementary - 44% participation
Jeremy Ranch Elementary - 41% participation
McPolin Elementary - 38% participation