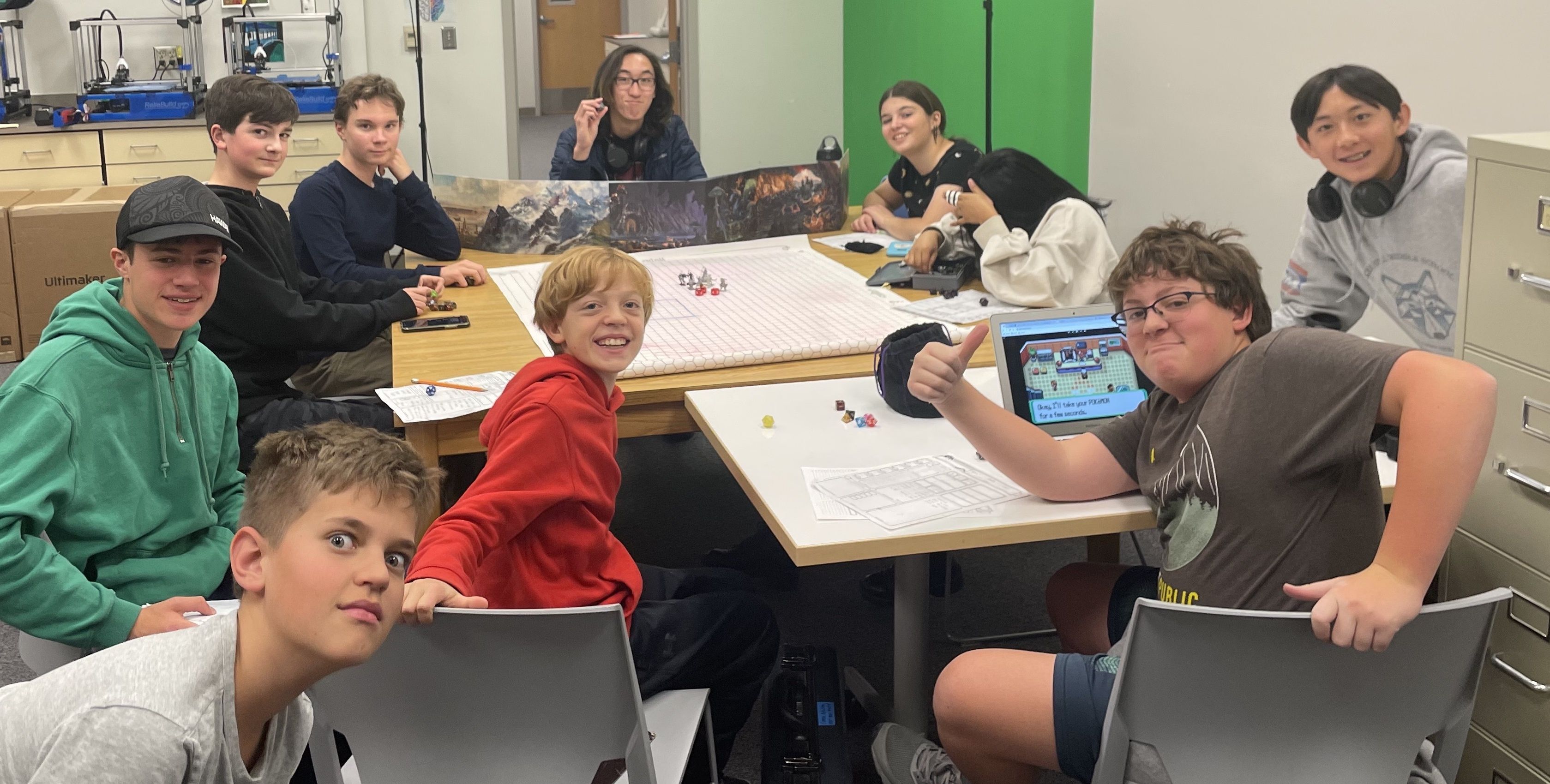 Research shows that teens who have a safe and structured after-school activity are more likely to succeed in school…
Treasure Mountain Junior High's Afterschool program - the Mustang After School Academy (MASA) - is chock-full of rich academic support and such a varied extracurricular menu that educators report an incredible range of student engagement.
One more thing that MASA provides…
"Students with academic challenges have access to the help and tutoring they need, from their own licensed teachers, for free," said Assistant Principal Isaiah Folau.
Yes - teachers!
At TMJH, school teachers teach in the Afterschool Program, which creates connections with trusted adults outside of the classroom. This has proven to be crucial during this sometimes bewildering and difficult time for students.
"Park City is a community where there are a lot of working parents, and to have a safe, fun space for your kids to go to - it really is nice that the community has decided this is important," said local parent Joan Meixner. "It's so important to have safe spaces for kids, and this [Afterschool program] provides that."
Afterschool, one Park City Education Foundation's eight Signature Initiatives, has been a priority for more than a decade. All six Afterschool programs (at all four PCSD elementary schools, Ecker Hill Middle School, and TMJH) provide a safe and supportive environment. Students enjoy homework help, literacy and science exploration activities, art, exercise and more.
---
ACADEMIC ENRICHMENT & SUPPORT
The more than 200 8th- and 9th-grade students registered for MASA use the time to make up tests, have concepts retaught, complete make-up work from any missed school, complete work not done in class, and get ahead on assignments.
"Cole attends each day and takes advantage of the academic support. He's currently ahead in all of his classes - with high grades - thanks to his after school efforts," said TMJH's Assistant Principal, Isaiah Folau. "He always comes prepared and knows what he needs to get done during the academic enrichment time."
There's a Homework Club, and AP test preparation support will soon be offered to AP Language students. A recent partnership with the National Junior Honors Society means NJHS students run the MASA store and volunteer to tutor students every day.
Not only that, Assistant Principal Folau says parents like knowing where their kids are after school - and that they're being supervised.
"Parents also say they love the variety of learning opportunities and safe fun students can have. And of course," he added, "the fact that students get academic support at no additional cost is really appreciated!"
---
THE BIG CHILL [ZONE]
MASA isn't just for workhorses - students get to horse around a little bit, too, courtesy of the "Chill Zone." Unique programming, clubs, and social activities like Dungeons and Dragons sessions (the most consistently-attended!) provide community and camaraderie.
TMJH educators run activities in the Chill Zone, too, which is, Asst. Principal Folau says, quite valuable.
"It allows students to see teachers and counselors in a more relaxed setting, both academically and socially, which helps students feel the culture of inclusivity Treasure Mountain constantly strives for."
Chill Zone activities include:
Art Club
Babysitting Club
Board Games Club
Book Club
Chess Club
Dungeons & Dragons
EATS & Cooking
Gay/Straight Alliance
Open Gym
Orchestra
Photography
RC Club
Video Games
Weight Lifting
TMJH educators add and adjust activities based on student interests. Already on the list for next year - Robotics!
---
PCEF DONOR IMPACT
500 PCSD students in 1st through 9th grades are reached by the Afterschool Program - thanks to support from PCEF donors. Making sure Park City families have access to quality Afterschool programs that work for working parents has long been a priority for PCEF.

"We are able to provide a high-quality program that is open to all students regardless of their economic status," Todd Klarich, PCSD Community Education Director. "More than half of the students participating in the Afterschool program [1st - 5th grades] have scholarships and are only able to attend thanks to the PCEF support."
At TMJH, MASA's enriching activities are offered to our students at no cost. And while the benefits are clear for all who attend MASA, access to a quality afterschool program is critical for students working to overcome economic challenges. Studies show that by 6th grade, children from families battling economic inequities have 6,000 fewer hours of enrichment time compared to peers - and this was before COVID.
We truly appreciate PCEF's support for TMJH's Mustang After School Academy," said Asst. Principal Folau. "Safe after school programming is one of the most frequent, important things parents ask about when their children transition from 7th to 8th grade."
-- TMJH Assistant Principal Isaiah Folau
---
Your contributions make Afterschool affordable for all Park City families. Access to safe instruction and support beyond the final bell will truly have a positive impact on Park City students for the rest of their lives! We invite you to donate by clicking HERE.