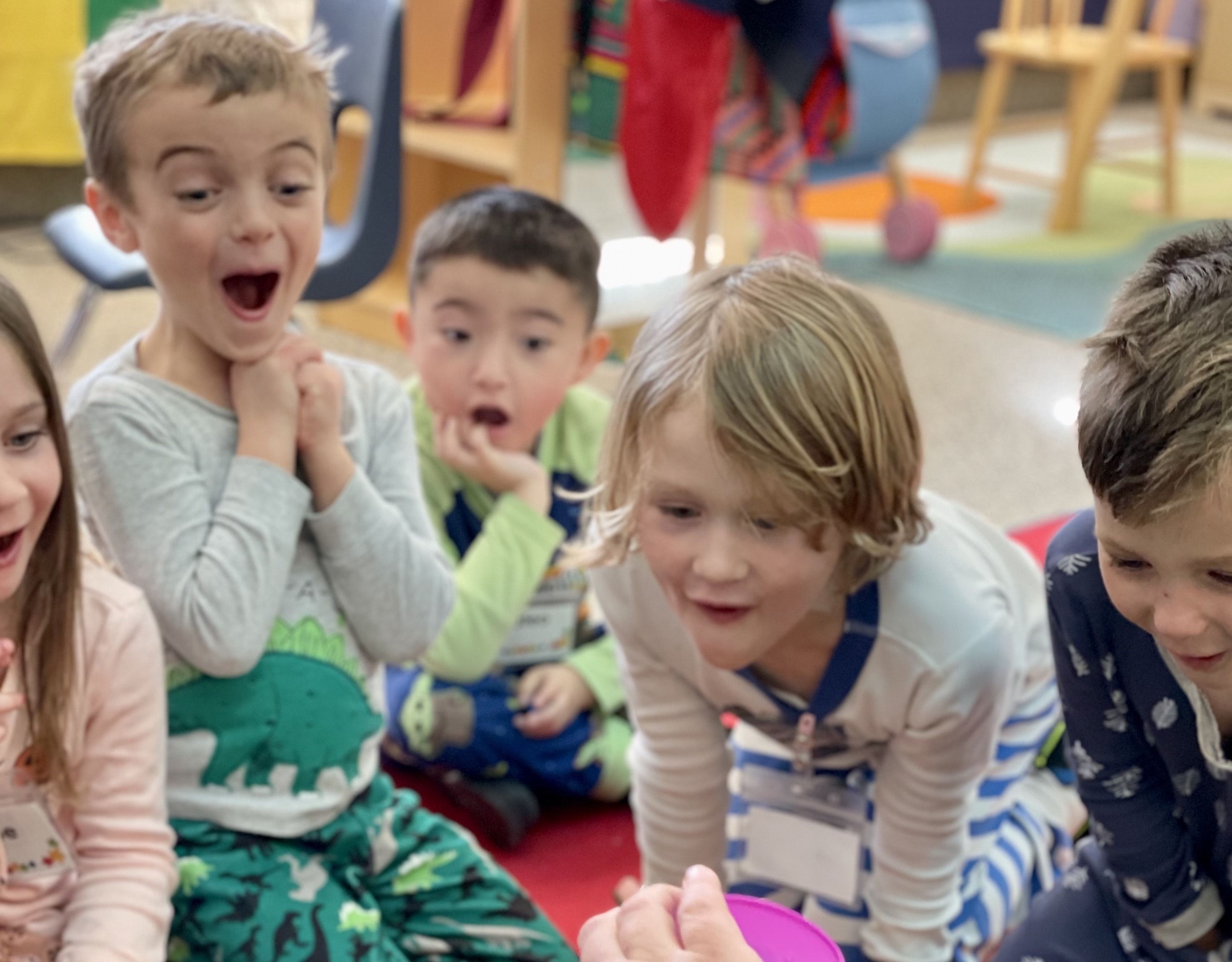 "When PCSD's expanded Preschool comes online, it will have a profound impact on our community," said Abby McNulty, President and CEO of PCEF. "Parents and caregivers of our community's 4-year-olds, as well as many 3-year-olds, will finally have an early childhood education solution - and the program will provide far-reaching future benefits for our community."
Within PCSD boundaries, there are about 1800 children under age 5. 600 of them are preschool-aged (at last count). PCSD has room for up to 190 Preschoolers.
Thanks to the community's overwhelming support for the school projects bond, which passed in 2021, hundreds more critical seats are being created in current construction projects at each elementary school.
How does a program for our littlest learners provide such a huge impact? Take a moment to watch the February 2023 Virtual Visit with PCSD Preschool Director Kathy Anderson and a few other special guests!
---
⇢ ⇢ WATCH ► PRESCHOOL 2023 VIRTUAL VISIT ⇠ ⇠
---
PCSD Preschool:
Current Preschool Seats → 190
Projected Preschool Seats → 600
Target for JRES/MPES Preschool Expansions → Fall 2024
Target for PPES/TSES Preschool Expansions → Fall 2025
---
Short-Term Benefits:
Consistent, safe, nurturing, academically enriching, developmentally appropriate environment.
Affordable.
Prepares 4-year-olds for kindergarten with early literacy, numeracy, and social skill building.
Creates positive connections to school

Long-Term Benefits:
Increases high school graduation rates.
Improves years of college completed. Augments lifetime earned income.
Plus, every dollar invested in preschool provides a $13 dollar return for our community. This is because, when the education gap is addressed before kindergarten, it cuts down on expensive interventions in early elementary years.
"I don't know how we would do our program without the Education Foundation," said PCSD Preschool Director Kathy Anderson. "All of our opportunities are because of them. PCEF is always there. If we don't get a state grant - they figure out a way for funding. They are always there to help out, our biggest cheerleader, and always supportive and helpful."