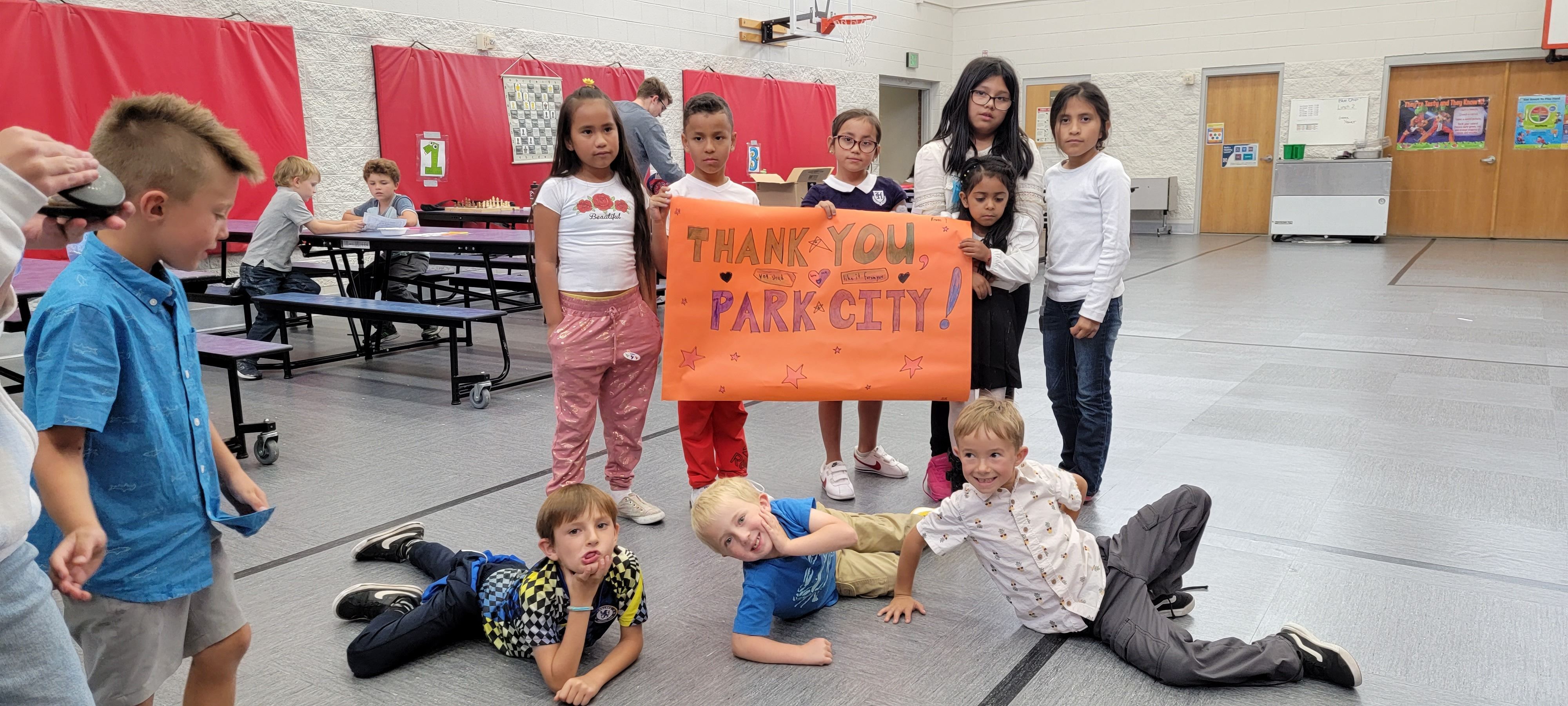 Thank you, Park City. You did it again: Beat the Call 2022 smashed ALL records with an overall participation percentage of 56.5%! Your generosity is an investment in the future - and the ultimate winners are our children, educators, schools, and community.
The top $5,000 UPS Stores Park City Grant* goes to McPolin Elementary School, with a parent participation percentage of a whopping 88.2%!
Congratulations, MPES!

FINAL SCHOOL STANDINGS:
$5,000 prize! → MPES with 88.2% parent participation
$3,000! → JRES with 87.5%
$2,000! → TSES with 68%
Ecker Hill MS with 51% → →MOST IMPROVED!! 
PPES w/ 41%
TMJH w/ 36%
PCHS w/ 26%

VIP Parking Spot → Anderson Silianoff
6 Reserved Seats @ 2023 graduation → Conner Zimmerman
Every SINGLE school will also receive $1500 this year, thanks to countless hours of hard work from their volunteer PCEF ambassadors!

PCEF's Give $180 to Beat the Call campaign donations fund eight Signature Initiatives, which fuel more than 100 educator-powered programs. Every single Park City School District student is positively impacted by these programs, which give all Park City students the opportunities and skills to successfully navigate a dynamic world, one filled with exciting changes and new challenges we can't begin to imagine. 
---
WITH GRATITUDE
Thank you to The UPS Stores Park City for being our Give $180 to Beat the Call sponsor! 
---
School standings and winners of The UPS Stores Park City Grants are determined by the highest percentage* of parents giving any amount AND meeting or beating last year's giving percentage.
*To qualify for Beat the Call, the minimum donation per family is $1.00. A family must make its own donation. We encourage everyone to donate $1 per school day/$180 per year/$15 per month.