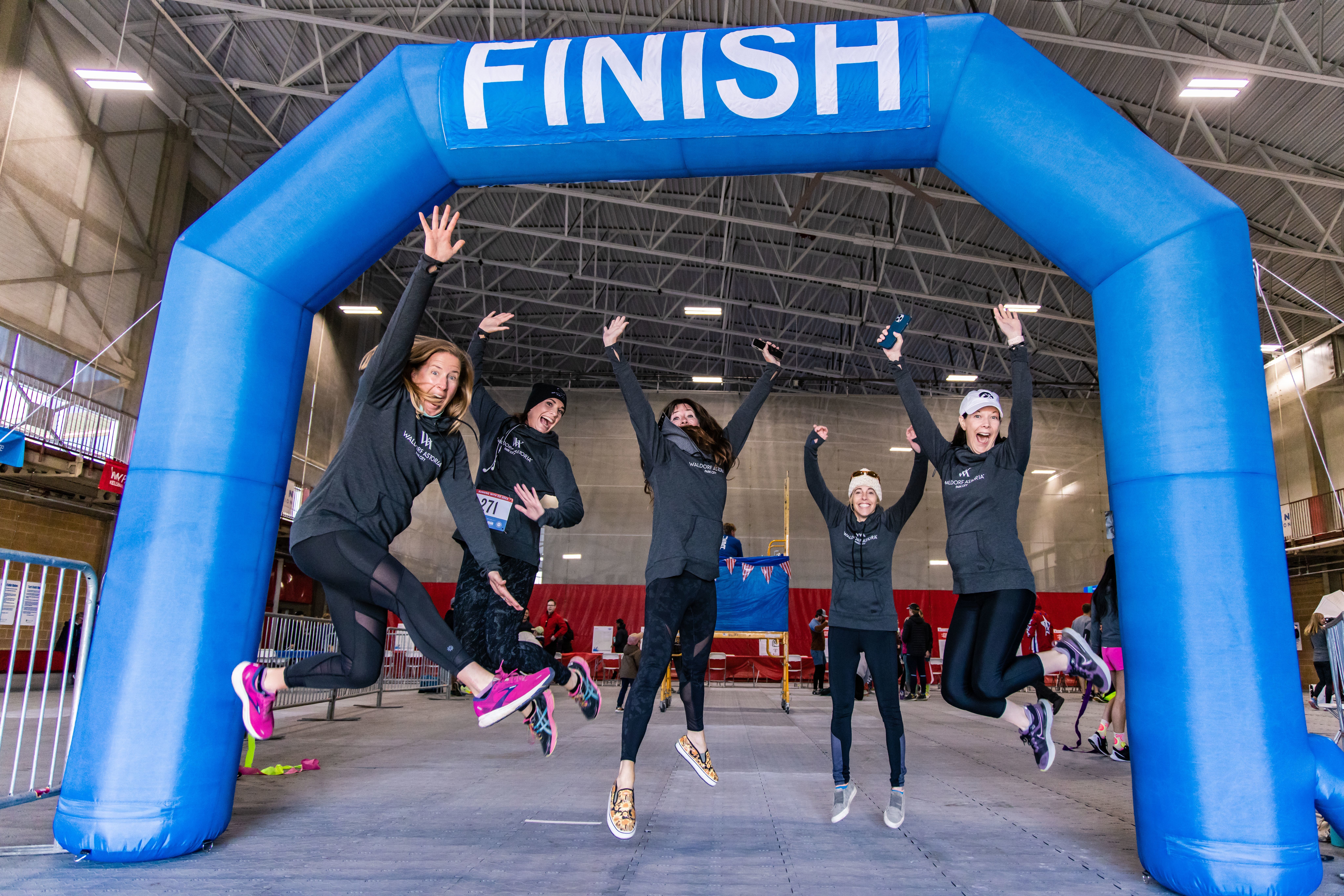 Runners, volunteers, donors, sponsors, teachers, parents, students, and the Park City community raised a record-smashing $334,502 in PCEF's Running with Ed 2022 - the highest amount ever!

"For the second year in a row, Running with Ed has broken records," said Abby McNulty, President and CEO of Park City Education Foundation. "It's a resounding endorsement of our excellent educators from our community. Not only that, it indicates the recognition that fantastic public education ensures our community's continued prosperity and stability - a very worthy investment." 
Thanks in large part to the top fundraiser, Christine Grenney; the top student fundraiser, Trevor Shaw; and the nearly 1200 runners who participated this year, the total amount raised beats the prior record, set in 2020, by more than $40,000!  
"Running with Ed is much more than a fundraiser," said Jennifer Billow, PCEF's Associate Director of Communications and Development. "It's the entire community coming together to dedicate a day filled with joy to celebrate and honor our educators. Park City is a top school district thanks to them! We only wish we could do more to show our gratitude." 
100% of the money raised through RWE stays in Park City: it touches more than 100 PCEF programs, in all of the Park City schools. The funds are allocated via Classroom Grants, and they will positively impact every single Park City student. 
"Park City is the wealthiest micropolitan area in the country, so people always wonder why our schools don't have the money they need," Billow added. "It's because Utah has the lowest per-pupil education funding in the entire nation. PLUS, 96% of Park City's state-collected education tax dollars leave town to even things up around the state.
"We can't put on an event of this caliber without our sponsors," Billow continued. "From our Presenting Sponsors, Vail Resorts Epic Promise/Park City Mountain and Event Network, to home-grown businesses like Switchback Sports, they are base upon which we build this race."

Last year, PCEF donors provided more than 1.5 million dollars in funding for 8 key initiatives: Preschool, Afterschool, STEM, Elementary Visual Arts, PCCAPS, Bright Futures, Classroom Grants, and Innovation Lab.
On top of the funds raised for Running with Ed, Park City Mountain Grant winners receive thousands more for their schools! Trailside, Jeremy Ranch, and McPolin Elementary Schools won $5,000, $4,000, and $3,000, respectively, all based on their high participation percentages. 
If you'd like to donate, there's still time!
Click HERE or HERE to support Park City students, teachers, and schools. 
Check out these fun photo galleries from RWE:
Big Shot Photo Booth RWE Gallery
*Running with Ed 2021 held the prior fundraising record: a total of $302,000 was raised to support Park City's students, teachers, and schools!