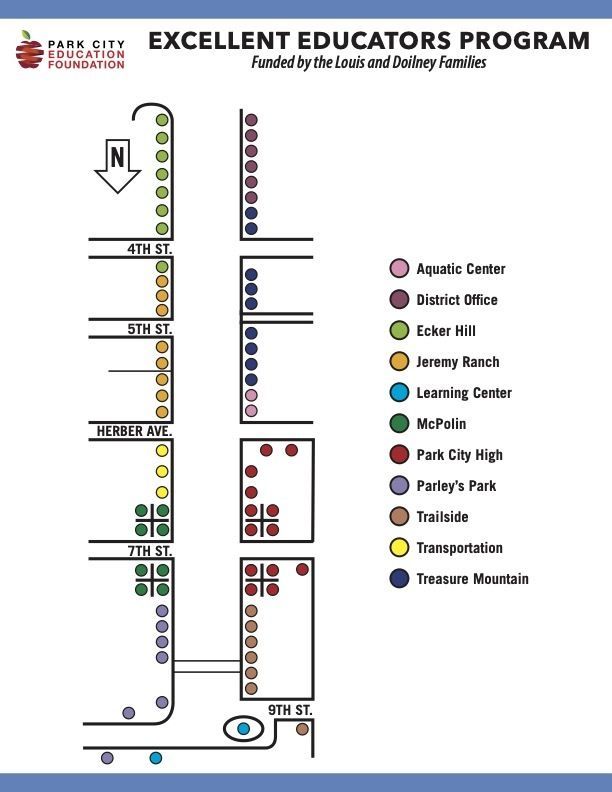 These past two years have shown us that our schools and educators are essential for the success of our families, our businesses, and our community. The updated Excellent Educator Program is but a small token of our huge gratitude to Park City educators. 
Every single one of the 680 PCSD employees will be honored in our updated Excellent Educator Program, funded by the Louis and Doilney Families.
Teachers, staff, and administrators who worked so hard to support our students and continue in-person learning all year will have their names "in lights" - in the form of banners along Park City's famous Main Street. The banners will hang from the light poles for the month of May to bring our entire community together in support of our educators, whether you have students in school or not!