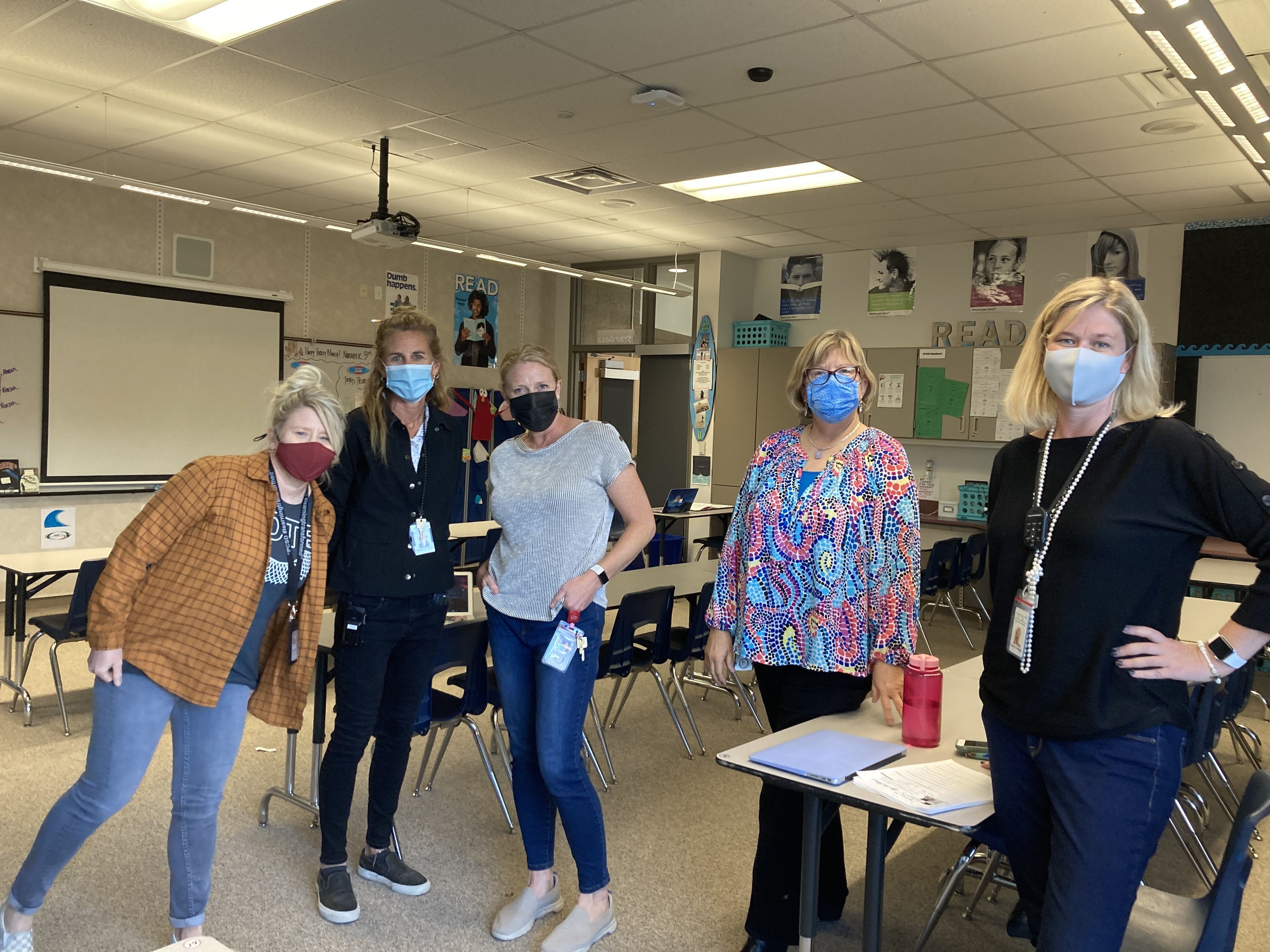 PCEF started its Educator Wellness initiative when the pandemic hit. As the challenges keep coming, we continue to commit to helping our PCSD educator community.

Below, you'll find updated educator discounts, links, and how to make sure you get to enjoy them. 

Local businesses, services, and retailers, we invite you to contribute to this worthy cause: to offer our educators discounts, goodies, and freebies, please contact Kara Cody. 

Thank you, educators; we know this is but a small gesture, but our gratitude knows no bounds. 
 
---
FITNESS & WELLNESS 
PC Marc →
~ PCSD employees: 20% off → 1 & 3 month passes
Show current pay stub (as long as PCSD competed corporate form on MARC website)

Basin Rec →
~ 10% discounted membership → 1, 3, 6, or 12 months 
Show PCSD teacher ID
Tadasana Yoga Studio → 
~ 15% off for teachers
Show teacher ID
Good Movement Pilates Studio →
~ 10 pack of classes (pilates or fitness gym) 
~ $160 discounted price for teachers (from $250)
Show teacher ID
Enlighten Wellness →
~ $10 class pack for educators is $95
Show teacher ID
Orange Theory →
~ $10 off elite or premier monthly membership
Show district ID

Peak 45 →
~ $30 discount on memberships
~ 20% off class packages.
Email pic of district ID to: brooke.ericson@peak-45.com & tell her you're interested in the teacher discount
 
---
SPA & WELLNESS 
Aura Spa →
~ 20% off of all services for locals
Say you live/work in PC
Blue Sky Ranch Spa →
~ 20% off spa services for locals
Show district ID or Utah ID
Align Spa →
~50 min massage & 50 min facial for $120 - (100 minutes total)
Available to all locals/educators
The Spa at Hotel Park City →
~10% off any service
Locals discount
Elements Massage →
~ Buy one get one 50% off
Available to all 

RockResorts Spa →
~ 10% off all services
Teacher ID
---

RESORTS, ADVENTURES, & LODGING 
All Seasons Adventures → Activity Discounts
~15% discount for any in-house activity
Includes: nowshoeing, cross country skiing, fly fishing, fat tire biking
Show teacher ID
White Pine Touring → Ski Passes 
~ $200 (discounted price) for the Family Cross Country Skiing Season Passes 
Must show PCSD ID

Deer Valley Resort → Lift Tickets 
No teacher specific discount- group discount on lift tickets in groups of 25 or more.
Must call group discount number at 435-645-6507
Lodge at Blue Sky → Lodging
Locals discount- 20% off of the best available rate for a given room type, includes breakfast. 
Show Utah ID
Daniels Summit Lodge → Lodging
Say they are part of the Summit Club for 10% off.
None- just say you are part of the Summit Club (even if you're not).
---
RETAIL THERAPY 
UPS Store →
Schools and teachers get 30% off printing. 
Show teacher ID
Dolly's Bookstore →
10% discount for teachers buying in bulk for classroom.

Staples →
Sign up for teacher rewards in store for 5% off. Extra bonuses offered throughout the year.
Must show teacher ID when signing up.
Michaels →
15% off purchases, includes sale items.
Sign up for rewards online and put in teacher ID number
Banana Republic Factory Store →
10% off purchases.
Show teacher ID
JCREW Factory Store →
15% off for teachers and students
Show teacher or student ID
L.L. Bean →
10% off for teachers and frontline workers
Say you're a teacher at checkout
---
LEARNING WELLNESS 
Breathe For Change →
~ Professional Development:
Educator tools to increase self-awareness and reduce stress, connect as a community, and learn strategies to share with students
Breathe For Change →
~ $1,000 off $2,995 tuition for 200-hour Wellness, SEL and Yoga Teacher Training
All educators 
*Discounts and specials subject to change. Businesses should be contacted directly to see if offers are still available.