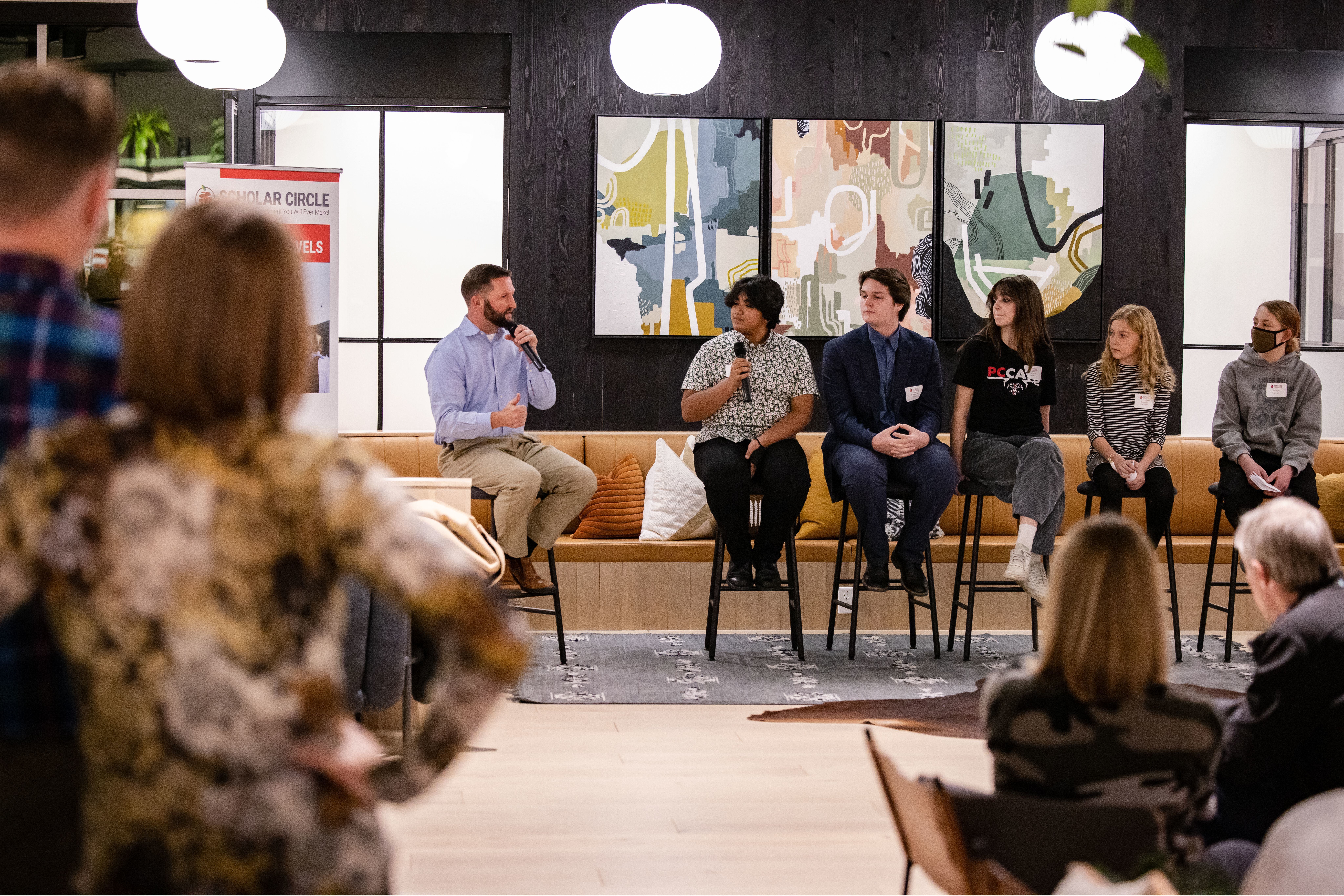 At the November 2021 Scholar Circle event, a panel of 5 students discussed the impact of PCEF-donor-funded initiatives.

The 8th - 12th graders discussed not only their enjoyment of the programs but also how they help develop skills and attributes to enable lifelong success. One of the students said it best: 
"No one can predict what tomorrow will be like. Being able to think quickly and critically will be the most valuable characteristic moving forward." 
Isn't that the truth?! 
After 30 years of PCEF operations, and modeling the ability to think quickly and critically, the impact we see is far-reaching. The enhancement of an already fantastic public school district, which in turn creates an incredible Park City community, is one large piece of that impact.

In fact, the quality of Park City's teachers, academic resources, and student opportunities rival any top school in the country, public or private! So many of these resources and opportunities are available for our students – thanks to PCEF donor support.
Your generosity provides critical funding to ensure PCSD remains among the best in the state for a long, long time to come. Inspired to donate? Please click here!