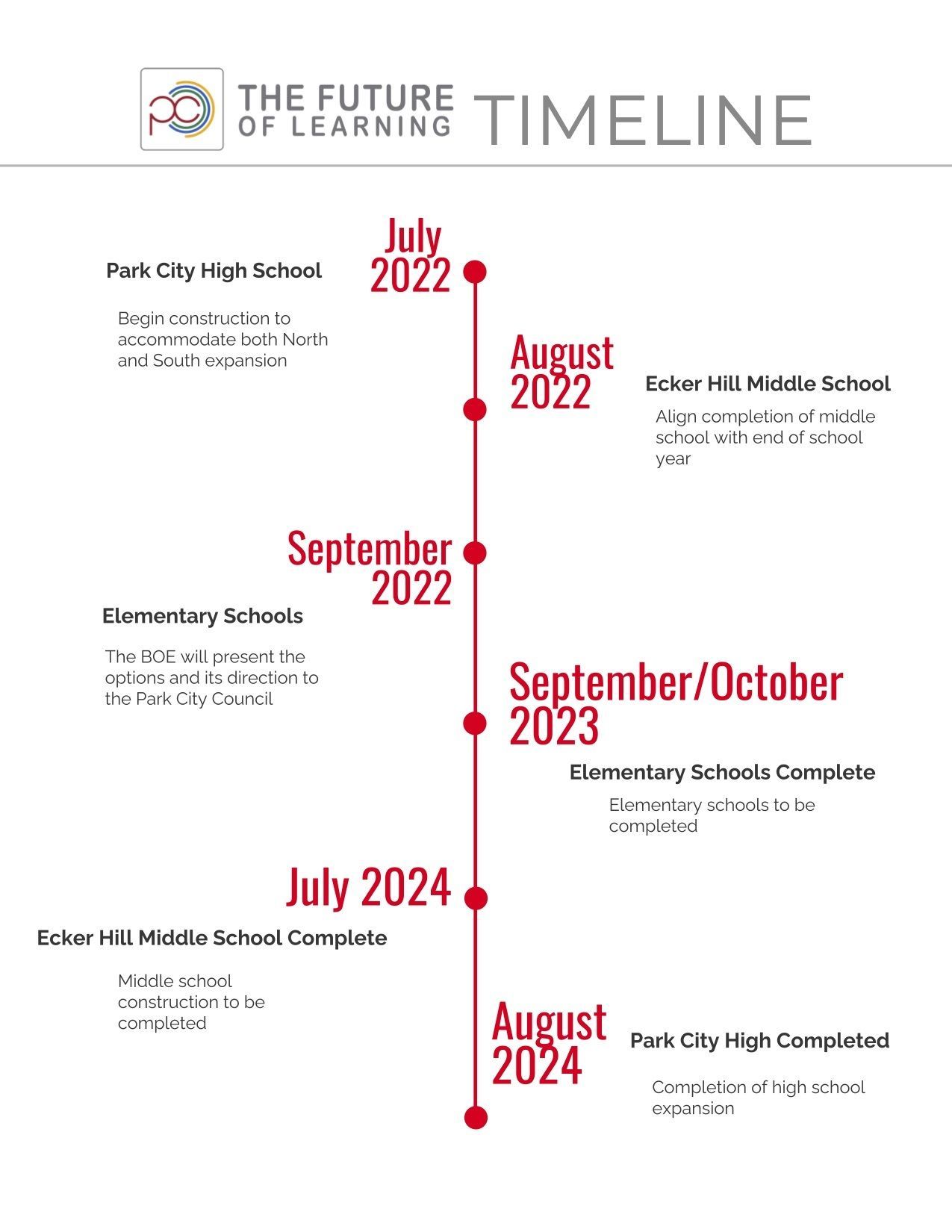 YOUR VOTE IS CRITICAL 

BOND COST projection:  ~$8.35*per month for families.
A Park City School District bond is on the ballot this year. Ballots will be delivered starting October 15.

ESTIMATED INVESTMENT:
Avg. primary residents: ~$8.35*/mo (*$946K home value estimate)
Avg. business property/second home: ~$15.18/mo
$79.2 million bond proposal*
PLANNED PROJECTS:
Enlarge PCHS to a full 4-year high school

Move grade 9 into PCHS 
Enhance CTE 

Enlarge Ecker to 6, 7, 8 grades/decommission TMJH
Enlarge all elementary schools

Ease overcrowding
Enable/meet demand for universal Pre-K
Your vote will determine the future of education in Park City.