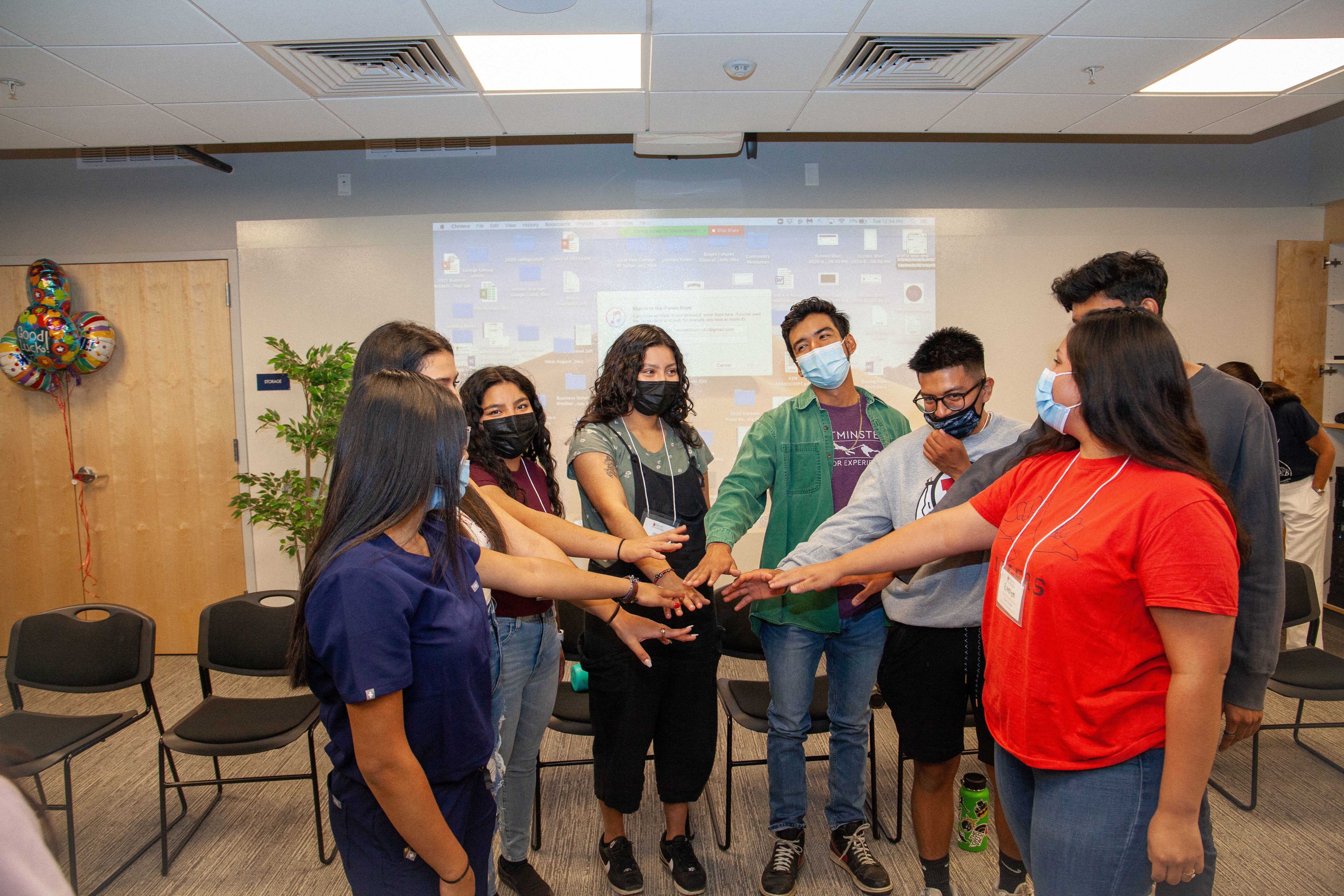 The Bright Futures Initiative started in 2016 after a three-year research period.

This year (September 2021), there are 100 students, from 10th grade through college sophomores, who are supported by this program. By 2023 we expect to support 150 high school and college students. 
Bright Futures, with 1-1 college coaching and financial support, works to teach students social and emotional skills, how to develop peer networks, and how to become self-advocates. Mentoring begins in high school and continues all the way through college graduation to ensure our students are able to set themselves up for success.
We are currently working with 60 students in high school plus 48 students in college, for a total of 108 students.
Similar programs have an 86% graduation rate. Our 48 current college students have collectively achieved a 91% college progression rate as of the fall semester, 2021. Compare all of this with the 11% national graduation rate for low-income and first-generation students! 
BRIGHT FUTURES PARK CITY PROGRAM DATA*
2021 | 2022 is Bright Futures' 6th year in operation
108 students in the program
48 college students (Fall 2021)

12 third-year college students (PCHS Class of 2019)
16 second-year college students (PCHS Class of 2020) 
20 first-year college students (PCHS Class of 2021)

98% matriculation rate straight from high school (52%: nat'l average for low-income students)
91% college student retention rate (11%: nat'l average for low-income students)
On average, 30% of our students participate in internships each year
On average, 90% of our college-aged students participate in career mentor programming

It takes lots of support to get our students to and through college! If you would like to learn more about Bright Futures or help our students by making a small contribution, we invite you to click this direct link. 
*September 2021