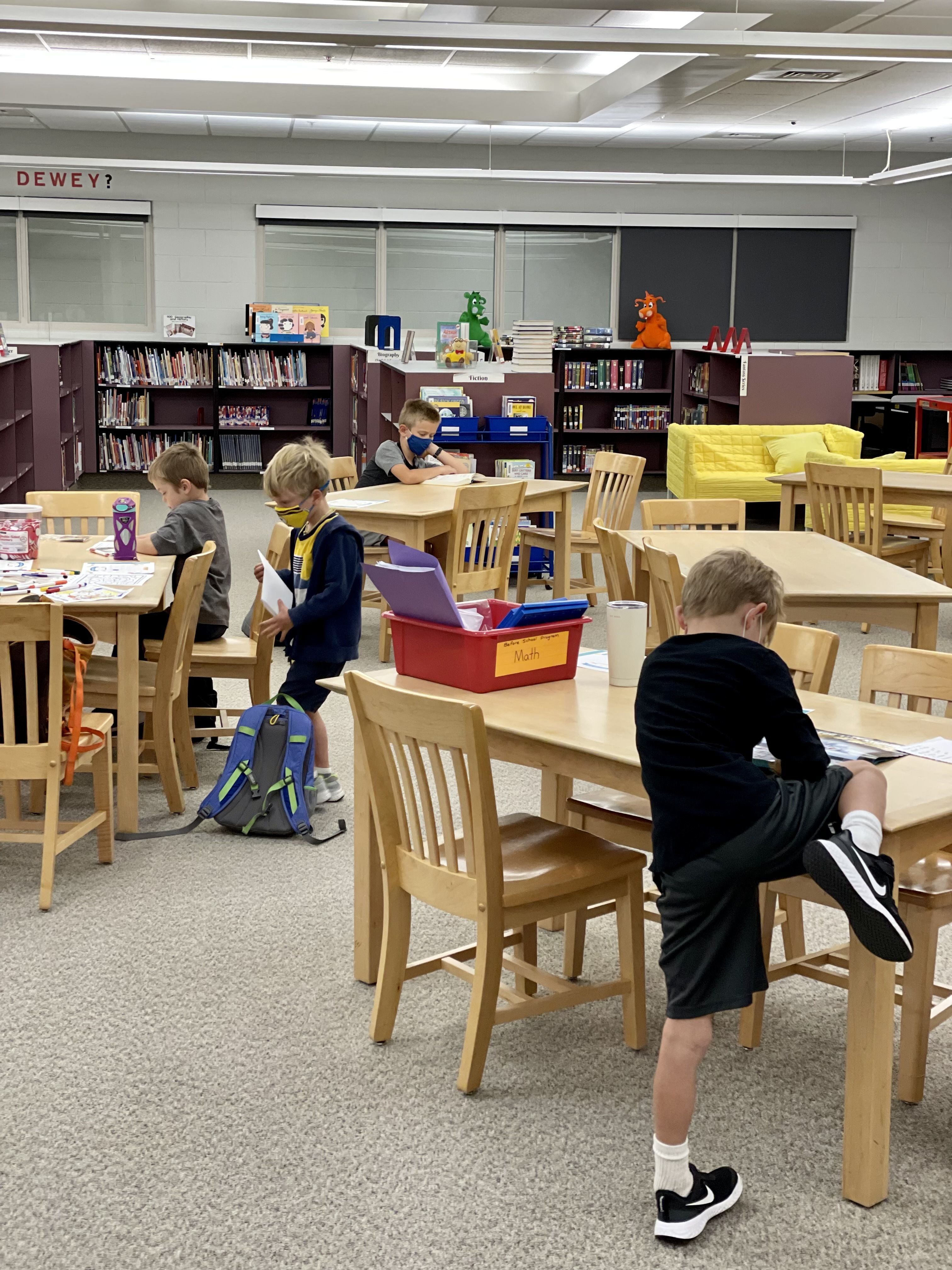 A brand-new pilot in the Park City School District, the Before School program, has received a grant from PCEF's Classroom Grant initiative!  
Parleys Park and McPolin Elementary Schools, the pilot locations, welcome students as early as 7 o'clock. They participate in enriching activities until classes begin at 8:10 a.m. - and there are still a few spots left this year (to grab on, For more information, please connect with Michelle Coy at mcoy@pcschools.us)! Tuition is $100/month (with a $25 scholarship rate) and each school has room for up to 25 students. 
"For a while now, educators worried about students who were dropped off early, and a number of teachers had to figure out care for their own children at the start of the day," said Todd Klarich, Director of Community Education for Park City School District. "Before School is a great fix for those issues, and also solves the dilemma for some students who have to wait on buses for school doors to open."
Concern about children outside, unsupervised in the elements, inspired Michelle Coy, Program Coordinator for Community Education, to create the Before School pilot, which is facilitated by a coordinator and an aide at each school. The teams work with each school to track each child's progress. 
"We partner with each child's daytime teachers on specific areas of focus for each child," said Michelle. "Then, we work to provide cognitive academic support, social-emotional learning, and healthy lifestyle enrichment activities."
"The Classroom Grant from PCEF was key in getting this pilot off the ground," Todd added. "The funding from the grant will pay for staff and supplies for students."
And, because the Before School pilot is able to step into the footprint of PCEF's incredibly successful Afterschool Program, it provides a way to leverage space, equipment, curriculum, and materials already developed and allocated. 
"Creating a safe, enriching space for students before school was a need that kept rising to the surface," said Abby McNulty, Executive Director of Park City Education Foundation. "The pillars of the program align perfectly with PCEF's mission to inspire all students to reach their academic and life-long potential, so it was a smooth process for the Classroom Grant Committee to approve funding for the Before School proposal."

Classroom Grants, PCEF's longest-running program, empowers teachers and brings many of their ideas to life. This school year, PCEF donors funded 25 Classroom Grant requests, totaling nearly $300,000.
---
Donations to fund Classroom Grants and PCEF's 7 other key initiatives are more critical than ever.
Not only does Utah have the lowest public education funding in the country, 96% of Park City's state-collected education tax dollars - that's about $110 million dollars - is distributed to other districts. Thanks to the support of the community, PCEF is able to bridge some of the funding gap to provide programs our families have come to depend on.