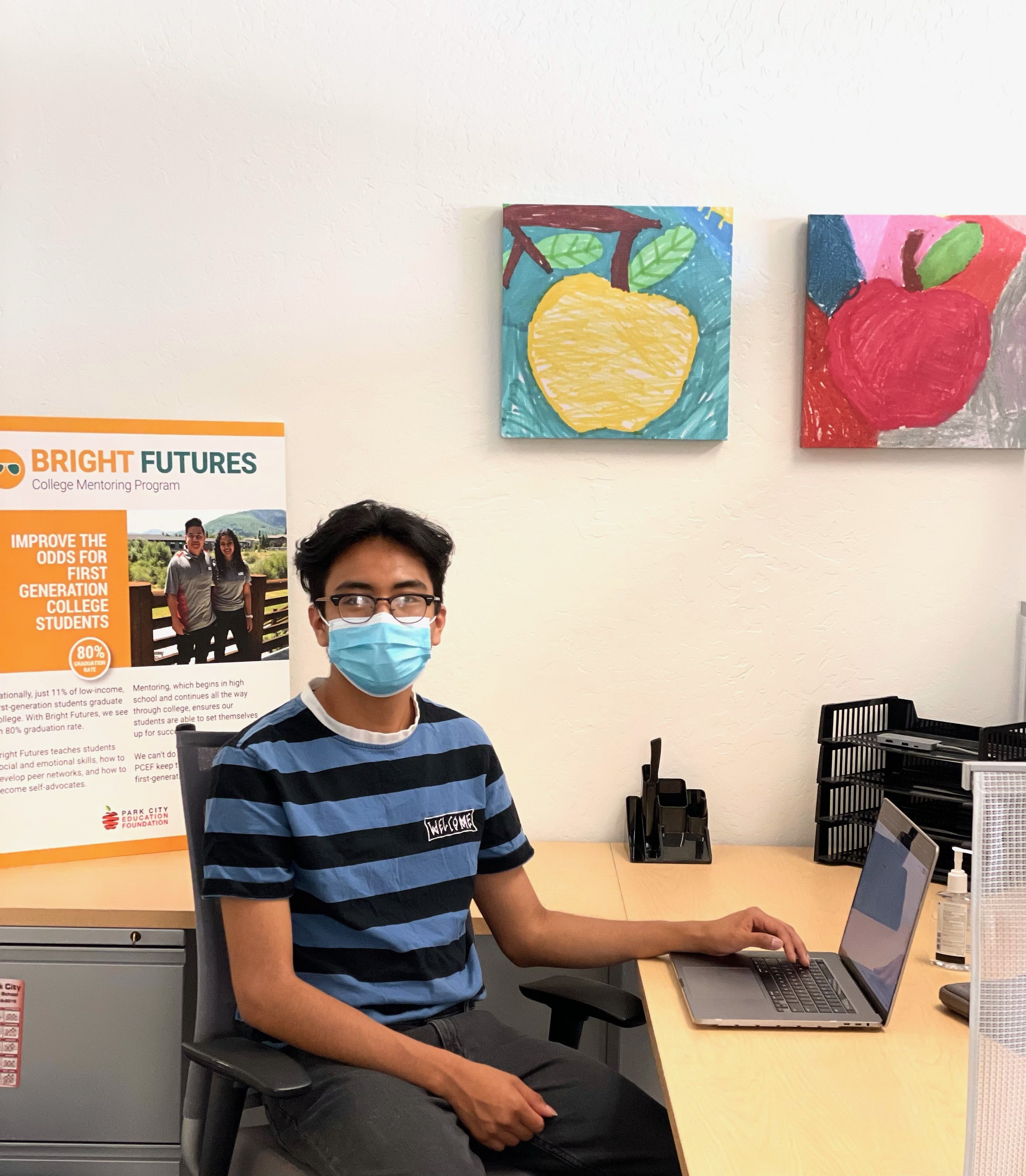 If you follow Park City Education Foundation on social media (find us on Facebook and Instagram!), you may have noticed several posts written exclusively in Spanish. 
It's the first step of many we know we need to take in the future to create a stronger relationship with our Spanish-speaking community. With the help of the first-ever Bright Futures intern, this first step will, we hope, increase awareness of PCEF programs that benefit PCSD students. 
This summer's Bright Futures intern, Edwin Ramos, is working to create and publish social media posts with the goal of more meaningful communication with our *whole* community. These posts will feature content that's both relevant and new. It will feature not only our Bright Futures students but will also have a special focus on programs that support our Spanish-speaking community. 
A bit about Edwin: the 12th-grader is 17 years old, and believe us when we tell you he keeps BUSY! 
Not only is he active in Latinos in Action (since 7th grade) and Bright Futures (since 10th grade), he has also participated in debate, Future Business Leaders of America (FBLA), Dream Big, and cross-country. Oh, and, he loves to create award-winning videos when he's not busy working at least 5-6 days a week at Cafe Rio. 
Edwin tells PCEF he wanted to be the first-ever Bright Futures intern because "I know that more than 20% of our students and families are Hispanic and LatinX, and if I can help in any way by creating social media posts in Spanish, then I think that will be so helpful to this community."
"It's important for EVERYONE to have awareness," he continues. "Parents need to know what is going on and what kind of resources are available. If it's in Spanish, they will know that there is help for them and that there are resources available. The language barrier is the big obstacle. I want to do my best to take that obstacle away - hopefully, that will help a lot of people."
###
To learn more about Bright Futures, and to support efforts like these, we invite you to click here.