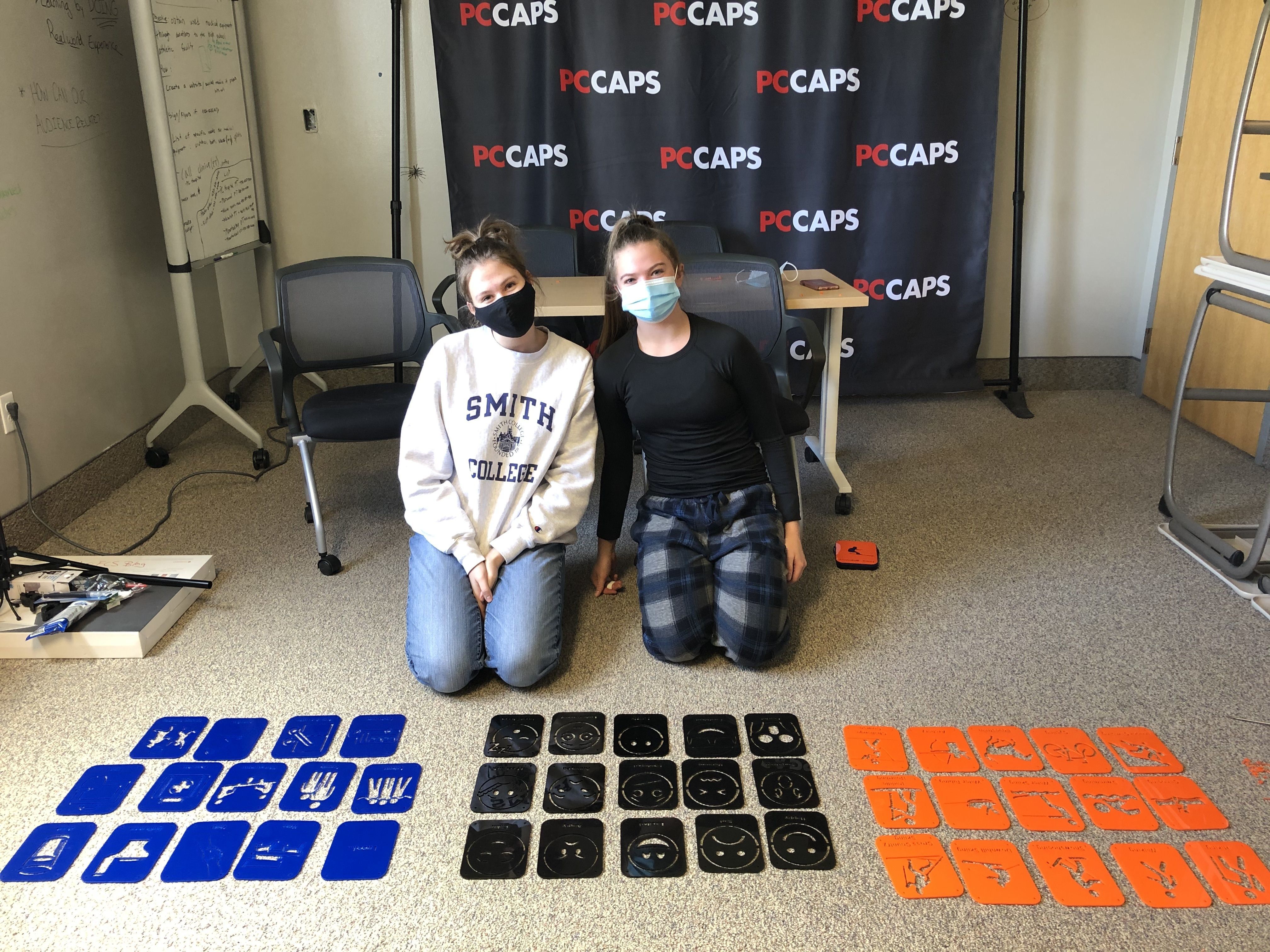 "Most of the time, school is about learning a lesson and then taking a test. However, with PCCAPS we were able to experience the real world where we were tested and then learned from the failures. This helped us become so much more adaptive. Even just from last semester to this one, when we encountered setbacks we have learned to not focus on the problem but instead move forward. This is a skill that is essential later on in life because there is no time to waste on feeling sorry for yourself, people are counting on you to produce results."
- Park City High School PCCAPS students Maria Graf and Siena Volmer 
No matter how much we work alongside Park City School District students, no matter how aware we are of the incredible opportunities provided here, from Preschool to Afterschool to Bright Futures and PCCAPS, there will always be those moments of surprise at how well-rounded, thoughtful, and well-prepared these students are, and how hard they work to successfully reach their academic and lifelong potential. 
At PCEF, we get to enjoy these moments every day, and especially when we talk with students like Maria Graf and Siena Volmer, two PCCAPS students who are working on an incredibly complex and thoughtful project with Park City's National Ability Center, a local non-profit with a reach that extends across the world.
Both students joined PCCAPS, an elective for 11th & 12th graders at PCHS, to get hands-on learning in the health sciences strand. PCCAPS is classified by "strands" which cover engineering & architecture, business solutions, digital design, software solutions, teacher education, and health & medicine.
"I've always been interested in the medical field and hope to one day be a surgeon, said Maria. "This strand was going to be my best foot forward."
Siena told PCEF, "I had always known that I wanted to go into the medical field and wanted to take classes that helped to get me started in the right direction, but my old school didn't offer courses that allowed me to. When I saw PCCAPS, I immediately knew I wanted to sign up for it. I was also able to talk to previous CAPS students through the Park City volleyball program, who told me how amazing the program was."

Their PCCAPS project is something very unique; the young women, after research and in-depth conversations with leadership, are working on a sensory communication board for the National Ability Center playground.
The movement-based, three-sided board will function as a way to communicate. One side will show the 15 most common emotions, another will have the NAC camp designs, which will empower people to point and show what they want or need, and the final side will show the incredible programs the NAC offers. The ladies aim to have the project completed by the end of the school year.
"It is so amazing to be able to make a real difference in our community. Having such a connection with the NAC, something we fully support and look up to is truly inspiring," said Maria. "We wouldn't have it any other way, we joke about it now thinking of how having a different project wouldn't be as fun or as difficult. We both were really ambitious when it came to our project and we were lucky to have full support from everyone in PCCAPS, but also the community. It's exciting to see what two high schoolers can do for a community that may be forgotten."
If you are thinking that creating a physical board might present some challenges outside of the health sciences strand - you're right! Instead of being deterred, Maria and Siena engaged the architecture strand mentor to help them as they came up with the concept and designed it. Now - they are building the board!
"As I have just moved from a different school, the difference between PCCAPS (and PCHS in general) compared to other high schools is not one to be taken lightly," said Siena. "Here we are trusted and expected to take control of our own learning. We are responsible for what we get out of the course." 
"Don't get me wrong," she continued. "The teachers and staff are the first ones to offer help and ensure we are going in the right direction, but it is expected that they are talking us through a minor setback to get us to come up with an appropriate solution ourselves, not solving our problems for us. This helps everyone in the program become much more self-sufficient which will only help us in the long run." 
We can't think of a more fitting example of how PCCAPS brings business, community, and public education together to produce personalized learning experiences -- to educate the workforce of tomorrow! 
As Maria prepares to attend Smith College next year, to study biological sciences and neuroscience, and Siena gets ready for her senior year (while participating in the recruiting process to play collegiate volleyball!) - we have no doubt that this is only the beginning of absolutely incredible things to come for them - and from them. 
Of course, in keeping with their mission to help the NAC, Siena and Maria wanted to add: 
The mission of the National Ability Center is to "empower individuals of all abilities by building self-esteem, confidence, and lifetime skills through sport, recreation, and educational programs." They work on improving the quality of life of all people who are at the facility and anyone in the community. We know that the NAC would greatly appreciate any support from the community! 
We are so proud of you two - thank you for being such shining examples of the great work PCHS students are already accomplishing!