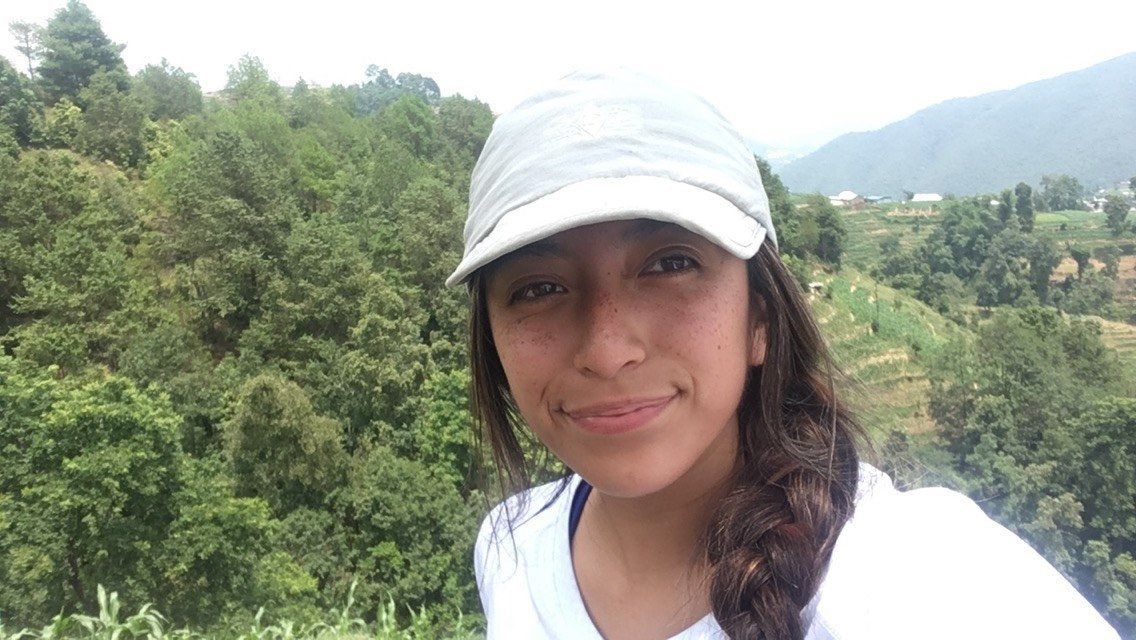 Heidy Onofre is living proof that there is no "one size fits all" pathway to success for first generation students here in Park City. The journey Heidy has taken since joining Bright Futures in 10th grade is unique. Her creativity and willingness to try new things make her story worth sharing. 
Heidy remembers struggling with motivation during high school. Her breakthrough moment came from a school sponsored trip to Nepal in 2017. "I saw kids that had to walk many hours just to get to school. That's when I realized that having a TEAM of people that wanted to see me and my peers succeed was a privilege. I began to engage in Bright Futures and take my education much more seriously at that point." 
A second breakthrough came from a Bright Futures internship with Avid Alexander in 11th grade. "I loved design and wanted to work in fashion. My mentor at Avid helped me understand how my design skills could work in the digital world. He introduced me to the idea of graphic design and even paid for my first online graphic design course. It helped me envision a path forward for my education and career." 
With that early inspiration, Heidy enrolled in a Certificate program in Graphic Design at Salt Lake Community College after graduating from PCHS. While she enjoyed the coursework, Heidy's first year at college was a difficult time. "I chose SLCC because it was the most affordable option I could find. But with no on-campus housing, I felt at a huge disadvantage compared to friends at other schools. It took me four bus transfers just to get to class each day! Commuting and trying to study while still dealing with the responsibilities of home was one of the hardest things I've had to do."
Heidy is the first to admit her path toward a college degree is far from traditional. Having completed her program at Salt Lake Community College, she is now enrolled in an online UX/UI (User Experience/User Interface) web design program at the University of Utah and hopes to continue her education in Design Communications.  "I really appreciate Bright Futures for meeting students where they are. Going straight from high school into a 4-year degree was not the best option for me. (Bright Futures College Coach) Nikki helped me find a path that works for me and is there to support me each step of the way."
While enrolled at the U, Heidy is again taking advantage of professional development opportunities. Internships at both Park City Municipal and the Summit Land Conservancy are helping her communicate with confidence and make use of new graphic and web design skills. She feels lucky to have support and mentorship from leaders in those organizations. In both jobs, Heidy hopes to give back to the community by organizing outreach initiatives that create a more inclusive environment for the Latinx population of Park City. 
Heidy is among many Bright Futures students who aim to make an impact in Park City as they grow, gain experience and move into leadership positions within the community. We are so proud of Heidy and excited to see where her path leads next!