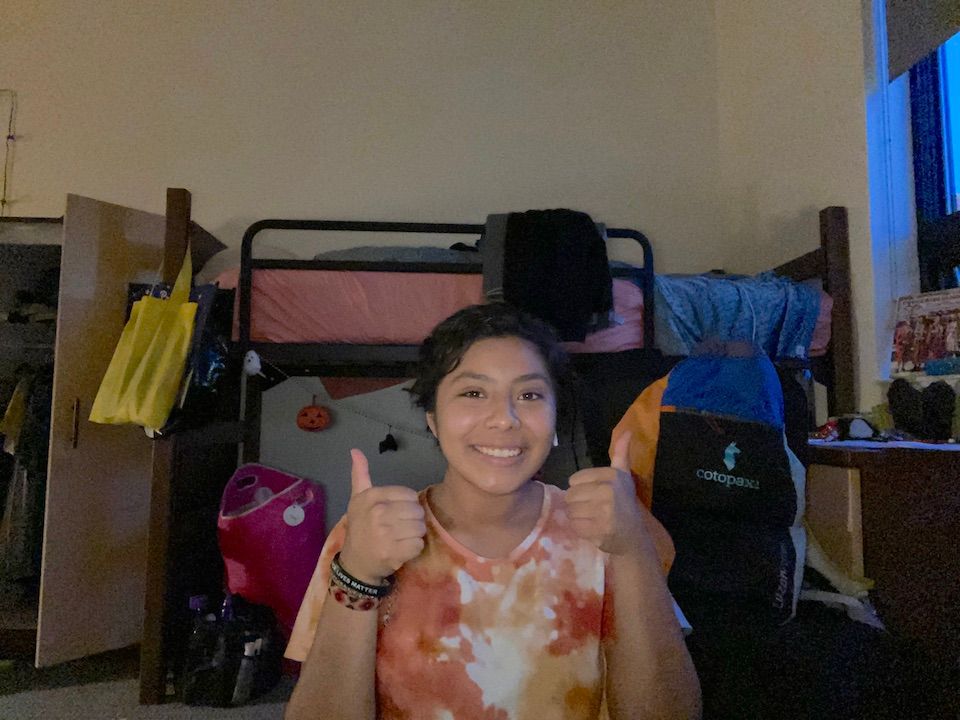 Bright Futures students so often express gratitude for the Park City community they live in. College move-in day was another one of those occasions. More than 35 community members came together this summer to donate college dorm room supplies and gift cards for 30 PCHS graduates involved in Bright Futures, Latinos In Action and Dream Big programs at PCHS.  
University of Utah Honors College student Jamie Rosales admitted "I hadn't even thought of bringing many of the items that were included in the basket. Having these things helped me feel just as organized as all the other students on move-in day."   
Members of the Park City Athenaeum Club, the Park City Newcomers Club, the Hideout Ladies Ski Group and Bright Futures volunteers gave generous donations of power strips, bed sheets and blankets, pillows, towels, shower caddies and much more. The items were stuffed into laundry baskets purchased with a Park City Education Foundation grant received by Latinos in Action teacher, Anna Williams. The junior LIA students graciously assembled the baskets and handed them out to our graduates before the start of school in August. Commuter students received backpacks and gift cards to use for school supplies or transportation costs.  
According to Jamie, "This gift gave my family one less thing to worry about as I prepared to leave for college. It was a wonderful reminder of the generosity in Park City. I look forward to donating Dorm Basket supplies when I myself am a graduate." 
Students from this year's Bright Futures Class of 2020 will attend Salt Lake Community College, University of Utah, Utah State University- Logan & Price campuses, Weber State, Westminster College and the University of San Francisco.
What a great way to start the year! Thank you donors - during a difficult and uncertain time, you have ensured our Bright Futures students start their college career in the best way possible!