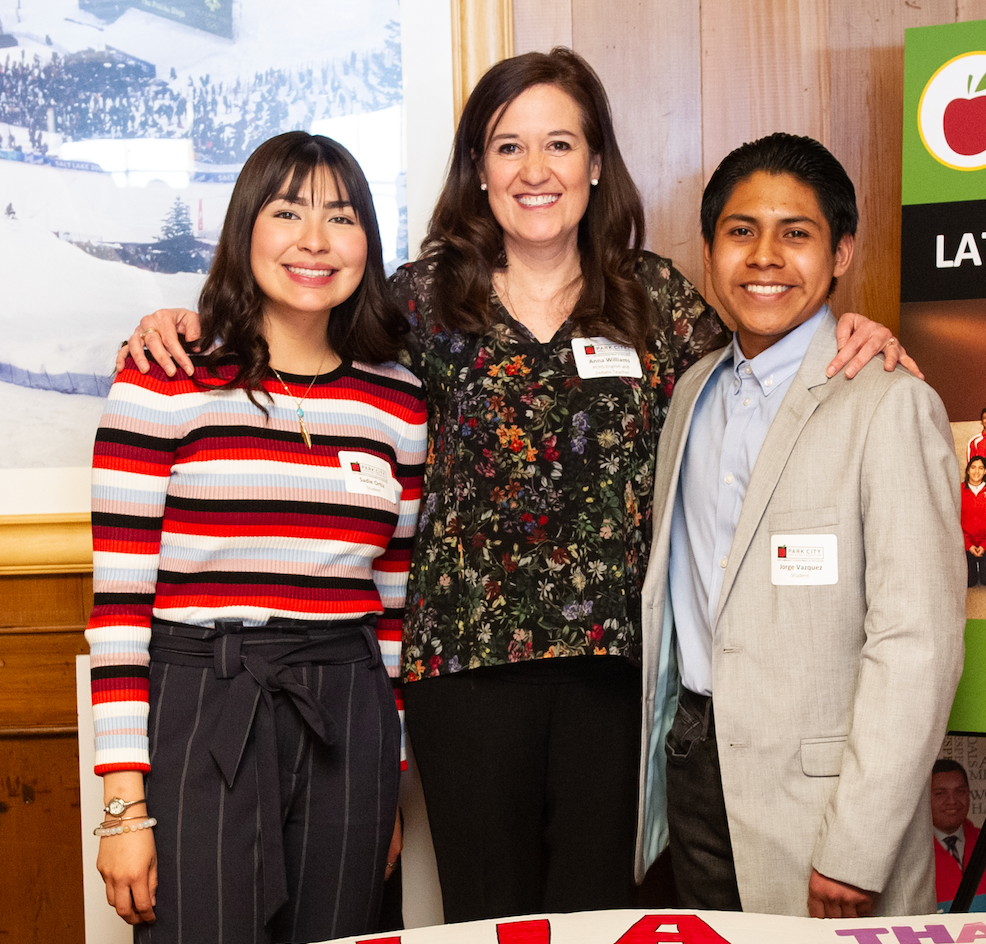 Teachers answered the call! In spite of an uncharted spring, we received over 40 Classroom Grant requests from all PCSD schools. Thanks to the generosity of PCEF donors, we were able to fund 33 grants and find outside funding for eight other grant proposals!
"The Programs Committee and the Classroom Grant Committee put in an incredible amount of hard work including research, countless meetings, and using expertise from their own backgrounds as former teachers, PTO members, community and classroom volunteers. We are lucky to have this level of dedication to our students, both from these volunteers and the amazing teachers and admin. We know the #1 influence on student success are classroom teachers, and we are privileged to support them," said PCEF Programs Director Kara Cody.
"The applications that came through were a mix of tried and true favorites that students love as well as some new ideas, which is commendable during this uncertain time," she continued. "It's through the Classroom Grant program that we fund things like Smart Music at Ecker Hill, Robotics at TMJH and PCHS, and the Mindful Schools certification training for teachers, which is moving to PCHS this year."
"Smart Music has been a lifesaver during this (school closure) and has kept the band kiddos moving forward and the kids are sounding great. Can't thank you, your staff and supporters enough. We have seen every program across the country move to this platform and we were already up and running and there has been no break in the learning and joy music brings to the kids and their families. Thanks again!" - Kelly Wallis, EHMS Band Teacher
"I am delighted to have received funding for both LIA and Debate! Thank you so much for not only supporting me but for being a champion for the students in our district. I feel fortunate to work in a place where community allies support teachers, students and important programs that might not otherwise exist without the generosity of the PCEF." - Anna Martinez Williams
New this year is a Commissioning Project for the PCHS Percussion Studio and funds to start an RC Race and Engineering Club for 4th and 5th graders at Trailside. "Sam Thompson started a very successful Afterschool club at TMJH," noted Cody, "and underlying the fun is learning engineering concepts about design, building, and maintaining the vehicles. Now Sam is at Trailside, and he wanted to try it there. It'll be interesting to see how younger students engage with the concepts."
It's exciting to support teachers and schools through our biggest granting program, but there is still worry about the future ahead. "We scaled back a bit on our allocated funds for this program," said PCEF Executive Director Abby McNulty, "because we need to ensure we can fund our other programs children love, too, like EVA art and PCCAPS. We know the academic gaps this next year will be greater, and needs for our programs that help close those gaps, like Preschool and Afterschool, will be greater, too. And, no one knows what the fundraising landscape will look like next year. School budgets will be cut. We will need the support of every parent in the district this fall so we can maintain the programs parents and students depend on.
"We want to wholeheartedly thank everyone who supported us this past year, especially this spring. We can't fund these awesome programs without the awesome donors who support PCEF."
With gratitude for their support of the Classroom Grants program:
The Thomas H and Carolyn L Fey Foundation
2020-2021 Classroom Grants:
All Schools
·  K-12 Computer Science
EHMS
·  Special Ed Community Outings
·  Ecker Hill Honors Music Program
·  Ecker Hill Student Pathways to Success
·  Ecker Hill Afterschool Program
·  IXL in 6th Grade Math
·  Keys to Success
·  Leadership and Latinos in Action
·  Smart Music
·  Visual Art & Digital Design
JRES
·  PACE Program for Academic Challenge and Enrichment
MES
·  PACE Program for Academic Challenge and Enrichment
·  McPolin's "Whole Child" Program
·  Reading intervention for incoming 1st and 2nd graders
PCHS
·  Avalanche Class
·  College Access: Provide Fee Relief for Low Income Students
·  Journals for Happiness 2020-2021
·  Latinos in Action - PCHS
·  PCHS/ NAC Adaptive PE
·  Special Ed High School Transition Program
·  Mindful Schools Teacher Certification And Facilitation PCHS 2020/21
·  Debate
·  Percussion Commissioning Project
PCHS, TMJH
·  Robotics
PCLA
·  Park City Special Ed Transition Program
·  STEAM with Lego Robotics (Part 2)
PPES
·  PACE Program for Academic Challenge and Enrichment
TMJH
·  Mustang After School Academy (MASA)
·  Latinos in Action - TMJH
·  Visiting Artist Program
TES
·  PACE Program for Academic Challenge and Enrichment
·  RC Race and Engineering Club
·  Wild Wonders Connects Kindergarten Curriculum with SeeSaw and Coding