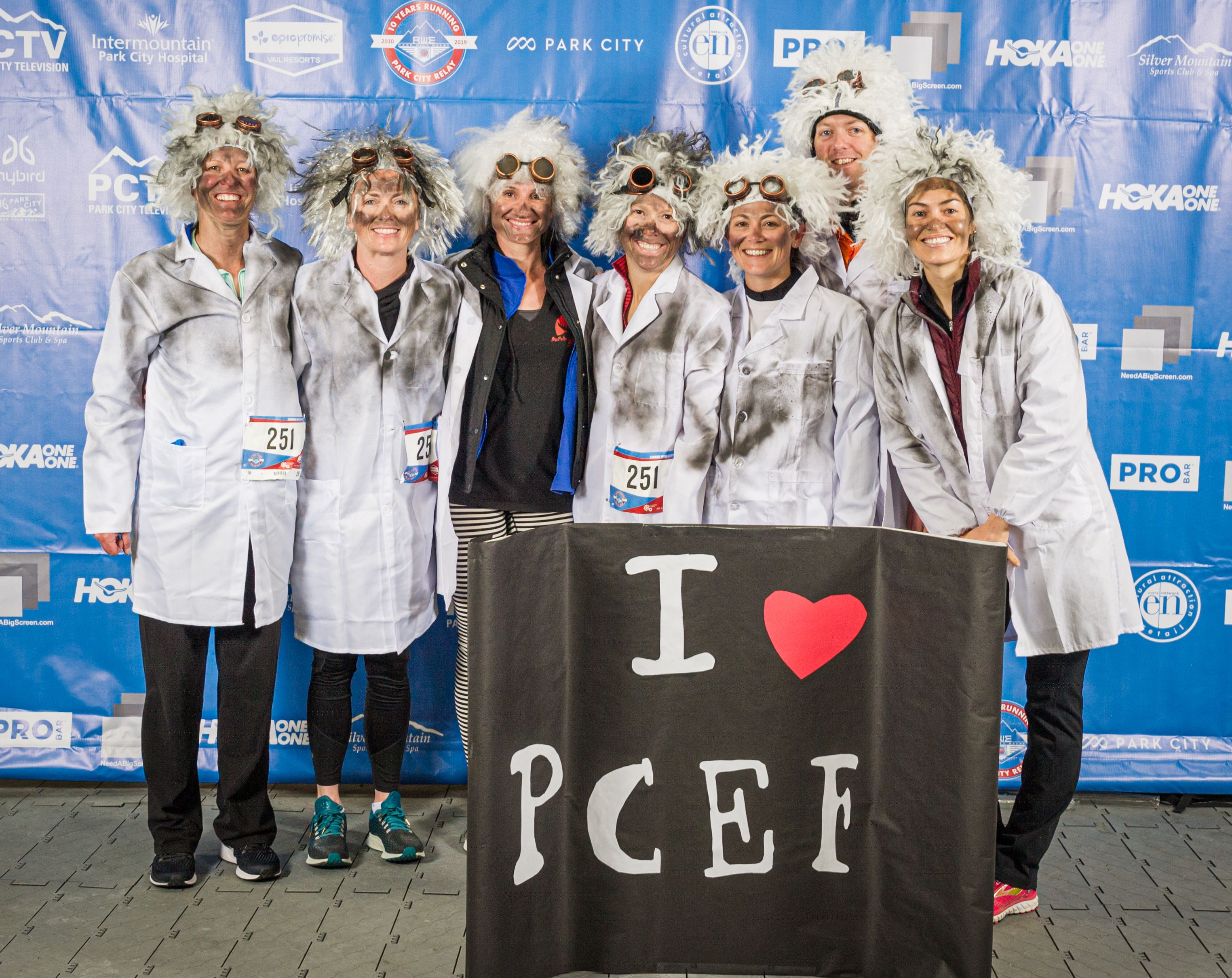 Citing the vital importance of the well-being and safety of the Park City community, Park City Education Foundation has canceled the 11th annual Running with Ed community fundraising relay race.
"The safety and health of Running with Ed participants and organizers, which include students, parents, teachers, and the community, are, without question, our very top priority," says Abby McNulty, Executive Director of Park City Education Foundation.
The race, which was scheduled for May 16, normally raises $280,000 for PCEF-funded programs in the Park City School District. As the community begins to face the fallout from COVID-19, with regard to health, the economy, and education, PCEF has switched gears. Instead of being Running with Ed runners, PCEF is encouraging Parkites to become Running with Ed donors. 
"Right now, we are raising money online to increase PCEF's Express Grant Fund by $50,000," says McNulty. "This will provide immediate funding for at-home education needs. " 
Historically, PCEF has offered PCSD teachers access to Express Grants, which are meant to fill immediate classroom needs. The grants have a very short turnaround time, and PCEF has used them to fill funding gaps. The COVID-19 crisis has made it critical for PCEF to expand the reach of Express Grants.
"PCEF's funding is usually based on a longer-term strategy, but in this crisis, the urgent need is crystal clear," says Ben Rifkin, PCEF Board President. "We are working to immediately expand our Express Fund to raise money for instant and short-term funding needs for students and teachers."
Express Grant money distribution will be decided in alignment with the PCEF mission to help all Park City students reach their academic and lifelong potential. Funds will be distributed in ways that include, but are not limited to:
$50 funds personal hygiene products and over-the-counter medicines for a low income student family

$100 funds a teacher's classroom basics for low income families. These items are typically shared in the classroom, which is not feasible with each student learning at home.

$250 funds low tech supplies for home off-screen learning, such as books, workbooks, models, and manipulatives. These items are typically shared in the classroom, which is not feasible with each student learning at home.

$500 funds new ed-tech resources for teachers such as laptop compatible whiteboards, video/audio components, or apps to enhance online teaching.

Any donation of any amount is most welcome and needed, as gaps continue to be identified as the COVID-19 crisis unfolds.
"With schools closed, teachers and students are learning in new ways," says McNulty. "They are working and experiencing a monumental shift in educational expectations, delivery, and practice. Imagine painting the train while it's moving at 300 miles an hour – that's what our teachers and educators are doing right now.
"We want to thank our Running with Ed sponsors, who are still supporting students and teachers, even without a race. We hope our community will join them."
Please give to the PCEF Express Grants Fund