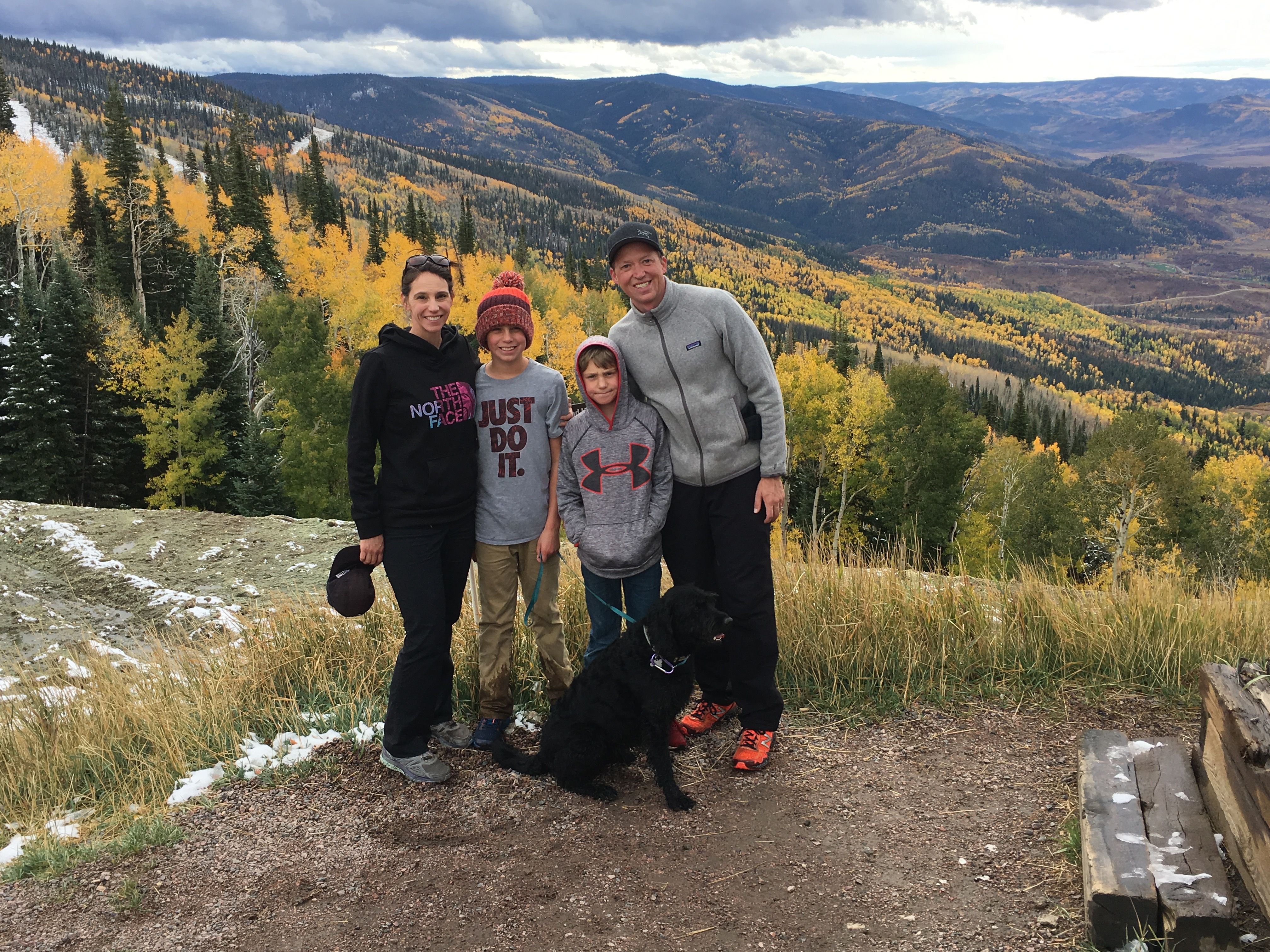 Kelly Henderson teaches programming, AP programming, PCCAPS Software Solutions, and acts as the teacher liaison for the Girls in Tech Club (which just so happened to hold its first-ever all-girls hack-a-thon last spring!). While Ms. Henderson is reluctant to talk about herself, the passion she has for her work shines in the way that her students talk about her.
Iva Chho, who has taken classes from Ms. Henderson for four years, tells PCEF, "It's AMAZING what she does… All of the students we see having so much success right now - all of them have HER in common. "
Iva continues: "She believed in ME before I did… even when I felt so lost. I credit EVERYTHING that I want to do in my future, my sense of purpose - to her."
Ms. Henderson is our teacher spotlight for this month - read on to learn more about this teacher and role model who provides so much to our students!
1) Where are you from?
I am from a very small, rural town in California called Woodacre. It is north of San Francisco in West Marin.
2) How did you start as a teacher? Give us some background. Did you always know? Was it a roundabout realization?
I graduated with a BS in Environmental Science and worked in an environmental consulting firm for a number of years. I got a degree in Environmental Science because I love the outdoors. However, I didn't love working in an office environment, which is what most consulting work entails. Therefore, I started to volunteer at schools to see if I'd like working as a teacher and I did.
3) What/who inspired you to be a teacher?
My parents. My mother values education and educators. My father is the epitome of a life-long learner. He is in his late 70's now and has taken up Tango and creating stained glass art in the past few years.
4) What values guide your work?
 Respect for others (especially students), self-motivation, determination and the intrinsic value of learning.
5) How long have you been a teacher? How long in PCSD? What grades/classes have you taught?
 I have been a teacher for over 10 years. This is my fifth year at PCSD. I've taught at Bank Street School for Children in New York, American Overseas School of Rome and McGillis in Salt Lake. I have taught a wide variety of math and science classes.
6) Why Park City?
My husband and I were living in Italy when we decided to move back to the States. We had just had a baby. My husband is originally from Salt Lake and was offered a job here. It was either move to Salt Lake with a job or move to the Bay Area without one. We went with the sure thing. That is how we ended up here. But, we have stayed because we love the outdoors, the community and the plentiful recreational opportunities. I live near Round Valley and spend a good portion of time hiking, biking and skiing those trails.
7) Difference teaching in Park City versus other districts?
There aren't as many differences as similarities. Parents care about and want the best for their children. Teachers and administrators care about and want the best for their students.
8) Best thing about teaching in Park City School District?
Our faculty is made up of kind, caring, and intelligent people.
9) Best day or moment or part about teaching?
 That moment when a student truly understands something. I think that all teachers live for that light-bulb moment.
10) What does PCEF mean to you?
Support. PCEF encourages teachers to take risks and provides them with the means to do so.
11) Kids/Family?
I have been with my husband for around 20 years (married for 14). We met while living in San Francisco. We have two boys aged 10 and 13.
12) Hobbies/Passions?
- Travel. I've lived in Spain and Italy. I've visited Canada, Brazil, Mexico, Guatemala, Honduras, Costa Rica, Portugal, Thailand, Greece, Germany. .  and more.
- Staying healthy- I love exercising and eating well.
 - Reading- I read to relax.
13) Degrees and credentials/endorsements
BS Environmental Science from UC Davis.
MS Education from Bank Street College of Education.
I have been accepted into Georgia Tech's Masters in Computer Science program, but am not sure if I want to pursue it.
K-9th Teaching Certification from New York.
K-12th Teaching Certification from Utah with endorsements in Environment Science, Computer Science Levels 1 and 2, Exploring Computer Science.