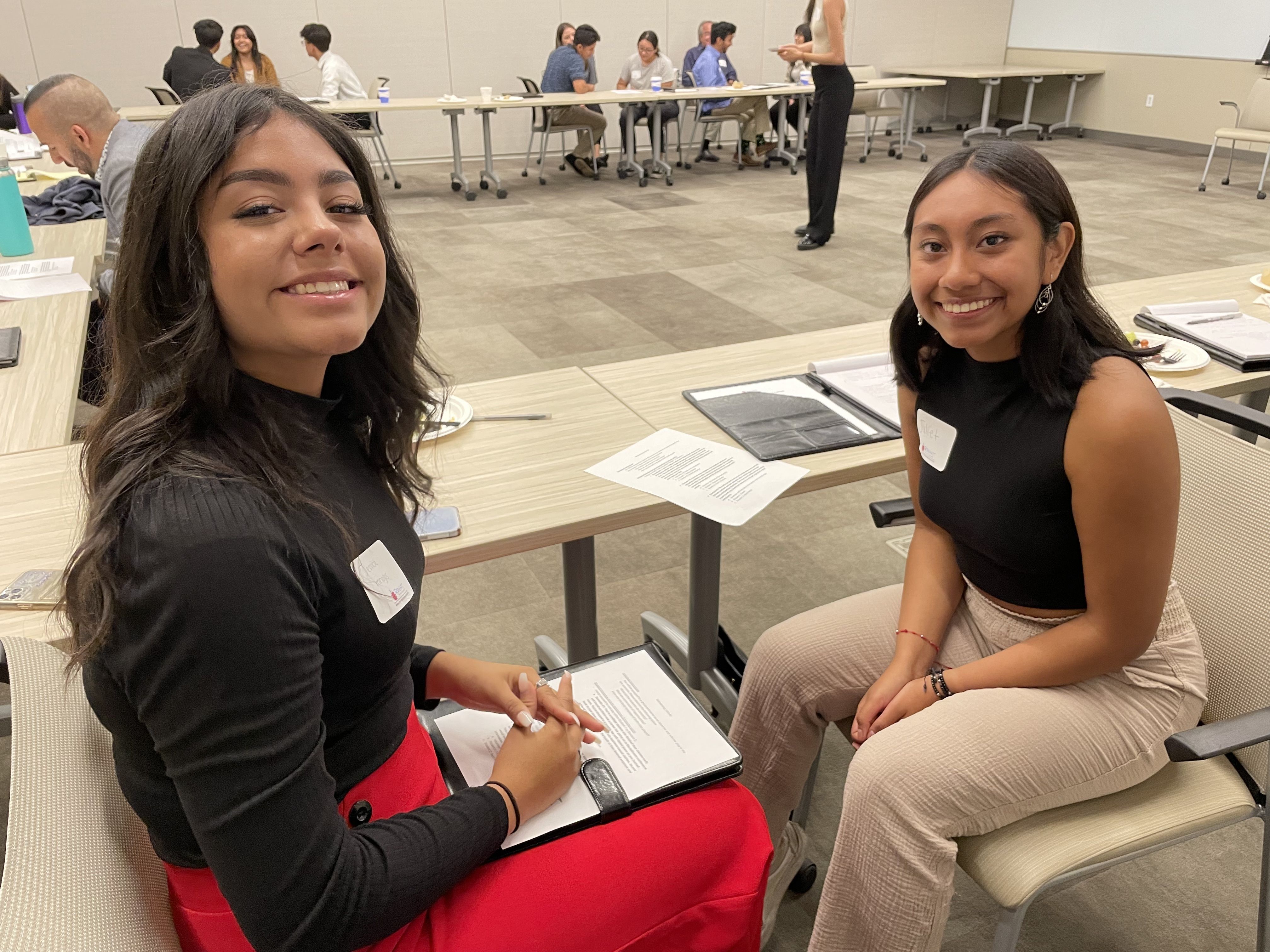 The school year hasn't begun yet - but Bright Futures Park City has an eye on spring 2023 graduation... for great reason!
A number of students in the very first BF Park City cohort are on track graduate from college in May! 
The Bright Futures Initiative started in 2016, following a three-year research period. This year (September 2022), there are 127 students (10th graders through 4th-year college students) working their way to ~and through~ college. 
By fall of 2023, we expect to support 150+ high school and college students! 
Bright Futures, one of PCEF's 8 Signature Initiatives, walks alongside Park City's first-generation students as they prepare for, succeed in, and graduate college.  We make a long-term commitment to our students, providing a college-readiness curriculum, individualized coaching, peer support and financial assistance from 10th grade through college graduation.
Similar programs have an 86% graduation rate.
Our 53 current college students have collectively achieved a 90% college progression rate as of July 2022!
Compare this with the 11% national graduation rate for first-generation students battling income barriers.
---
BRIGHT FUTURES PARK CITY 2022/23 PROGRAM DATA*
127 students are enrolled in Bright Futures Park City for Fall 2022!
Here's how that number breaks down:

Bright Futures College Students → 52
11 Fourth-year college students (PCHS Class of 2019) 


  → → On track to graduate May '23 | Dec.'23 | May '24!


 
13 Third-year college students (PCHS Class of 2020) 
17 Second-year college students (PCHS Class of 2021)
12 First-year college students (PCHS Class of 2022)
Bright Futures High School Students → 68 
24 12th-grade students enrolled (PCHS Class of 2023) 
20 11th-grade students enrolled(PCHS Class of 2024)
30 10th-grade students applied (PCHS Class of 2025)
Metrics for Bright Futures Park City
98% matriculation rate straight from high school
  → → (52%: nat'l average for low-income students)
 
90% college student retention rate
  → → 11%: nat'l average for students battling income barriers
 
33 BF students worked in Summer 2022 internships
  → → 32% of current student population!
On average, 90% of our college-aged students participate in career mentor programming.
---
It takes a lot of support to get our students to ~and through~ college!
If you would like to learn more about Bright Futures, or help our motivated, hard-working students by making a contribution, we invite you to click this direct link. 
*July 2022