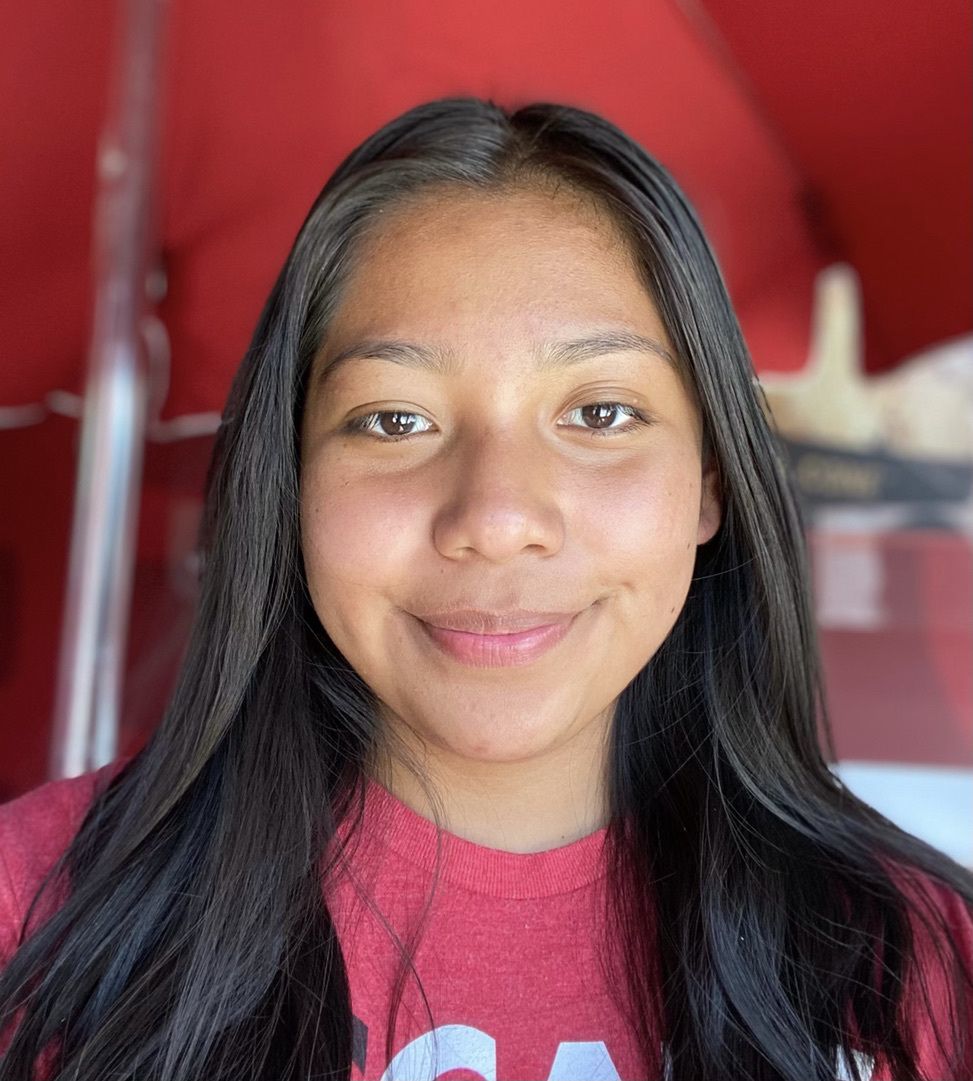 Andrea Vazquez will graduate in May knowing she took full advantage of her time at Park City High. In fact, it's hard to think of a student who has worked harder or been more engaged. That's why it's so exciting for us to announce that her hard work has paid off! Andrea has been accepted into the Honors Program at the University of Utah and earned a spot in the prestigious Business Scholars program for high-achieving first year students.  
Andrea's journey reflects how Bright Futures works as a partnership with teachers and staff at PCHS. She was inspired early on through her involvement in Latino's In Action (LIA) and learned to push herself academically by taking honors level classes with support from Ms. Moffat and the Dream Big program. "Ms. Moffat's class definitely taught me to be resilient! I struggled with AP courses and failed many assignments. Dream Big taught me to dig in, get extra help and do things a second or third time if needed. The support I've received at PCHS makes me feel well prepared for the academics of college."   
Andrea used the Bright Futures internship program to gain confidence and experience at the Summit Land Conservancy. She has also taken advantage of Bright Futures college campus visits and professional development opportunities such as informational interviews. Perhaps most impactful has been her one-on-one work with BF College Coach Nikki Blumin.    
"I felt like I was constantly behind this year and had a lot of stress about how to manage college applications on top of everything else I was juggling. My parents were concerned about me but weren't in a position to help with the process. I can't express enough what a big role Nikki played for me this year. I am really glad to have Nikki and the older Bright Futures students watching out for me as I head off to college next year. It's nice to know BF support doesn't end after high school graduation."  
Andrea is also a member of the National Honors Society, the Debate Team and the girls softball team… all the while working two part time jobs as she saves for college! Perhaps her most important job, however, is being a role model to the two younger brothers who are following in her footsteps. Brian (Bright Futures Class of 2022) and Luis (Bright Futures Class of 2023) are watching and learning from their sister. What an inspiring story Andrea has to share with these two lucky boys and with all the younger Bright Futures students to come!