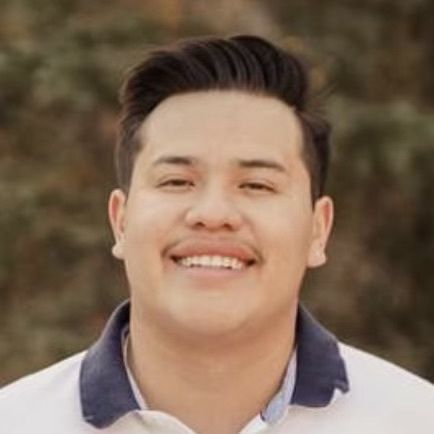 This month we introduce you to Miguel Morales, a Bright Futures second year college student studying nursing at Utah State University in Logan. While he loves everything about USU, Miguel admits that moving away from home wasn't an easy decision for him.  
"I have a close relationship with my parents and have always felt a strong commitment to family," explains Miguel. In fact, Miguel's parents are the source of motivation for his career in nursing. "There was no access to medical care in the small Mexican town they grew up in. I know how hard that was and want to be someone who helps to change that narrative. I hope someday to help bring healthcare services to underserved communities."
Miguel describes the mixed feelings he had leaving for college freshman year and admits, "that feeling of unease has never gone away." He knows his parents are happy for him, but also knows how many responsibilities he is walking away from when he goes. For Miguel the sense of leaving his duties at home hits hard. "There are times I feel I am doing the wrong thing and should be at home working and taking care of my niece and nephew after school. Neither of my parents are able to drive… little details like that weigh heavy on my heart. 
"Bright Futures college coach Nikki has played a huge role in keeping me focused and on track," Miguel shared. "She has helped me form connections to people here on campus that help me fit in and feel supported, like the Aggies First Scholars staff for example. Nikki is always reminding me that I can do this, that Bright Futures is here to support me, and that I will help my family far more once I earn my college degree."  
Miguel is now able to mentor the freshman Bright Futures students at USU Logan and we are so grateful to him for playing that role. We are proud of you Miguel!! Can't wait to watch as your career evolves!