PCEF STAFF
Jennifer Billow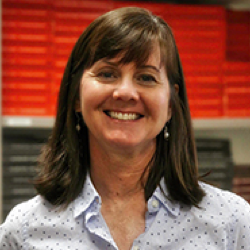 Jennifer joined the Park City Education Foundation in July of 2011.  A native of California, she graduated from UC Davis and began an award-winning career in sales and management with Nestle Foods, then Lincoln Snacks.  After moves to New York, Seattle, and Salt Lake City, she settled in the perfect town, Park City, and stayed home to raise her children.
When her oldest entered kindergarten, she began a volunteer career that kindled a passion for public education. After several years of winter work at Park City Mountain, and substitute teaching for the Park City School District, she found the perfect job that blended her commitment to education with her business background and joined the Park City Education Foundation in 2011 as the Events and Marketing Manager. In 2016 she was promoted to Associate Director, Communications and Development and in 2023 to Vice President of Advancement.
Blending her award-winning expertise in private sector, classroom, and nonprofit experiences, she has proven success in nonprofit communications, events, membership and annual fund development, as well as volunteer recruiting and management.
Jennifer loves spending time with her family: husband Greg, and visiting her three children who started in Kindergarten at Parley's Park and went all the way through to graduate from Park City High.