Mission
Lead the community in funding initiatives that inspire all Park City students to successfully reach their academic and life-long potential.
Vision
To help launch well prepared, curiosity-driven, creatively inspired citizens of the world.
If it wasn't crystal clear before, it is now. Our schools and educators are essential for successful families and a successful community. They need our support.
Park City is the wealthiest micropolitan area in the country.  So why don't our schools have all the money they need?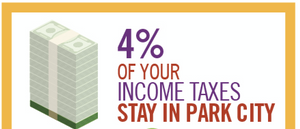 It's a simple math problem. Just 4% of our state-collected education tax dollars stay in Park City. The rest goes to other districts in the state.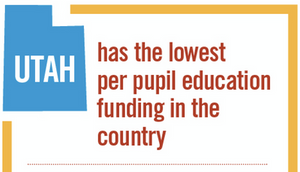 Compounding the problem is the fact that Utah ranks last in per pupil spending.  
Yet despite this dismal equation, Park City schools are the best in the state.  And the Park City Education Foundation is committed to ensuring they stay that way.
Since 1986 your gifts fund school programs that help every one of our 5,000 students reach their academic and lifelong potential. 
100% of your donation stays right here in Park City and funds classroom-centered, research-based programs that support teachers and students in every grade, every day.  
The impacts of the pandemic bring even greater urgency to our mission because
Schools closed for the first time in history 

Essential programs shut down

Families lost income

Educational inequities were exacerbated
Unprecedented challenges = urgent need, but together, we can change this equation.
To ensure Park City students thrive regardless of present challenges, we have added basic needs assistance to support our most vulnerable families, an Educator Wellness Initiative, and Emergency Express Grants for educator in-person and online classroom learning needs - all thanks to you.
We invite you to support our students, teachers, and schools. Thank you!