PCEF BOARD OF DIRECTORS 2023 - 2024
Suzanne Jacoby* - Governance Chair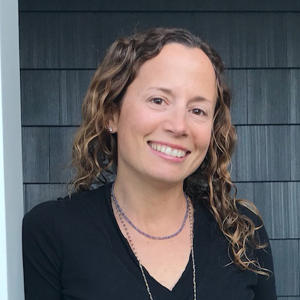 Suzanne and her family moved from Larchmont, NY to live in Park City full time in 2014 after spending the prior two winters here.  Suzanne & her husband Jake are parents to Alex, PCHS Class of 2021, Jack, PCHS Class of 2024 and Lila, PCHS Class of 2027. 
Suzanne grew up in West Hartford, Connecticut.  She earned a BS in Social Work from Skidmore College and later attended Columbia University School of Social Work where she earned a Masters in Social Work.
Suzanne spends time creating designs for SJ3 Jewelry, a handmade jewelry business she launched in 2015.  Prior to that Suzanne worked for EMILY's List and JCC Association of North America and had a stationery business called Zanne.  Suzanne has regularly served in parent leadership roles at her children's schools. Currently, Suzanne is teaching 1st grade religious school and is also her class alumni representative for the Kingswood-Oxford School.
In her spare time, Suzanne loves to ski, hike, cook and spend time with friends and family.